About Us
Spencer Scott Travel Services
It all began with a lunch in Soho on a Friday in March 1988. Specifically, it was a de-briefing lunch between Liz Drake and Jeremy Bonnett, who had worked together on an incentive programme to The Bahamas for the sales team of The Computer Company.
During their lunch, they put the travel events industry to 'right'. They had always had a mutual respect for each other – Jeremy's backgound was in sales and promotion of hotels, airlines and tourist boards whilst Liz's was operations and management of international events. They discussed an idea that was evolving in Liz's mind  – that there was a niche market to use bespoke travel events as a conduit for motivation, reward and loyalty enhancing for specialist organisations  and charities, and as a means of marketing, branding and corporate communications for specialist publications and the media.
The seed was sewn, the lunch was finished and the following week it was agreed to start the ball rolling. Liz and Jeremy worked together over the next few months developing the business plan and strategy. They didn't look back or dither and Spencer Scott Travel was up and running by May 1988.  This was a new company that started with a blank sheet of paper but lots of ideas, motivation and industry experience.  It acquired its own ATOL licence, which provides financial protection for its customers and enables it to contract directly with airlines and operate fully inclusive events and holidays.
After two years in central Soho the company relocated to Guildford for a couple of years before returning to London. Prestigious offices in South Kensington became its home for the next 15 years.  When that lease expired it was decided to move the company to an office in Pippingford Park on the Ashdown Forest in East Sussex, where it has been since 2009. The 'country' environment has proved to be a peaceful haven that is a very conducive work place.
The Company is constantly evolving as trends and destinations change but Liz's passion for conservation, the natural world, music and the visual arts remains at the core of Spencer Scott Travel.  The Company aspires to deliver exceptional and authentic experiences for private groups and other organisations and works with some of the country's best artists and wildlife experts.
The Company's historiography says it all. The Company remains one of only a few privately owned travel company servicing niche markets.
Who We Are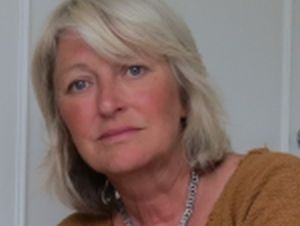 Liz Drake is a travel expert and geography graduate from Queen Mary College, London University.
Liz has travelled all her life and believes it is the greatest source of education and inspiration – always broadening the mind and feeding the soul. She is passionate about conservation of the natural world and achieving this through realistic and sensitive tourism policy management.
To fulfil her desire to travel Liz initially worked abroad as a tour guide and destination manager for a leading tour operator, before specialising in niche markets and corporate events. Now with over three decades of comprehensive tourism industry experience, focusing on the international MICE market (meetings, incentives, congresses and events) and special interest tourism – particularly wildlife, art and music, Liz is one of the most knowledgeable experts in the world of travel.
Liz travels the World in pursuit of exceptional and authentic experiences, which can be incorporated in to our holidays and events. She is a founding Director of Spencer Scott Travel and a volunteer business mentor with The Prince's Trust, helping disadvantaged young people set up their own businesses.
Steve Brown is also a geography graduate from Queen Mary College, London University. He is an international businessman, trading at grass roots level in China, India and Europe, which has enabled him to develop a diplomatic and global perspective on all aspects of business and life.
Steve loves to travel at a leisurely pace. With a dislike of air travel his overland routes take him through the heart of countries meeting the local people and spending quality time with them. He particularly enjoys canal boating. Steve joined the Board of Directors in 1993.
Jacqueline Woods is an articulate and enterprising individual providing a myriad of management and organisational skills through her desire to help people and her background in political script writing, leadership development and mentoring services. Jacqueline has lived in France and travelled extensively throughout Europe and Asia. Jacqueline has been working with Spencer Scott Travel since 2009 as administrative assistant and tour escort.
Sarah Speller, Paula Hiltunen, Jo Smith, Eileen Allen, Martha Elles-Hill, Vanessa Fagan, Marc Belben, Jane Langley and Susie Howe are professional guides who are linguists and proficient organisers skilled in managing people's expectations, caring for individual guests and achieving the best out of colleagues. They co-host our holidays and events working quietly in the background and are on hand to deal with the unexpected. They have all worked for Spencer Scott for many years and in almost every country in the world.

What the experts & clients say
""Thank you Lucy for giving us such a wonderful time. I so appreciated your expertise and your personality. I learned so much and very much appreciated my time painting with you. Eileen's support was wonderful and made everything go so smoothly from the moment we left Heathrow until our return.  I enjoyed meeting everyone and sharing such special times together, both arty and spiritual. This was a trip of a lifetime and I'll never forget it."  "
"I've done lots of trips tour guiding for Spencer Scott Travel (Cuba, Peru, South Africa, Botswana, Uganda) and they have all been of the highest order, well planned, great itineraries, excellent support and clients always totally satisfied. They are a total pleasure to work for and I have loads of great memories to treasure as a result. Check them out if you want something special."
""I wanted to say thank you so much for everything.  It was the most wonderful holiday and the memories of which will stay with me a lifetime.  It was clear to me that a lot of  work went on behind the scenes by both yourself [Liz Drake and Spencer Scott Travel], and Simon [King]  to make this holiday the very very best one could wish for and so very special so thank you both so very very much."  "