Peter Brown Hon PNEAC, ROI, RBA, PS, RP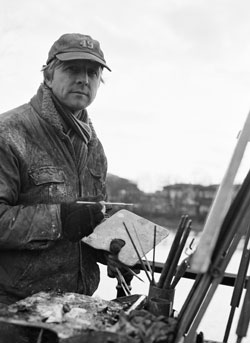 Peter Brown was born in Reading in 1967.  He graduated in Fine Art from Manchester Polytechnic.  He moved to Bath in 1993 and took up painting full-time in 1995.
He was elected a member of the New English Art Club, (NEAC), ROI and in 2006 became the first Artist in Residence at the Savoy Hotel, London.   In 2008 he won the Prince of Wales Award for Portrait Drawing.
Popularly known as "Pete the Street" from his practice of working on location in all weathers, he has developed a vigorous 'en plein' air style, and happily interacts with passers-by while at work. "Working is like a party.  I need to be at the centre of things," he has said.  "Consciously or unconsciously, what I experience finds its way onto the canvas."
He works in charcoal, oil and pastel and is currently working towards two major exhibitions.
He is perhaps best known for his detailed and atmospheric depictions of street scenes in Bath, London, Oxford, and Cambridge. He recently travelled with Ken Howard and Patrick Cullen to paint in India and was so enthralled by the new experiences and work he produced that he jumped at the opportunity to go and work in Havana. Publications include My Indian Travels and Brown's Bath and Oil Sketches.
Discover the breadth and depth of talent Peter Brown  brings to the art world.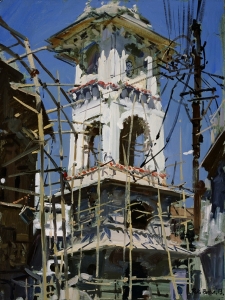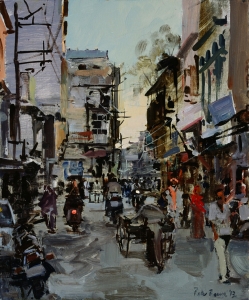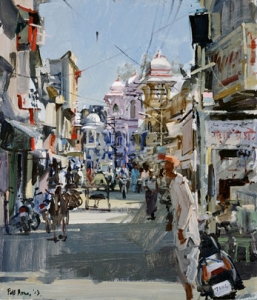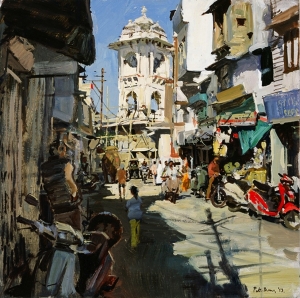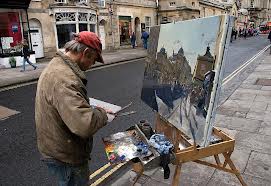 Current Trips with Peter Brown Hon PNEAC, ROI, RBA, PS, RP

2nd - 13th November 2020
Nepal is a unique country with a rich culture, fabulous architecture and the magnificent Himalayas. Join Peter Brown, President of the New English Art Club on a ten-day work-alongside and free-style oil panting holiday in Kathmandu

What the experts & clients say
"Thank you for all the organisation which gave us such wonderful and thrilling days in The Mara - a truly memorable experience.  We were so lucky all our sightings - the best view of leopard I have ever had.  The bonus was that beautiful black rhino - fighting fit and so close.  Of course, Simon's expert and enthusiastic guidance ensured the maximum benefit."
""We had so many different experiences, the accommodation was all excellent and very varied.  Our viewing of the wildlife was exceptional, and we all managed to complete several paintings and sketches of animals, birds and landscapes.  As always, Hazel was an inspiring teacher." "
""Thank you Lucy for giving us such a wonderful time. I so appreciated your expertise and your personality. I learned so much and very much appreciated my time painting with you. Eileen's support was wonderful and made everything go so smoothly from the moment we left Heathrow until our return.  I enjoyed meeting everyone and sharing such special times together, both arty and spiritual. This was a trip of a lifetime and I'll never forget it."  "