Peter Brown Hon PNEAC, ROI, RBA, PS, RP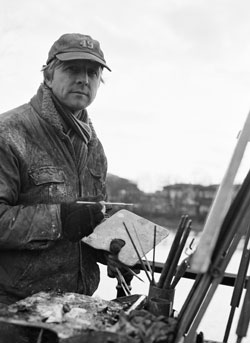 Peter Brown was born in Reading in 1967.  He graduated in Fine Art from Manchester Polytechnic.  He moved to Bath in 1993 and took up painting full-time in 1995.
He was elected a member of the New English Art Club, (NEAC), ROI and in 2006 became the first Artist in Residence at the Savoy Hotel, London.   In 2008 he won the Prince of Wales Award for Portrait Drawing.
Popularly known as "Pete the Street" from his practice of working on location in all weathers, he has developed a vigorous 'en plein' air style, and happily interacts with passers-by while at work. "Working is like a party.  I need to be at the centre of things," he has said.  "Consciously or unconsciously, what I experience finds its way onto the canvas."
He works in charcoal, oil and pastel and is currently working towards two major exhibitions.
He is perhaps best known for his detailed and atmospheric depictions of street scenes in Bath, London, Oxford, and Cambridge. He recently travelled with Ken Howard and Patrick Cullen to paint in India and was so enthralled by the new experiences and work he produced that he jumped at the opportunity to go and work in Havana. Publications include My Indian Travels and Brown's Bath and Oil Sketches.
Discover the breadth and depth of talent Peter Brown  brings to the art world.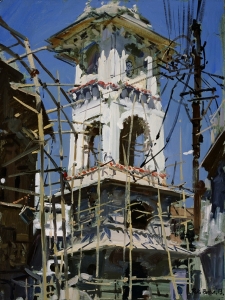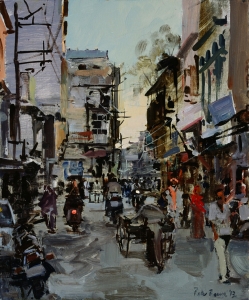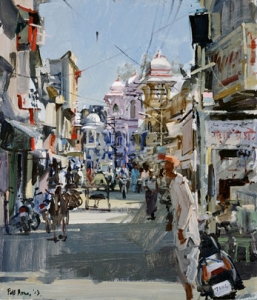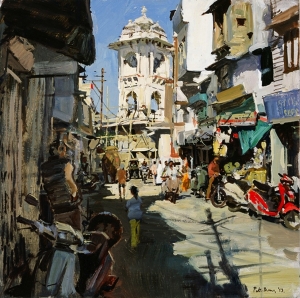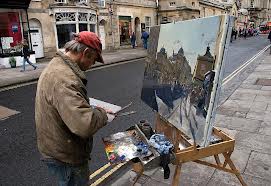 Current Trips with Peter Brown Hon PNEAC, ROI, RBA, PS, RP

2nd - 13th November 2020
Nepal is a unique country with a rich culture, fabulous architecture and the magnificent Himalayas. Join Peter Brown, President of the New English Art Club on a ten-day work-alongside and free-style oil panting holiday in Kathmandu

What the experts & clients say
""I wanted to say thank you so much for everything.  It was the most wonderful holiday and the memories of which will stay with me a lifetime.  It was clear to me that a lot of  work went on behind the scenes by both yourself [Liz Drake and Spencer Scott Travel], and Simon [King]  to make this holiday the very very best one could wish for and so very special so thank you both so very very much."  "
"I love working with Spencer Scott because I can be confident that, wherever we go, the Company will have secured the best available accommodation, services and back-up. This frees me to concentrate on what I enjoy most, which is finding really special wildlife experiences to share with our clients"
""I want to let you know that the workshop with Ken Howard in Santorini was simply the best workshop I have ever attended.  I was deeply inspired and impressed by Ken.  The group was a pleasure.  I hope this workshop will be repeated again."  "