Lucy Willis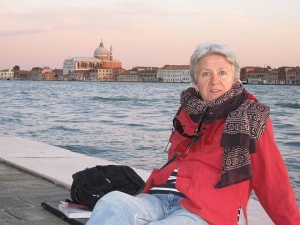 Lucy Willis is a full time professional artist living in the West Country.  She trained at Ruskin School of Drawing and Fine Art, Oxford.  In 1981 she won a Bockingford International Watercolour Award, and with it, travelled to paint in Italy.
She is renowned for her ability to capture light and atmosphere, as portrayed in her books Light in Watercolour and Travels in Watercolour (Harper Collins, 1997). She exhibits regularly in London and at her own studio. Lucy  has a  diverse and rich portfolio to offer.   She won the BP Portrait Award at the National Portrait Gallery in 1992 for her portrait of prison inmates, entitled,  'At Her Majesty's Pleasure', and became  Artist in Residence at Shepton Mallet Prison in Somerset, (until 1993).
Lucy is an intrepid traveller and is always seeking unique and new subject matter. Whilst she likes to learn about destinations and in particular the history and culture of the local people and their lives, she likes to paint and be inspired by the moment.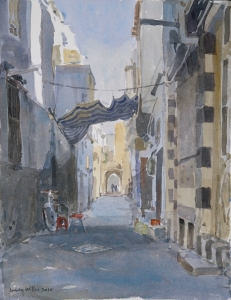 Lucy has been hosting painting holidays for Spencer Scott Travel for over 20 years. She is a fast and prolific painter and teaches by example focusing on demonstrations and group critique sessions. You are encouraged to work alongside her or on your own, which best suits intermediate and professional artists. Destinations have included Kashmir, The Yemen, China, India, Egypt, Morocco, Tunisia, Syria, Spain, France and Greece.
Working with Lucy Willis is always a great pleasure with the opportunity to expand students horizons in exciting and exotic destinations.  She is an excellent host and students benefit from learning much from her.
To learn more about Lucy Willis click here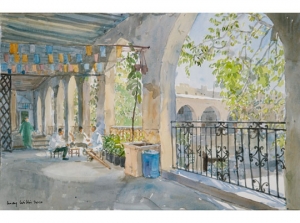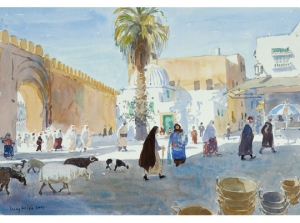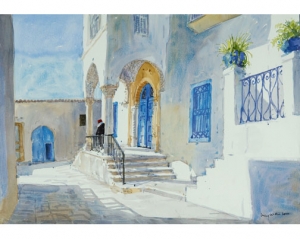 Current Trips with Lucy Willis

25th February - 6th March 2019
There is no other place on earth with such a rich and diverse cultural, historical and religious make-up as in the walled Old City of Jerusalem. Each of the four quarters that make up the Old City have their individual architectural styles and the people that inhabit them their different way of dress. For artists this holds special appeal. Artist Lucy Willis will be help you capture the different light on the city from dawn to dusk.

What the experts & clients say
"I have had the good fortune to work with Liz Drake at Spencer Scott Travel taking small groups on safari to East Africa and India. All aspects of the journey are handled in a most personal, thorough and sensitive way, and all the arrangements are organised with admirable attention to detail. I have always boarded the plane from London knowing we were all going to have the holiday of a lifetime."
"I've done lots of trips tour guiding for Spencer Scott Travel (Cuba, Peru, South Africa, Botswana, Uganda) and they have all been of the highest order, well planned, great itineraries, excellent support and clients always totally satisfied. They are a total pleasure to work for and I have loads of great memories to treasure as a result. Check them out if you want something special."
"I love working with Spencer Scott because I can be confident that, wherever we go, the Company will have secured the best available accommodation, services and back-up. This frees me to concentrate on what I enjoy most, which is finding really special wildlife experiences to share with our clients"