Dr Shivani Bhalla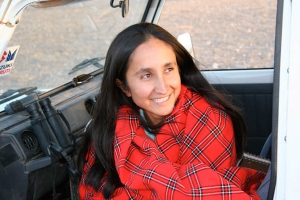 Shivani is a conservation biologist who dedicates her life to protecting lion populations in Kenya. Habitat loss and human conflict are the two main threats to lion populations and what drives her to tackle both aspects. She also draws inspiration from George and Joy Adamson and Dian Fossey.
She has worked for the Kenya Wildlife Service and was a wildlife biologist with Save the Elephants. She was also involved in the 2000 CITIES conference.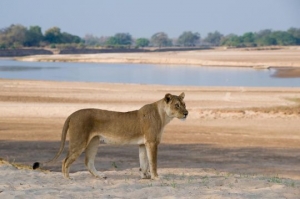 In 2007 she established EWASO Lions, a conservation organisation that uses scientific research and community outreach programmes to promote the co-existence between man and lions who share the same habitat. It is the only conservation programme focusing on lions that live inside and outside protected areas. She has based her work up in the Westgate Community, which borders the Samburu, Buffalo Springs and Shaba Reserves in northern Kenya.

Her work at Ewaso Lions is highly revered and is supported by the Born Free Foundation and the Wildlife Conservation Network.
Conservation out in the bush is tough with harsh and minimal field conditions. For ten years Shivani's camp had no running water or electricity and she lived in a small inadequate tent.
Her work with the Samburu warriors – the legendry Moran, is ground-breaking, as is her schools for children and women. In recognition of this work Shivani was awarded the prestigious Whitley Award in 2014.
Her work is a life-long commitment focusing on putting people at the heart of conservation, as well as conducting a lion population census, monitoring prey and mapping lion habitats.
Shivani is passionate about what she does and wants to share her devotion to lions with anyone who shows an interest. She is a charming and engaging host. Half an hour in her company and you cannot fail to be inspired by her.
EWASO Lion Conservation Safari 2018
Shivani is planning to host a special Lion Conservation Safari in 2018. This will be a very personal safari welcoming you to her world and supporting her on-going work with lion conservation. Contact us to receive details.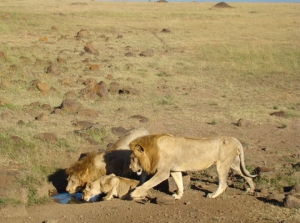 View our Exclusive expert-led safaris

What the experts & clients say
""I wanted to say thank you so much for everything.  It was the most wonderful holiday and the memories of which will stay with me a lifetime.  It was clear to me that a lot of  work went on behind the scenes by both yourself [Liz Drake and Spencer Scott Travel], and Simon [King]  to make this holiday the very very best one could wish for and so very special so thank you both so very very much."  "
""Our group is led by Professor Claudio Sillero....his decades of experience in this region and his hardy colleagues, guarantee sightings of wolves  They do not disappoint." "Next we climb up and across the Sanetti Plateau through unmatched beauty in every direction.  Small klipspringer, antelopes and hyrax, ( a pint-sized relative of the elephant), dot the hillsides.  our camp site is magnificent!  It is surrounded by towering basalt formations the locals call 'the soldiers.'  ....Can any place be more perfect?" "Our successful adventure is coming to a close, but we have been fortunate to site 30 wolves in 11 different packs, which equates to 10% of all the wolves living in the Bale Mountains National Park." "
""I want to let you know that the workshop with Ken Howard in Santorini was simply the best workshop I have ever attended.  I was deeply inspired and impressed by Ken.  The group was a pleasure.  I hope this workshop will be repeated again."  "