Dr Shivani Bhalla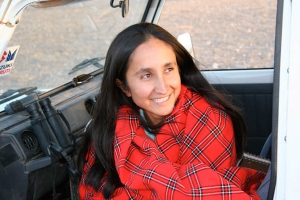 Shivani is a conservation biologist who dedicates her life to protecting lion populations in Kenya. Habitat loss and human conflict are the two main threats to lion populations and what drives her to tackle both aspects. She also draws inspiration from George and Joy Adamson and Dian Fossey.
She has worked for the Kenya Wildlife Service and was a wildlife biologist with Save the Elephants. She was also involved in the 2000 CITIES conference.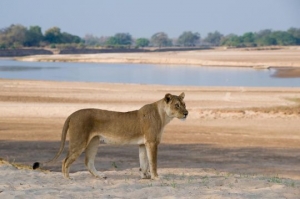 In 2007 she established EWASO Lions, a conservation organisation that uses scientific research and community outreach programmes to promote the co-existence between man and lions who share the same habitat. It is the only conservation programme focusing on lions that live inside and outside protected areas. She has based her work up in the Westgate Community, which borders the Samburu, Buffalo Springs and Shaba Reserves in northern Kenya.

Her work at Ewaso Lions is highly revered and is supported by the Born Free Foundation and the Wildlife Conservation Network.
Conservation out in the bush is tough with harsh and minimal field conditions. For ten years Shivani's camp had no running water or electricity and she lived in a small inadequate tent.
Her work with the Samburu warriors – the legendry Moran, is ground-breaking, as is her schools for children and women. In recognition of this work Shivani was awarded the prestigious Whitley Award in 2014.
Her work is a life-long commitment focusing on putting people at the heart of conservation, as well as conducting a lion population census, monitoring prey and mapping lion habitats.
Shivani is passionate about what she does and wants to share her devotion to lions with anyone who shows an interest. She is a charming and engaging host. Half an hour in her company and you cannot fail to be inspired by her.
EWASO Lion Conservation Safari 2018
Shivani is planning to host a special Lion Conservation Safari in 2018. This will be a very personal safari welcoming you to her world and supporting her on-going work with lion conservation. Contact us to receive details.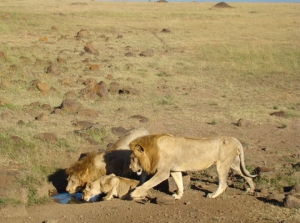 View our Exclusive expert-led safaris