Dominic Couzens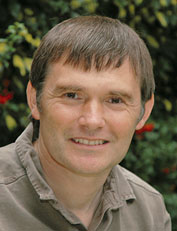 Dominic Couzens is a leading ornithologist and one of the most prolific writers of bird books. Dominic enjoys discovering new and remote birding sites, searching for extreme species and sharing his experiences with small intimate groups of birders. He has travelled widely in search of birds and the world's top birding sites. Dominic writes regular for natural history magazines including BBC Wildlife and Bird Watching.
You might be interested to visit the Birds Words website
View our Exclusive expert-led safaris

What the experts & clients say
"I have had the good fortune to work with Liz Drake at Spencer Scott Travel taking small groups on safari to East Africa and India. All aspects of the journey are handled in a most personal, thorough and sensitive way, and all the arrangements are organised with admirable attention to detail. I have always boarded the plane from London knowing we were all going to have the holiday of a lifetime."
""Just wanted to drop you a quick line to say how very much I enjoyed painting with Pete in Havana.  I loved it all, the City, the painting, the company, the Mojito's and the food, and it was great to have Jacqueline there organising us all. Many thanks and I hope to take part again next year.""
""Ken was so kind, helpful and enormously interesting to be with. I know I have gained a great deal from the experience of some of his incredible wisdom and insight and having the privilege of working alongside such a great artist""