Dominic Couzens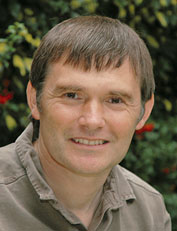 Dominic Couzens is a leading ornithologist and one of the most prolific writers of bird books. Dominic enjoys discovering new and remote birding sites, searching for extreme species and sharing his experiences with small intimate groups of birders. He has travelled widely in search of birds and the world's top birding sites. Dominic writes regular for natural history magazines including BBC Wildlife and Bird Watching.
You might be interested to visit the Birds Words website
View our Exclusive expert-led safaris

What the experts & clients say
""Thank you Lucy for giving us such a wonderful time. I so appreciated your expertise and your personality. I learned so much and very much appreciated my time painting with you. Eileen's support was wonderful and made everything go so smoothly from the moment we left Heathrow until our return.  I enjoyed meeting everyone and sharing such special times together, both arty and spiritual. This was a trip of a lifetime and I'll never forget it."  "
"Thank you for all the organisation which gave us such wonderful and thrilling days in The Mara - a truly memorable experience.  We were so lucky all our sightings - the best view of leopard I have ever had.  The bonus was that beautiful black rhino - fighting fit and so close.  Of course, Simon's expert and enthusiastic guidance ensured the maximum benefit."
""Ken was so kind, helpful and enormously interesting to be with. I know I have gained a great deal from the experience of some of his incredible wisdom and insight and having the privilege of working alongside such a great artist""