Dominic Couzens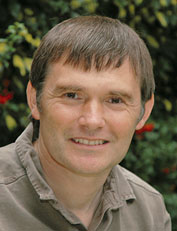 Dominic Couzens is a leading ornithologist and one of the most prolific writers of bird books. Dominic enjoys discovering new and remote birding sites, searching for extreme species and sharing his experiences with small intimate groups of birders. He has travelled widely in search of birds and the world's top birding sites. Dominic writes regular for natural history magazines including BBC Wildlife and Bird Watching.
You might be interested to visit the Birds Words website
View our Exclusive expert-led safaris

What the experts & clients say
""Just wanted to drop you a quick line to say how very much I enjoyed painting with Pete in Havana.  I loved it all, the City, the painting, the company, the Mojito's and the food, and it was great to have Jacqueline there organising us all. Many thanks and I hope to take part again next year.""
""Our group is led by Professor Claudio Sillero....his decades of experience in this region and his hardy colleagues, guarantee sightings of wolves  They do not disappoint." "Next we climb up and across the Sanetti Plateau through unmatched beauty in every direction.  Small klipspringer, antelopes and hyrax, ( a pint-sized relative of the elephant), dot the hillsides.  our camp site is magnificent!  It is surrounded by towering basalt formations the locals call 'the soldiers.'  ....Can any place be more perfect?" "Our successful adventure is coming to a close, but we have been fortunate to site 30 wolves in 11 different packs, which equates to 10% of all the wolves living in the Bale Mountains National Park." "
""We had so many different experiences, the accommodation was all excellent and very varied.  Our viewing of the wildlife was exceptional, and we all managed to complete several paintings and sketches of animals, birds and landscapes.  As always, Hazel was an inspiring teacher." "