Safaris with wildlife researchers, conservation biologists & naturalists

3rd - 10th October 2020
POSTPONED UNTIL FURTHER NOTICE Join Jackson Looseyia on an exclusive private Big Cat safari in the Masai Mara and Mara Triangle at a time when the wildebeest migration can normally be witnessed. Jackson Looseyia was the Maasai naturalist on The Big Cat Diary TV series.

20th September - 1st October 2020
POSTPONED UNTIL FURTHER NOTICE Experience a genuine bush safari in Kafue National Park with naturalist Stephen Mills. There is a diversity and profusion of wildlife to be seen including the chance of seeing packs of wild dogs and swamp lions.
Coronavirus update 
Welcome to Spencer Scott Travel.
2021 marks our 34th season of offering a hand-picked selection of special experience events. Every programme is tailor-made and evolves from months of forward planning, research and co-ordination, so regrettably the current uncertainties and restrictions in place due to the coronavirus pandemic makes longer-term planning difficult and the risk of unpredictable changes, requirements and travel bans is too onerous. 
Please do bookmark this page for updates as we hope to be able to resume planning new programmes for 2022 soon and even possibly one or two trips later this year. 
Safaris with wildlife researchers, conservation biologists & naturalists
To make an enquiry please call
or
complete our enquiry form
————- 
 Wildlife encounters of a different kind…….
♦ ♦ ♦
Safaris with your own private wildlife expert   
Prof Claudio Sillero – Conservation biologist and wolf expert
Dr Shivani Bhalla – Conservationist and lion expert
Stephen Mills – Naturalist, wildlife researcher & tiger expert
Jackson Looseyia – Maasai guide, naturalist and big cat expert 
♦ ♦ ♦
Joint-venture safaris with conservation organisations that financially support the long term survival of endangered species
Ethiopian Wolf Conservation Programme
Ewaso Lions
Painted Dog Conservation
Born Free Foundation 
Onçafari Jaguar Project
♦ ♦ ♦
---
Conservation Safaris
If you are passionate about helping the survival of endangered species……… then one of our fund-raising conservation safaris is for you. Your participation financially supports a dedicated research programme and the long term survival of an endangered species. Our conservation safaris financially support Ethiopian wolves, lions and Painted dogs and other endangered species. They are uniquely hosted by the programme Directors who provide in-depth and insightful information on their field practices, monitoring and conservation initiatives.  You travel with the people who make a difference to the survival of endangered species – Prof Claudio Sillero, Dr Shivani Bhalla, Dr Greg Rassmussen, Peter Blinston, Steve Leonard and Virginia McKenna.These are pioneering ecological safaris taking conservation tourism to a more meaningful level.
Unique safaris hosted by programme Directors,  conservation biologists and vets who play a key role in sustainable conservation

You'll see first-hand how field biologists conduct research in the bush

You'll visit rehabilitation centres, education programmes, vet labs & bush schools

You'll  meet local field staff

You'll learn about realistic and practical solutions helping to reduce human/animal conflict and local environmental issues
  Born Free Foundation  ♦   Ethiopian Wolf Conservation Programme
 Ewaso Lions  ♦  Painted Dog Conservation  ♦  Onçafari Jaguar Project
---
 Animal Behaviour Safaris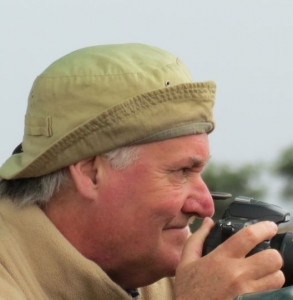 If you are fascinated by animal behavior in the wild…….. then a safari hosted by a wildlife researcher or professional naturalist is ideal for you. Their depth and breadth of knowledge of the natural world is impressive and their passion for all creatures great and small is boundless.  We've been working for over 20 years with Stephen Mills – one of the very best professional naturalists and wildlife researchers, and Jackson Looseyia for over 10 years, who is the most respected and senior naturalist in the Masai Mara, Kenya and an excellent photographer.  Our animal behaviour safaris focus on iconic species and provide close encounters with Mountain gorillas, tigers and Indian wild dogs. Let nature's experts open 'pandora's box' on animal behaviour. 
In-depth safaris hosted by wildlife researchers and professional naturalists

Get the bigger picture and the whole picture on why animals behave as they do.

Learn what makes an animal tick

Discover what it's like to think like an animal, rather than assume it thinks like us

Better understand  how an animal's physiology effects its behaviour
---
Action Shot Safaris

If witnessing the wildest action in the bush and nature's greatest spectacles ticks the boxes for you ………. then a safari with a professional wildlife film-maker is perfect for you. Wildlife cameramen spend weeks, months and even years in the bush, waiting for and predicting when something spectacular and big is going to happen.  We have teamed up with the most engaging and dynamic cameramen and wildlife TV presenters including Simon King, Chris Packham and Jackson Looseyia. You'll get their professional expertise, their personal tales of the bush and much more….
These safaris are hosted by famous wildlife film-makers and presenters

Their knowledge of specific wildlife habitats and the predators and prey that co-exist there is unparalleled.

They know every lugga and tree on the horizon and the typical weather patterns.  

They are expert in capturing the best shots, from the best angles and in the best light. 

Their excitement and wonder when something big happens never diminishes and is infectious.
To see rare and endangered species in the wild invariably involves travelling to remote places in distant lands and living to nature's timetable.  You'll need to turn off your default buttons and no matter how far this takes you outside your normal comfort-zone, you can relax knowing that you are in experienced hands – as well as the professional host a member of our own staff is with you the whole time, taking care of the minute details and your welfare.
Safaris with wildlife researchers, conservation biologists & naturalists
To make an enquiry please call
or
complete our contact form
Past Trips

What the experts & clients say
""I wanted to say thank you so much for everything.  It was the most wonderful holiday and the memories of which will stay with me a lifetime.  It was clear to me that a lot of  work went on behind the scenes by both yourself [Liz Drake and Spencer Scott Travel], and Simon [King]  to make this holiday the very very best one could wish for and so very special so thank you both so very very much."  "
""Just wanted to drop you a quick line to say how very much I enjoyed painting with Pete in Havana.  I loved it all, the City, the painting, the company, the Mojito's and the food, and it was great to have Jacqueline there organising us all. Many thanks and I hope to take part again next year.""
"" Thank you for organising the extra flights and accommodation etc... The trip was a success for me. Eileen was the most thoughtful and hard working attendant/guide - she tended to our every needs - nothing was too much bother to her. Lachlan Goudie was such a gentleman. He was enthusiastic, kind and so very generous of advice and inspiration. He cheered us up and gave us hope when we were struggling with our work. We all loved him and are in awe of his beautiful water colours and gouache paintings.  Thank you for everything.""