Virginia McKenna OBE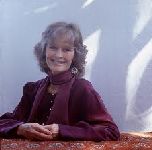 Virginia McKenna is an award-winning actress and wildlife campaigner who relentlessly works on changing attitudes to respect nature and all that it provides.
She was a leading British star in the 1950's and 60's in films including Carve Her Name with Pride, A Town Like Alice and Ring of Bright Water.  She is also a fine writer of children's books and wildlife poems.
The role she is perhaps most famous for is that of Joy Adamson in Born Free, a film about the lioness Elsa and in which her late husband Bill Travers played George Adamson. The making of this film changed Virginia's life for ever.  Moved by the beauty of Africa and the rehabilitation of Elsa the lioness back to her rightful habitat, Virginia and Bill felt compelled to act for all wild animals kept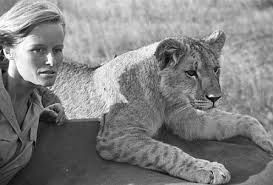 in captivity and to campaign for their return to the wild. As famous and respected film stars they knew they could influence senior officials and change attitudes about keeping wild animals in captivity.  Their passion and determination resulted in Zoo Check being founded in 1984, which later became Born Free Foundation.  Virginia has replaced the glamour of movie stardom with keeping wildlife in the wild, rescuing wild animals kept in atrocious conditions and providing sanctuaries for those animals unable to return to the wild.
'I am at ease in different worlds. It is essential to connect with others as an actress and, of course, vital in the second world I have dipped into, the world of animals. Both worlds are fascinating, demanding, enriching. Both require you to give of yourself.'  Virginia McKenna
She does this with grace and grit.
We first worked with Virginia in 1998, when she led a safari for us to the Serengeti. We have since worked on many trips together, to Africa and India. We have been privileged to organise her private guest safaris as well as Born Free Foundations 15th, 21st and 25th Anniversary celebrations in Kenya.
Virginia was awarded an OBE in 2004 for her services to wildlife and to the arts.       
View our Exclusive expert-led safaris

What the experts & clients say
"I love working with Spencer Scott because I can be confident that, wherever we go, the Company will have secured the best available accommodation, services and back-up. This frees me to concentrate on what I enjoy most, which is finding really special wildlife experiences to share with our clients"
""Ken was so kind, helpful and enormously interesting to be with. I know I have gained a great deal from the experience of some of his incredible wisdom and insight and having the privilege of working alongside such a great artist""
"I've done lots of trips tour guiding for Spencer Scott Travel (Cuba, Peru, South Africa, Botswana, Uganda) and they have all been of the highest order, well planned, great itineraries, excellent support and clients always totally satisfied. They are a total pleasure to work for and I have loads of great memories to treasure as a result. Check them out if you want something special."