Glyn Macey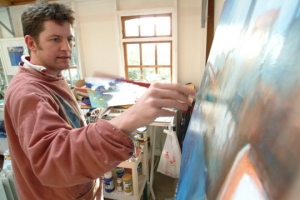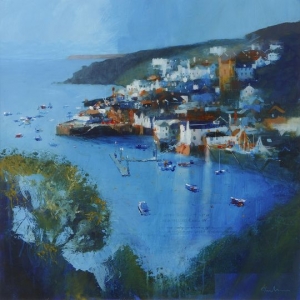 Glyn is a young and dynamic artist who is bringing a breath of fresh air to the British art scene as both a tutor and a painter. His enthusiasm and style is taking him in to partnerships with and commissions for the National Trust, RNLI & Fat Face clothing retailer, which enables his work to be accessible to a wide audience.  A Brush with the Landscapes (DVD) follows Glyn painting at 100 of the most beautiful NT landscapes in the country.  Using acrylic, mixed media and an array of mark making techniques he endeavours to capture the underlying essence of the landscape, the essence that shapes the landscape and the people who live in it.
Glyn is an engaging and inspirational tutor. he claims everyone can paint with the right encouragement. Glyn led painting holiday to Collioure for us in 2012.
To learn more about Glyn Macey click here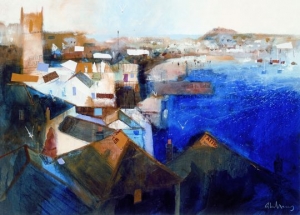 View our Painting holidays with professional artists

What the experts & clients say
"Thank you for all the organisation which gave us such wonderful and thrilling days in The Mara - a truly memorable experience.  We were so lucky all our sightings - the best view of leopard I have ever had.  The bonus was that beautiful black rhino - fighting fit and so close.  Of course, Simon's expert and enthusiastic guidance ensured the maximum benefit."
""Thank you Lucy for giving us such a wonderful time. I so appreciated your expertise and your personality. I learned so much and very much appreciated my time painting with you. Eileen's support was wonderful and made everything go so smoothly from the moment we left Heathrow until our return.  I enjoyed meeting everyone and sharing such special times together, both arty and spiritual. This was a trip of a lifetime and I'll never forget it."  "
""Just wanted to drop you a quick line to say how very much I enjoyed painting with Pete in Havana.  I loved it all, the City, the painting, the company, the Mojito's and the food, and it was great to have Jacqueline there organising us all. Many thanks and I hope to take part again next year.""