Stephen Mills MA (Oxon) MFA IAWF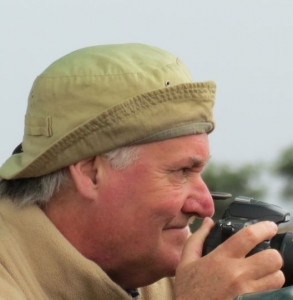 Stephen Mills is a professional naturalist, wildlife writer, producer and cameraman. He has made over 35 films for TV, written over 200 papers, wrote the cover story for the launch issue of BBC Wildlife, is author of the BBC book 'Tiger' and 'Nature in its Place' , is past chairman of the International Association of Wildlife Film-makers and was Campaign Director at Environment Investigation Agency.
Stephen has observed and written about the fragile habitat of Polar Bears, helped change the laws in Sweden and Norway on Wolves, studied Brown Bears in Sweden and ringed Great Grey Owls in Norway.
He has worked on influential BBC series and films including The Private Life of Plants, Land of The Tiger and Wolf Saga, and Rhino Journey for Discovery.  As a leading wildlife filmmaker he has nearly been 'eaten' or 'trampled' on by some of the world's largest mammals.
Stephen has always been fascinated by nature and all wildlife and much preferred to be out in the field than sitting in a class room.  He is an intellectual naturalist –  modern day Gerald Durrell and as knowledgeable and riveting to listen to as David Attenborough. His first love is tigers and he has been studying individual tigers and family groups in Bandhavgarh and Kanha National Parks in India since the 1980's and is the BBC Wildlife's leading tiger expert. He is also passionate about wild dogs and birds.
Stephen encourages people to go out into the field and watch wildlife and strongly believes that wildlife tourism has a valuable role to play in conservation.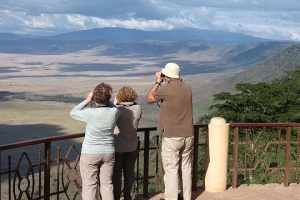 Going on safari with a good naturalist is like opening Pandora's box. Stephen can not only predict animal behaviour but explains anatomically why species behave in such a manner and the influence of their ecosystem on their behaviour.  You learn something every day on safari with Stephen. He is also very switched on about current wildlife issues and conservation initiatives. Travelling with Stephen is always fun, informative and relaxed.
Join Stephen on a wildlife adventure
We have been working in partnership with Stephen for over 20 years. He has been leading small private safaris for us to look for tigers in India and Nepal, 'big cats' and wild dogs in East Africa, as well as mountain gorillas in Rwanda and Uganda, polar bears in The Arctic, brown bears in Finland and the wonderful wildlife in The Galapagos Islands.  Many have been in association with BBC Wildlife.
Current Trips with Stephen Mills MA (Oxon) MFA IAWF

20th September - 1st October 2020
POSTPONED UNTIL FURTHER NOTICE Experience a genuine bush safari in Kafue National Park with naturalist Stephen Mills. There is a diversity and profusion of wildlife to be seen including the chance of seeing packs of wild dogs and swamp lions.

What the experts & clients say
""Just wanted to drop you a quick line to say how very much I enjoyed painting with Pete in Havana.  I loved it all, the City, the painting, the company, the Mojito's and the food, and it was great to have Jacqueline there organising us all. Many thanks and I hope to take part again next year.""
""We had so many different experiences, the accommodation was all excellent and very varied.  Our viewing of the wildlife was exceptional, and we all managed to complete several paintings and sketches of animals, birds and landscapes.  As always, Hazel was an inspiring teacher." "
"" Thank you for organising the extra flights and accommodation etc... The trip was a success for me. Eileen was the most thoughtful and hard working attendant/guide - she tended to our every needs - nothing was too much bother to her. Lachlan Goudie was such a gentleman. He was enthusiastic, kind and so very generous of advice and inspiration. He cheered us up and gave us hope when we were struggling with our work. We all loved him and are in awe of his beautiful water colours and gouache paintings.  Thank you for everything.""