Painting The Holy Land with Lachlan Goudie – two part TV series
Painting the Holy Land – this Easter weekend
Starts Friday 30th March, 9am on BBC One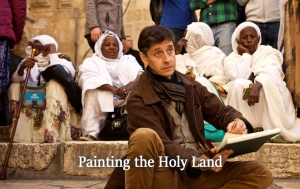 In a vibrant two-part special for Holy Week, Big Painting Challenge judge Lachlan Goudie packs his easel to undertake a trip of a lifetime. Part travelogue, part spiritual quest, part artistic exploration, this series transports the viewer visually and emotionally as Lachlan challenges himself to capture the look and feel of the Holy Land and the Bible story.
 
In Search of Jesus
Good Friday, BBC One 9am
Repeated Sunday, BBC Four 8pm
Lachlan follows Jesus's last days on earth the Holy Week events that see him travel from the north of Israel to Jerusalem, and the crucifixion. It's a pilgrimage that millions undertake, and a story of love and suffering that has inspired some of the world's most remarkable masterpieces. 
 
In Search of Mary
Easter Sunday, BBC One 9am
Repeated Monday, BBC Four 8pm
Lachlan traces the story of Mary through the gospels with a personal question: why is the life of the Mother of God barely described in the Bible, but so well-represented in art? Lachlan looks at her role in the story of the Resurrection and the subsequent events up to Pentecost, fifty days after Easter. 
Written & presented by Lachlan Goudie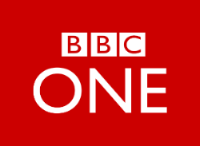 Lachlan Goudie is hosting a painting holiday in The Atlas Mountains 27 April – 5 May 2018