Salzburg celebrates its 200th Anniversary at the Salzburg Festival 2016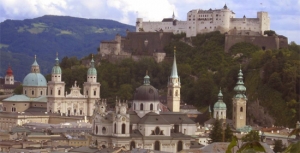 The Salzburg Music Festival is one of Europe's most prestigious classical music events, it's a glorious celebration of music and opera that takes place every year in the Austrian city.
In 2016, Salzburg – the city famed for being the birthplace of Mozart – is also celebrating a very special anniversary, as this year marks 200 years since it became part of Austria, which promises to make the festivities extra special.
Salzburg's 200th Anniversary Celebrations
On 1 May 1816 the Bavarian coat of arms was replaced with the Austrian double eagle on the Residenz and Salzburg officially became a part of Austria.
In 1825 Franz Schubert remarked 'There are many beautiful streets and squares in the town, but grass is growing in all of them, so little are they used'. It was around this time that a group of local burghers decided to restore the city's standing and affluence through art and culture. From this stance the Salzburg Festival was founded in 1920 and this year's festival will mark the jubilee in three different ways.
There will be a focus on Christian works reflecting the towns rich and varied musical life under its prince-archibishops. The highlight will be a performance of Heinrich Ignaz Franz Bibers Missea salisburgensis in the cathedral for which it was written.
The second focus will of course be Mozart. S Hugo von Hofmannsthal said ' Salzburg is the natural centre of a lofty theatrical and musical culture – here and only here could Mozart have been born'. There will be performances of Cosi fan tutte, Don Giovanni and Le nozze di Figaro.
The third focus is the role Salzburg had on the controversial playwright Thomas Bernhard, who complained in 1975 that 'My home town is like a deadly disease'. No fewer than five of his plays have been premiered at the festival over the years. In 2016 the Salzburg Festival will be staging The Ignoramus and The Madman.
The event always delivers le crème de la crème – World class opera singers, maestros of the podium, the greatest orchestras in the World, lavish productions and acoustically near-perfect auditoriums, fine cuisine, champagne bars. For classical music and opera enthusiasts alike, it is an unmissable event.
The Salzburg Music Festival runs from 22 July – 31 August 2016 with 183 performances to choose from.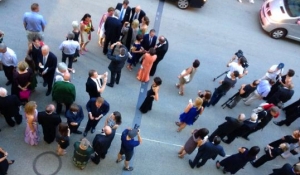 The highlights of the 2016 Salzburg Music Festival must surely be:
Die Liebe der Danea
Richard Strauss's Die Liebe der Danae, which was written for Salzburg. Franz Welser-Molst will be on the podium and the title role will be sung by Krassimira Stoyanova with Tomasz Konieczny singing Jupiter and Olga Bezsmertna singing Europa.
Faust
Charles Gounod's Faust with Piotr Beczala taking the lead role – he is one of the most beautiful lyric tenor voices of our time. Méphistophélès is sung by Ildar Abdrazakov and Tara Erraught makes her debut as Siébel.
Don Giovanni
Sven-Eric Bechtolf's production of Don Giovanni with Ildebrando D'Arcangelo singing the lead and Alessio Arduini singing Masetto, Luca Pisaroni playing Leporello and Alain Altinoglu's debut conducting.
Pushing the Boundaries in 2016 with New Productions
Salzburg pushes the boundaries this year with productions of West Side Story and The Exterminating Angel as well as Thaïs, Il Templario and Manon Lescaut – which are sure to draw much interest from festival guests.
Great orchestras include The Cleveland, Berliner Philharmoniker, the West-Eastern Divan Orchestra and of course the Vienna Philharmoniker.
World-class conductors include Riccardo Muti, Mariss Jansons, Zubin Mehta and Franz Welser-Möst.
Solo concerts will be given by András Schiff, Maurizio Pollini, Rudolf Buchbinder, Grigory Sokolov, Arcadi Volodos, Isabelle Faust, Dennis Russel Davies and Maki Namekawa.
View the full Salzburg Festival programme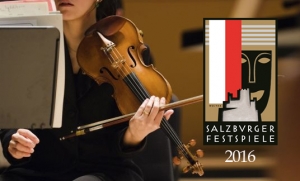 Exclusive Salzburg Festival Trip Package – 3 Nights, with Tickets to 4 Performances
Tickets are like gold dust and serious opera lovers will find it difficult to see more than one première performance during their stay, but if you join our exclusive Patron's package to The Salzburg Music Festival you will get to see Faust, Die Liebe der Danae and Don Giovanni plus Riccardo Muti conducting the Vienna Philharmonic in just 3 nights.
This exceptional opportunity to attend three of Salzburg's première operas and a classical concert over three consecutive evenings is available to 6 -7 guests and includes best seats in the stalls for all performances, hosted drinks parties in the Patron's lounge and accommodation in a first class hotel in the old town that is just 5 minutes' walk from the festival halls.
Guests are also offered dining arrangements in the best restaurants in town and the host is available to accompany individual guests and to make up intimate dining parties providing convivial evenings to share your festival experience.