New Year Imperial Ball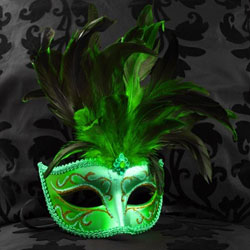 Sample 3 day corporate communications programme
Meet your hosts and programme co-ordinator at the airport. Fly by private jet to Vienna. Transfer by limousine to the Palais Schwarzenberg or the Imperial Hotel. Champagne reception and dinner overlooking St Stephen's Cathedral.
Spend the morning in a Board Meeting or Stragegy Planning or visit to the Carriage Museum at Schonbrunn Palace. Lunch in a traditional Viennese coffee house. Afternoon spa treatments. Champagne is served in your rooms whilst you dress for the Ball.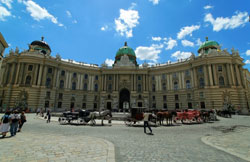 New Year's Eve Kaiser Ball
Transfer by horsedrawn carriage to the Hofburg Palace for the New Year's Eve Kaiser Ball. The evening commences with a drinks reception in the main entrance hall of the Hofburg Palace, where the 'Changing of the Guard' ceremony takes place and the Emperor and Empress of the evening welcome guests. Proceed up the Grand Staircase, which is adorned with fresh flowers, to the magnificent Ceremonial Hall and your private table for the Gala Banquet. The Ceremonial Hall is the most beautiful stateroom in the Hofburg Palace with glittering chandeliers and rich golden baroque decor, and it is also one of the main ballrooms. Different orchestras and bands play throughout the evening enabling you to waltz between courses and into the early hours of the New Year. The adjacent Festival Hall is the largest ballroom in the Palace and this is where the bells of St Stephen's Cathedral ring in the New Year. Wander through the numerous staterooms, waltz to different orchestras and return to your table for drinks until it suits you to retire to the hotel.
Attend the world famous New Year's Day Concert performed by the Vienna Philharmonic Orchestra in the Musikverein. Lunch at Steirereck, one of Vienna's finest restaurants. Evening flight back to London by private jet.
Past Trips