The Road to Kathmandu with Peter Brown PNEAC, RBA, PS, ROI, RP
2nd - 13th November 2020

An exclusive painting holiday to Nepal

This programme is POSTPONED until further notice

Nepal is a unique country with a rich culture, fabulous architecture and the magnificent Himalayas. Join Peter Brown on a ten-day master-class and free-style oil panting holiday in Kathmandu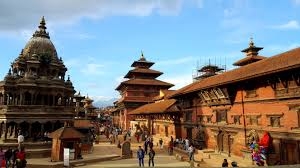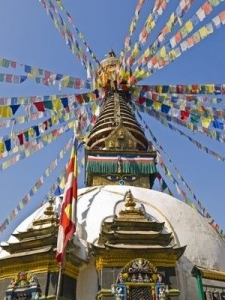 In the Kathmandu Valley there are three adjacent towns; Kathmandu City, Patan and Bhaktapur, and each has a distinct character. The bustling street scenes in Thamel and markets around Durbar Square in Kathmandu City particularly appeal to 'Pete the Street', but equally the beautiful Newari architecture and Hindu Temples in quieter Patan and Bhaktapur. In contrast you'll be immersed in Tibetan culture in the area known as Boudhanath with its impressive white Stupa draped in multi-coloured prayer flags.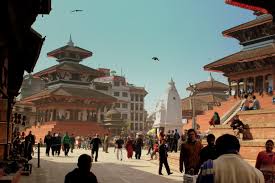 On clear days there are distant views of Himalayan peaks and magnificent terraced rice fields in the foothills close to the nearby villages of Nagarkot, Bungmati and Chapagoan. Nepal's heritage is deeply rooted in religion and shrines and temples to deities are everywhere.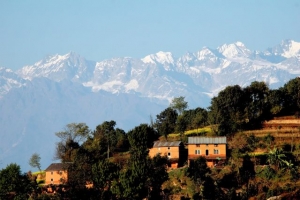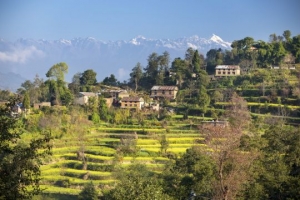 There is so much to paint here and so much to learn about this narrow country wedged between Mount Everest and the lowland terai jungle, and between Tibet and India. Different religions share the same sacred locations and the gentleness found in mountain people pervades, as does a resilience to overcome adversity. Most of the buildings that were damaged in the April 2015 earthquake have now been restored but there is some re-building work still to be completed.
Travelling to Nepal is a journey that touches everyone's heart and never leaves you because despite it being one of the poorest countries in the World it is one of the richest countries in terms of the warmth of its people. In short Nepal is unlike anywhere else in the world and for painters this is an open canvas.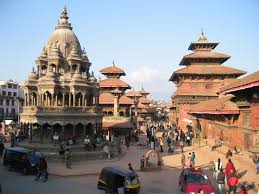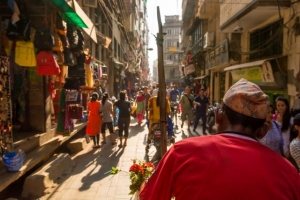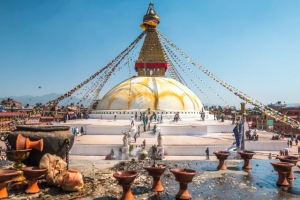 Peter Brown aka 'Pete the Street'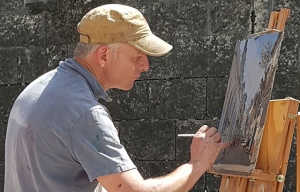 Peter Brown is President of the New English Art Club and recognised as one of our leading figurative artists. He is best known for his detailed and atmospheric depictions of street scenes in cities in the UK, India and around the World. He also enjoys painting landscapes.  Peter has hosted previous painting holidays to Florence, Arles, Havana, Istanbul and Vietnam. Nepal will be a new and inspiring place for him. Peter is a very affable host artist and makes everyone feel welcome.  He is very sociable and enjoys the evenings when everyone can unwind,  get to know each other better and have lots of fun.
Painting with 'Pete the Street'
This is a free-style / master-class painting holiday so is best suited to experienced artists or confident intermediate students.  Peter likes to paint from dawn to dusk and encourages students who travel with him to make the most of their time in the chosen destination and to produce as much work as possible.  Peter will be working in oil but all mediums are welcome. He is very happy to provide individual guidance when needed, but there will be no group tuition, demonstrations or critiques. Peter is happy for you to work alongside him and to share his knowledge with you.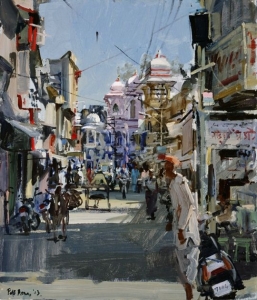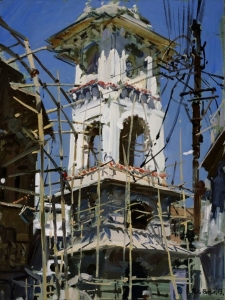 Practical details
Flights are from London Heathrow. Centrally located accommodation is provided so you can paint within walking distance from the hotel. Transport will be available on some days so you can visit the other towns and areas of the Kathmandu Valley.  Local rickshaws are inexpensive for those students who are happy to venture off on their own to different painting locations. A travel escort from the UK will accompany you from London to take care of all the arrangements and to generally be looking after everyone. 
8 – 12 confident intermediate and experienced students
* Guideline price :                                                                                                £4,595.00
Single room supplement:                                                                                    £  300.00
Price includes: flights from London Heathrow, 10 night's accommodation, breakfast and dinners, host artist and travel escort.
* subject to airfares being confirmed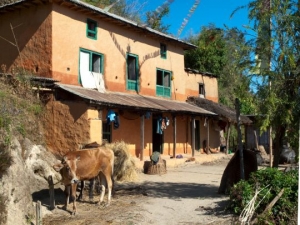 We have been the official organiser and tailor-making painting holidays on behalf of

  magazine since 1990. These are professional organised painting holidays offering the exclusive opportunity to paint alongside well known artists. 
Other Trips
Past Trips