The Old City of Jerusalem – an artist's dream
The Old City of Jerusalem is one of the most under-rated destinations on earth. Nowhere else will you find such a rich and diverse cultural, historical and religious make-up. Within the walled Old City are four distinct quarters where people of different religions and backgrounds live harmoniously.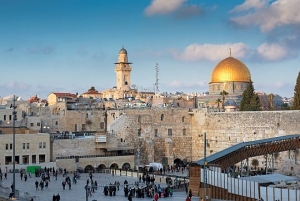 The Christian Quarter is characterised by ancient silver domed and the sacred Church of the Holy Sepulchre.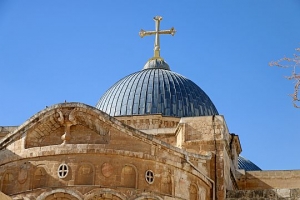 The Armenian Quarter is home to a small community who have retained a strong sense of cultural identity, with the ornate Armenian Cathedral and citadel its focal points.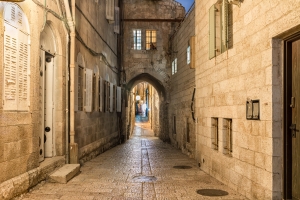 An air of religious learning and serenity permeates the Jewish Quarter as pilgrims flock to the single most sacred site in Judaism – The Western Wall.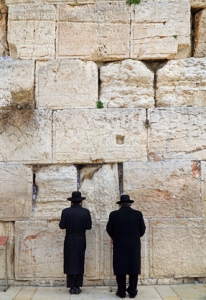 In contrast, the thriving Muslim Quarter is the liveliest part of the Old City with colourful souks. The call of the muezzin brings worshippers scurrying down the lanes towards the vast walled Temple Mount with its majestic golden Dome of the Rock.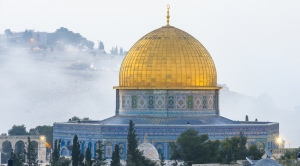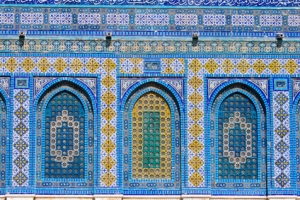 There is much more to the Old City than its sacred buildings. There are old houses, soft white-washed walls, narrow cobbled alleyways, arches and gates. There is also plenty of colour with bougainvillea and trees, street cafes and bazaars.
The Old City is just 1km², making all this easily accessible on foot.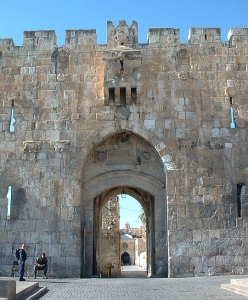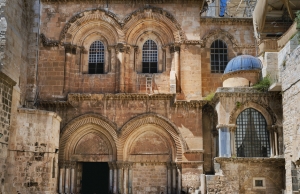 Adjacent to the Old City is the archaeological site of the City of David and Mount of Olives with the tranquil and shady Garden of Gethsemane and views over Jerusalem.
Artists cannot fail to be inspired by the beauty of Jerusalem. If the weather is good then Jerusalem is a perfect place to sketch and paint and with Israel's excellent security measures, the Old City is one of the safest places for artists to work.
Artist and TV presenter Lachlan Goudie chose to sketch and paint in Jerusalem for an inspirational TV programme he made about The Holy Land. His portrait of the Old City was a revelation for most viewers – never had they imagined the beauty and true light of Jerusalem. His sketches were exhibited at The Mall Galleries in London.
Lucy Willis led a painting holiday for a small party of intermediate and experienced artists in The Old City of Jerusalem 25 February – 6 March 2019. They had a fantastic trip painting the different architecture and street scenes in all the quarters of the Old City and capturing the light as it moves across this fabulous city.
Hazel Soan is leading a watercolour tutorial painting holiday to Jerusalem and Bethlehem 30 March – 8 April 2020.