Painting in The Holy Land with Hazel Soan
30th March - 8th April 2020

A watercolour instructional painting holiday in a spiritually-enriched city, where art and religion are entwined.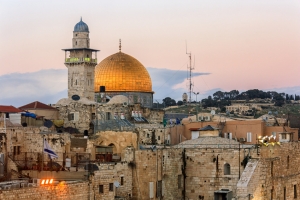 A watercolour instructional painting holiday with host artist Hazel Soan
Stay in a charming hotel inside the walled city of  Old Jerusalem
Eight full days painting in Old Jerusalem and Bethlehem
Number of student 8 -1 2
Ideal for intermediate students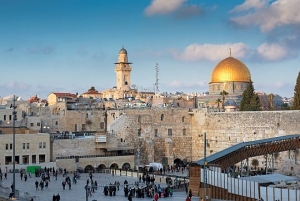 The walled Old City of Jerusalem is a very special place to paint. Within 1km² are four distinct ethnic quarters – Christian, Armenian, Jewish and Arab, and a myriad of architectural styles with one era piled on top of another. It is an immensely spiritual place, even for those who are not religious. It is a humbling experience to see worshippers pouring down the lanes towards The Western Wall or to Temple Mount, and the call of the muezzin and the tolling of bells add to the atmosphere.Whilst the Old City teems with domes, spires and towers of its religious buildings there are plenty of other subjects to paint. Bougainvillea creeps over white-washed stone walls, winding narrow cobbled lanes lead to café-lined squares, and there are busy colourful souks. Outside the walls of the Old City is a flower-filled valley and olive grove, the archaeological site of the City of David, the Mount of Olives and the Gardens of Gethsemane.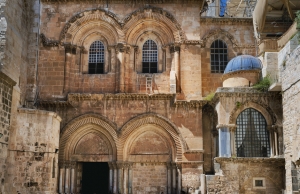 The Christian Church of the Holy Sepulchre – the site of Jesus's crucifixion, burial and resurrection, the ornate Armenian Cathedral and the vast walled Temple Mount with its majestic golden Dome of the Rock are some of the most important and impressive religious buildings you'll find in the Old City of Jerusalem. Painting both the detail and skyline views of these and other buildings will capture the essence of Jerusalem.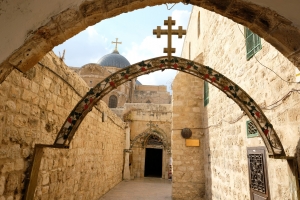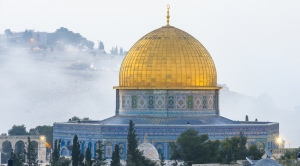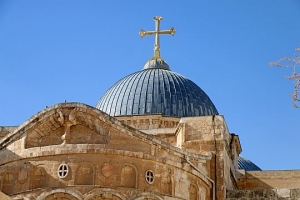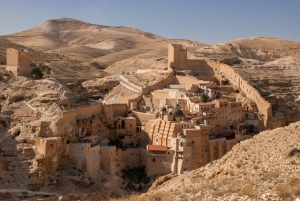 A day will be spent outside of Jerusalem painting and sketching landscapes and monasteries in the Holy Land.
Another day will be spent painting in Bethlehem.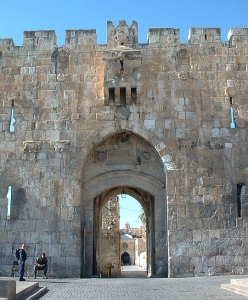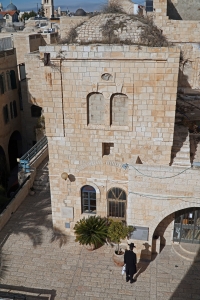 Hotel accommodation is provided in the Jewish quarter of the Old City. The proximity of everything will make it very easy to find places to paint.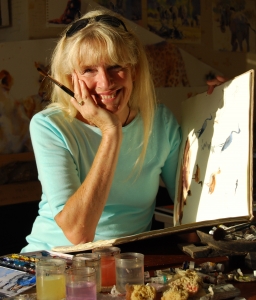 HAZEL SOAN is a talented, versatile and hugely popular guest artist. She exudes enthusiasm and has relentless energy and total dedication to those students with her helping them improve their techniques and overcome the challenges of any subject. Her group demonstrations and tutorials are particular inspiring and invaluable. Hazel is well known through her many instructional books including, Watercolour Rainbow, Watercolour Landscape Techniques, African Watercolours. Hazel will be working in watercolour.  This painting holiday is ideal for intermediate students.
 Hazel's paintings are very versatile and appealing.
This holiday is offered in association with

  magazine              
Price per person in a twin room:   GBP3795.00                                                                 
Single room supplement: GBP750.00                                                                       
Number of students:           8 – 12                                                                          
Price includes: direct flights from London Heathrow, 9 nights hotel accommodation, breakfast and dinners, host artist, travel escort from the UK and a local guide most days.
We have been the official organiser and tailor-making painting holidays on behalf of

  magazine since 1990. These are professional organised painting holidays offering the exclusive opportunity to paint alongside well known artists. 
Professional artists
Other Trips
Past Trips

What the experts & clients say
""Thank you Lucy for giving us such a wonderful time. I so appreciated your expertise and your personality. I learned so much and very much appreciated my time painting with you. Eileen's support was wonderful and made everything go so smoothly from the moment we left Heathrow until our return.  I enjoyed meeting everyone and sharing such special times together, both arty and spiritual. This was a trip of a lifetime and I'll never forget it."  "
""Ken was so kind, helpful and enormously interesting to be with. I know I have gained a great deal from the experience of some of his incredible wisdom and insight and having the privilege of working alongside such a great artist""
"" Thank you for organising the extra flights and accommodation etc... The trip was a success for me. Eileen was the most thoughtful and hard working attendant/guide - she tended to our every needs - nothing was too much bother to her. Lachlan Goudie was such a gentleman. He was enthusiastic, kind and so very generous of advice and inspiration. He cheered us up and gave us hope when we were struggling with our work. We all loved him and are in awe of his beautiful water colours and gouache paintings.  Thank you for everything.""