Tourism & Travel Specialist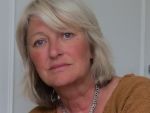 Liz Drake has spent all her life working in tourism. She is a visionary, creative and innovative travel expert with over 40 year's commercial experience spanning the global tourism sector. For the last 30 years she has been running a successful unique travel events company. 
As a free-lance consultant she brings a wealth and breadth of first-hand global product knowledge and industry specific business acumen to emerging and existing business across all sectors of the international travel industry that you will find hard to better.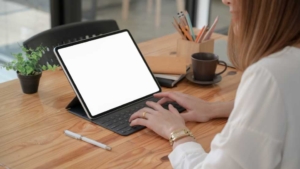 Liz has worked in destination management in Greece, Portugal & the USA. She has operated hospitality and incentive events, and special experience group programmes in almost every country on the planet.
Africa
Botswana, Ethiopia, Kenya, Morocco, Namibia, Rwanda, South Africa, Tanzania, Tunisia, Uganda, Zambia, Zimbabwe
Australia
Bhutan
Canada
Caribbean
China & Tibet
Cuba
Egypt
Europe
Austria, Belgium, Croatia, Czech, Estonia, Finland, France, Germany, Greece, Hungary, Italy, Malta, Netherlands, Norway, Portugal, Slovakia, Spain, Switzerland
Greenland
Iceland
Indonesia – Bali
India
Israel
Middle East
Yemen, Syria
Nepal
New Zealand
Papua New Guinea
Russia
South America
Brazil, Ecuador, Galapagos, Peru
Sri Lanka
Svalbard
Turkey
UK
USA
Vietnam
Liz is passionate about our planet and preserving the natural world for future generations. Achieving a balance between commercial viability and environmental sustainability, cultural sensitivity & social inclusivity is at the core of her work. Never has this been more important and relevant than today when so many wildlife species, the natural world and the environment are under threat.

In this section

What the experts & clients say
""Our group is led by Professor Claudio Sillero....his decades of experience in this region and his hardy colleagues, guarantee sightings of wolves  They do not disappoint." "Next we climb up and across the Sanetti Plateau through unmatched beauty in every direction.  Small klipspringer, antelopes and hyrax, ( a pint-sized relative of the elephant), dot the hillsides.  our camp site is magnificent!  It is surrounded by towering basalt formations the locals call 'the soldiers.'  ....Can any place be more perfect?" "Our successful adventure is coming to a close, but we have been fortunate to site 30 wolves in 11 different packs, which equates to 10% of all the wolves living in the Bale Mountains National Park." "
"I've done lots of trips tour guiding for Spencer Scott Travel (Cuba, Peru, South Africa, Botswana, Uganda) and they have all been of the highest order, well planned, great itineraries, excellent support and clients always totally satisfied. They are a total pleasure to work for and I have loads of great memories to treasure as a result. Check them out if you want something special."
"Thank you for all the organisation which gave us such wonderful and thrilling days in The Mara - a truly memorable experience.  We were so lucky all our sightings - the best view of leopard I have ever had.  The bonus was that beautiful black rhino - fighting fit and so close.  Of course, Simon's expert and enthusiastic guidance ensured the maximum benefit."