Tourism & Travel Expert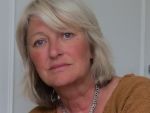 Liz Drake has spent all her life working in tourism. She is a visionary, creative and innovative travel expert with over 40 year's commercial experience spanning the global tourism sector. For the last 30 years she has been running a successful unique travel events company. 
As a free-lance consultant she brings a wealth and breadth of first-hand global product knowledge and industry specific business acumen to emerging and existing business across all sectors of the international travel industry that you will find hard to better.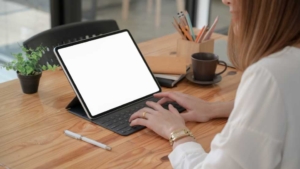 Liz has worked in destination management in Greece, Portugal & the USA. She has operated hospitality and incentive events, and special experience group programmes in almost every country on the planet.
Africa
Botswana, Ethiopia, Kenya, Morocco, Namibia, Rwanda, South Africa, Tanzania, Tunisia, Uganda, Zambia, Zimbabwe
Australia
Bhutan
Canada
Caribbean
China & Tibet
Cuba
Egypt
Europe
Austria, Belgium, Croatia, Czech, Estonia, Finland, France, Germany, Greece, Hungary, Italy, Malta, Netherlands, Norway, Portugal, Slovakia, Spain, Switzerland
Greenland
Iceland
Indonesia – Bali
India
Israel
Middle East
Yemen, Syria
Nepal
New Zealand
Papua New Guinea
Russia
South America
Brazil, Ecuador, Galapagos, Peru
Sri Lanka
Svalbard
Turkey
UK
USA
Vietnam
Liz is passionate about our planet and preserving the natural world for future generations. Achieving a balance between commercial viability and environmental sustainability, cultural sensitivity & social inclusivity is at the core of her work. Never has this been more important and relevant than today when so many wildlife species, the natural world and the environment are under threat.

In this section
What the experts & clients say
""Ken was so kind, helpful and enormously interesting to be with. I know I have gained a great deal from the experience of some of his incredible wisdom and insight and having the privilege of working alongside such a great artist""
""We had so many different experiences, the accommodation was all excellent and very varied.  Our viewing of the wildlife was exceptional, and we all managed to complete several paintings and sketches of animals, birds and landscapes.  As always, Hazel was an inspiring teacher." "
""Just wanted to drop you a quick line to say how very much I enjoyed painting with Pete in Havana.  I loved it all, the City, the painting, the company, the Mojito's and the food, and it was great to have Jacqueline there organising us all. Many thanks and I hope to take part again next year.""