Nepal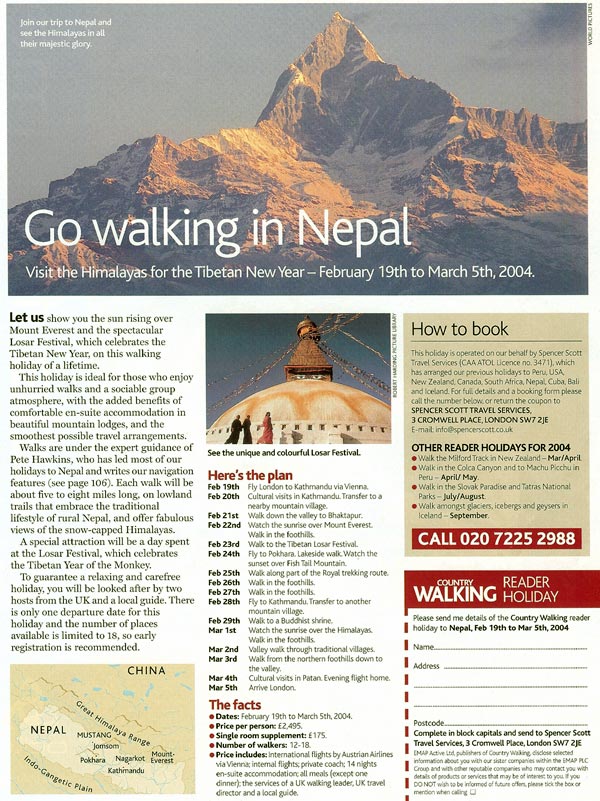 Past Trips

What the experts & clients say
""Our group is led by Professor Claudio Sillero....his decades of experience in this region and his hardy colleagues, guarantee sightings of wolves  They do not disappoint." "Next we climb up and across the Sanetti Plateau through unmatched beauty in every direction.  Small klipspringer, antelopes and hyrax, ( a pint-sized relative of the elephant), dot the hillsides.  our camp site is magnificent!  It is surrounded by towering basalt formations the locals call 'the soldiers.'  ....Can any place be more perfect?" "Our successful adventure is coming to a close, but we have been fortunate to site 30 wolves in 11 different packs, which equates to 10% of all the wolves living in the Bale Mountains National Park." "
""I want to let you know that the workshop with Ken Howard in Santorini was simply the best workshop I have ever attended.  I was deeply inspired and impressed by Ken.  The group was a pleasure.  I hope this workshop will be repeated again."  "
""We had so many different experiences, the accommodation was all excellent and very varied.  Our viewing of the wildlife was exceptional, and we all managed to complete several paintings and sketches of animals, birds and landscapes.  As always, Hazel was an inspiring teacher." "