Brown Bear Watching in Northern Finland
6th - 9th June 2020

Exclusive bear watching with your own naturalist from a hide on the Russian border with Finland

Bears viewed from the hide on our last trip.
Escape to the wilderness of northern Finland and a remote klubi lodge, to enjoy the peace and wildllife that abounds here.  Accompanied by naturalist Stephen Mills, the days will be spent exploring the wildlife-rich habitat of the lowland Boreal forest, swamp and lakes on foot.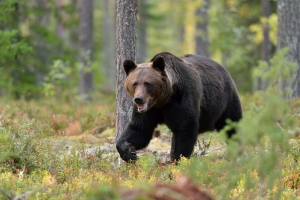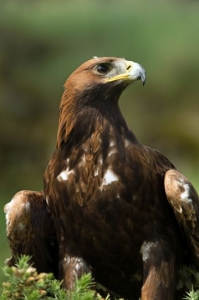 Golden and White-tailed Eagles are normally nesting at this time of year and can be observed from a distance. A local ornitholigist will help locate the areas where the eagles are nesting.  Other species include Velvet Scoter, Goldeneye, Wood Sandpiper, Spotted Redshank, Siberian Jay, Willow Warbler, Black Kite, Osprey, Marsh Harrier, Sea Eagle and Black Grouse.
Mammals to search for include wolverines, elk, Reindeer, Stoat, Pine Marten and there is even a chance of seeing wolverine, red fox, wolf and lynx, otter, European Badger, Short-tailed Weasel and the Red Squirrel.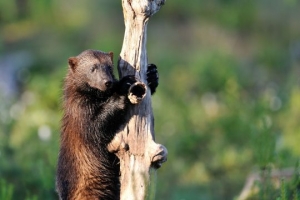 Each evening you'll head out to a hide to observe brown bears.  There is almost 24 hours of daylight at this time of year, making it possible to observe the bears throughout the night if you wish. The hide is warm and well equipped for overnight stays with sleeping bags and a toilet. We highly recommend spending one night out in the hide.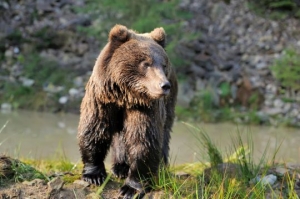 The Russian border provides a safe haven for the bears as it is effectively  no-mans lands where any activity is forbidden and this includes hunting.The hide is one of the best we have encountered. It is secluded and only a handful of guests are permitted to use it. There is very little human interference in this region so the bears are not shy and do not have to be coaxed in to making an appearance.  At this time of year the mother's are confident to let their cubs venture out with them. 

A very warm welcome awaits you at a lovely traditional forest lodge, where all meals are provided. The lodge is located within easy reach of the Boreal forest, swamps and lakes as well as the bear-watching hide.
Although remote and still totally uncommercialised, this area is easily accessible for a 4-day wilderness experience. With just 3 – 4 participants you will have the undivided attention of your hosts and a very exclusive 'safari' expereince. 
Private Naturalist – Stephen Mills MA (Oxon) MFA IAWF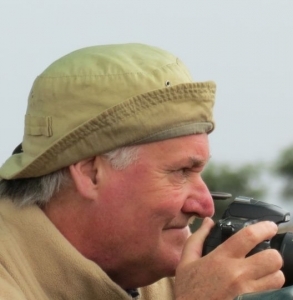 Stephen Mills has observed and written about the fragile Scandinavian and Arctic habitat for over 40 years. He is a highly respected naturalist, wildlife writer and researcher. He has made over 35 films for TV including Wolf Saga which helped change the laws in Sweden and Norway, and has worked on influential programmes including The Private Life of Plants, Land of the Tiger and Rhino Journey.  More recently he has studied Brown Bears in Sweden and helped to ring Great Grey Owls in Norway. Stephen's breadth and depth of wildlife knowledge and years of experience in the field helps transform the ordinary into the extraordinary. He loves to share his knowledge with those who travel with him. His enthusiasm and excitement of all creatures great and small is infectious.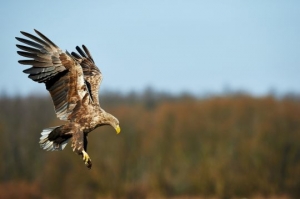 Practical details
Number of safari guests:                                                                             3 – 4
Price per person :                                                                                      £2,975.00
Price includes: flights, 3 nights lodge accommodation with ensuite bedrooms, all meals except lunch on 6 and 9 June, local guide, guest naturalist and travel escort from the UK.
Wildlife & photographic hosts
Other Trips
Past Trips
What the experts & clients say
""Just wanted to drop you a quick line to say how very much I enjoyed painting with Pete in Havana.  I loved it all, the City, the painting, the company, the Mojito's and the food, and it was great to have Jacqueline there organising us all. Many thanks and I hope to take part again next year.""
""Our group is led by Professor Claudio Sillero....his decades of experience in this region and his hardy colleagues, guarantee sightings of wolves  They do not disappoint." "Next we climb up and across the Sanetti Plateau through unmatched beauty in every direction.  Small klipspringer, antelopes and hyrax, ( a pint-sized relative of the elephant), dot the hillsides.  our camp site is magnificent!  It is surrounded by towering basalt formations the locals call 'the soldiers.'  ....Can any place be more perfect?" "Our successful adventure is coming to a close, but we have been fortunate to site 30 wolves in 11 different packs, which equates to 10% of all the wolves living in the Bale Mountains National Park." "
""Ken was so kind, helpful and enormously interesting to be with. I know I have gained a great deal from the experience of some of his incredible wisdom and insight and having the privilege of working alongside such a great artist""