Wolf Conservation Expedition, Ethiopia
5th - 14th November 2017
4th - 13th November 2018

An exclusive wolf conservation safari with Prof Claudio Sillero, that finacially supports EWCP - Ethiopian Wolf Conservation programme

Guided by wolf expert Prof Claudio Sillero DPhil (Oxon)
See rare Ethiopian wolves in the wild
Observe wolves up close on foot, on horseback and in 4×4's
Explore the breathtakingly beautiful Bale Mountains
Intimate group of 4-7 wolf watchers
Financial donation to help support the long term survival of the Ethiopian wolves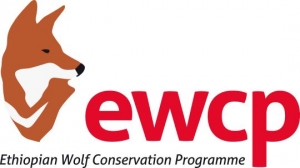 Ethiopian wolves are the rarest African carnivore, and the only wolf in Africa. Fewer than 400 wolves remain in a handful of mountain enclaves, and more than half are found in the Bale Mountains. This is the best place to see wolves in Ethiopia. The Bale Mountains are the 'Roof of Africa' – with a 1,000km2 of Afroalpine meadows and Erica moorlands this is indeed the largest mountain plateau in the continent. The wolves are the guardians of these magic lands, visited only by a handful of hard-core lupine enthusiasts and African travellers every year.
---
Expedition summary
5 November  Addis Ababa
Arrive in the Ethiopian capital and meet your fellow wolf watchers. Overnight in Addis Ababa 2,400m.
6 November  Addis Ababa – Web Valley
Early departure from Addis,. Drive to Dinsho 3,100m and the Ethiopian Wolf Conservation Programme's HQ. Meet with the team who monitor the wolves 24/7, collate vital data and work relentlessly protecting the wolves in the Bale Mountains National Park. Continue on to our first camp adjacent to the research hut in the Web Valley 3,450m.
7 & 8 November  Wolf watching in the Web Valley on foot, horseback and in 4×4's
The Web Valley (3450m) is really beautiful and remote.  The wolves in the Web Valley have much less human and vehicular contact so travelling on horseback is the best method. With just 4 – 7 people in our party you will be able to get close to the wolves without unsettling them. Whilst the focus will be on finding wolves, locating dens and hopefully observing pups, other species to enjoy include mountain nyala, Menelik's bushbuck, rock hyrax, klipspringer and giant mole rat.
At least 16 endemic bird species have been recorded in the park including the Bale parisoma. You are very likely to see blue-winged goose, wattled ibis, spot-throated plover, ruddy shelduck, Auger buzzard, lanner falcon, kestrel, tawny, steppe, black and golden eagles, Lammergeyer and Abyssinain long-eared owls.
9 & 10 November   Traverse the Bale Mountains National Park on horseback
It is a real adventure to live wild and ride high in the wolves' habitat, where few human venture.  The landscape is spectacular and sleeping out in the wilderness with wolves, rock hyrax, klipspringer, Lammergeyer and even leopards for company is awesome. All along the way you'll be keeping a look out for wolves. The experience  will heighten your awareness of the fragility of the wolves habitat, their survival and the dedication devoted by the EWCP team.  All your personal and camp gear is carried by packhorses and the full services of our camp travel with you.  The riding ponies are sturdy local breeds and the journey is taken at a walking pace only. No previous riding experience is needed but a sense of adventure is essential.  There will be two nights spent out in the wilderness (4,100m) before arriving at EWCP's Sanetti Plateau research hut 4,050m.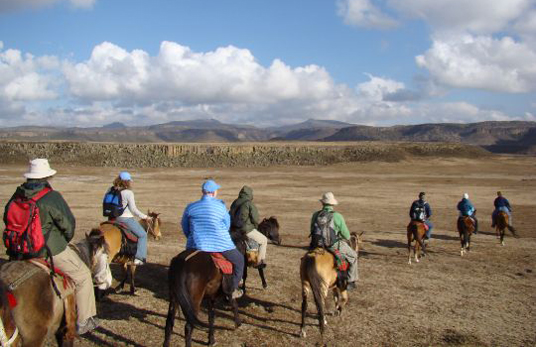 11 & 12 November   Wolf watching on the Sanetti Plateau on foot and in 4×4's
The wolves on the Sanetti Plateau are very used to vehicles so you can get close to them from your car. Spend the afternoon wolf watching from the 4×4's and on foot. At the southern end of the Sanetti Plateau the Harenna Escarpment descends to a forest almost 2000m below. The forest is far denser than the juniper woodland around Dinsho and is excellent for bird watching and for seeing olive baboons, black and white colobus, Menelik's bushbuck, warthog, bush pig, and hopefully Bale Monkeys, giant forest hog, leopard, lion, African wild dog and serval cat. Nocturnal mammals include genet, civet, porcupine and hyena. Significant birds include Abyssinian hill babbler, Abyssinian crimson-wing, Ayre's hawk eagle, silver-cheeked hornbill, black-winged lovebird, black-headed forest oriole, yellow-fronted parrot and Narina's trogon.  The contrast from the high plateau in such a short distance is extraordinary and will help you acclimatise. .
13 November    Bale Mountains to Lake Langano in the Rift Valley
A final early morning foray with the wolves on Sanetti and then it's time to bid farewell to our camp assistants, the EWCP staff and the wolves. Drive to Lake Langano in the Rift Valley 1,500m.  Being back in civilisation comes as a bit of a shock but the hot showers, ensuite bedrooms and soft beds are very welcome. Time to relax and enjoy the bird life around the lake. Over 300 bird species have been recorded here including great white pelicans, cormorants, darters, storks, kingfishers, Egyptian geese, fish eagles, starlings, hornbills, weavers, bustards and many more.
14 November    Addis Ababa
Return to Addis for onward flights or further adventures in Ethiopia.
---
Notes
Claudio Sillero and a travel escort will be with you throughout. Additionally, members of the EWCP team will accompany you in the Bale Mountains.
Anyone not wishing to traverse the Bale Mountains on horseback can do an alternative programme ultilising the 4×4 vehicles and local accommodation with guiding from EWCP team members.
---
Price per person excluding flights:                                 £7,495 / USD9,500
Single supplement:                                                            £100 / USD 130
Number of participants:                                                       4 – 7
---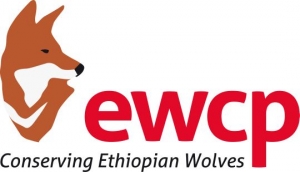 Trip Host – Claudio Sillero
Claudio's  resolve and energy is the driving force behind the research and conservation of the Ethiopian wolf. He works relentlessly to help the long term survival of this endangered species – raising the finances to run the programme, spreading the awareness about the wolves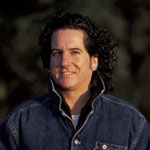 and working with the Ethiopian Government to ensure its sustainability.  Claudio is also Head of Conservation at the Born Free Foundation and holds the post of Bill Travers Fellow for Wildlife Conservation at the University of Oxford. Claudio is the Chair of the IUCN Canid Specialist Group. He supervises other conservation projects worldwide, including the Satpura Landscape Tiger Programme in central India and the Transfrontier Conservation of Andean Cats project in South America. Claudio is a passionate conservation biologist actively committed to mitigating wildlife-human conflict through hands-on initiatives – the Ethiopian Wolf Conservation Programme is a prime example of this.
Claudio is a dynamic and hands-on conservation biologist actively committed to mitigating wildlife-human conflict. He is an engaging and informative host. His enthusiasm and passion for the Ethiopian wolf is infectious and awe-inspiring. What Claudio has achieved and his dedication and hard work in helping the long-term survival of the species is truly commendable. He is a unique individual and it is a real privilege to travel with him.
Trip organization – Liz Drake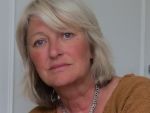 This trip is organised and coordinated by Liz Drake from Spencer Scott Travel. She will travel with you as your escort, taking personal care of you and helping to make sure you are as comfortable as possible. She will be supported by the camp staff and EWCP team. She and Prof Claudio Sillero have worked together since 2004 on special wildlife trip to India, Brazil and Ethiopia.
Camping details
Camps are located alongside EWCP's research huts
We travel with our own chef and mess staff. Meals are freshly prepared in camp and served inside the research huts next to the wood-burner
High quality modern expedition double and single tents (single tents can be pitched under thatched roofs)
Sleeping mattresses included
Mobile eco-toilets on sharing basis
Bucket shower with hot water
Personal equipment recommended
Waterproof Goretex trousers and jacket
Down jacket
4-season sleeping bag
Lightweight Goretex hiking boots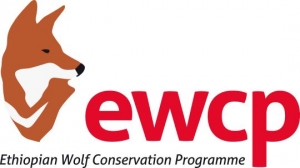 EWCP's sponsors include: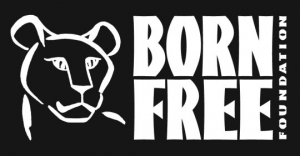 Eco-tourism at its best
This is a special fund-raising safari for the Ethiopian Wolf Conservation Programme. Your participation will financially support the sustainable conservation of Ethiopian wolves. It is also the only wolf watching trip that is hosted by EWCP's Director Prof Claudio Sillero.
Wolf Encounters
Prof. Claudio Sillero will share with you many of the secrets of the remote and wild Ethiopian Highlands. He will take you to den sites rarely visited by anyone other than himself and his wolf monitors. He will explain the unique social behaviour of the Ethiopian wolf and the data on the various packs in the Bale Mountains. Prof Claudio Sillero will also talk about the challenges EWCP faces and the on-going work needed to be done.
Wolf Watching at its best
We shall have 4×4 vehicles with us throughout, but to reach remote dens and to observe wolves foraging and social behaviour at a time when many packs will be looking after their pups, it is best to head out on foot or on horseback. Previous riding experience is not necessary as we use sturdy and sure-footed mountain ponies.  We will be driving to both wolf watching locations in the Bale Mountains but there is an option to traverse the Bale Mountains on horseback for those wishing a wilderness adventure.
The Ethiopian Wolf Conservation Programme protects Ethiopian wolves and their Afro-alpine habitats. It's Director is Prof. Claudio Sillero – a leading conservation biologist.
For more information on Ethiopian Wolf Conservation:
http://www.ethiopianwolf.org
http://wildlifeconservationnetwork.org/wildlife/ethiopianwolf.html
http://www.canids.org/wolfsg.htm
The Bale Mountains (2,500 – 4,377m)
Thr Bale Mountain range is spectacular, wild and varied with lava flows, dramatic granite outcrops, Afroalpine moorlands, Afro-montane forests, escarpments and high alpine plateau. The Bale Mountains are the largest mountain plateau in Africa ("the roof of Africa"). It is a vast wilderness area with no tracks and a pristine but fragile environment. Only a few Oromo families can be found living in isolation up on the plateau. The Bale Mountains are best visited during the dry season from November – February when the days are normally clear and warm and nights can be frosty. On the Sanetti Plateau sleet and snow is possible. Temperature will fall with increasing altitude and at night and could vary between +26C and –15C. At this time of year the Helichrysum, everlasting flowers of the Afroalpine area and the Hagenia and Hypericum trees are in flower, the wolves have their pups and so there is usually lots of wolf social behaviour to observe around the dens.
List of Endemic Species in the Bale Mountains
Mammals species include:
Endemic birds include:

Mountain Nyala




Starck's Hare




Ethiopian wolf




Bale monkey




Giant Molerat




Lovat's mouse




Nikolaus'  mouse




Mahomet's mouse




White-footed rat




White-tailed rat




Grey-tailed rat




Blick's grass rat




Shrews




Bats

Wattled ibis




Blue-winged goose




Rouget's Rail




Spot-breasted plover




White-collared pigeon




Yellow-fronted parrot




Black-winged lovebirds




Banded barbet




Golden-backed woodpecker




Abyssinian longclaw




White-winged cliff-chat




Abyssinian catbird




White-backed black tit




Black-headed forest oriole




Thick-billed raven




Black-headed siskin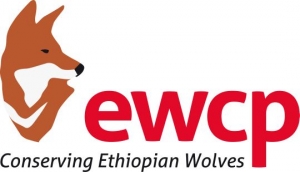 Images courtesy of A L Harrington, Nancy Gibson, Prof. Claudio Sillero & Liz Drake.
Wildlife & photographic hosts
Other Trips
Past Trips

What the experts & clients say
""I wanted to say thank you so much for everything.  It was the most wonderful holiday and the memories of which will stay with me a lifetime.  It was clear to me that a lot of  work went on behind the scenes by both yourself [Liz Drake and Spencer Scott Travel], and Simon [King]  to make this holiday the very very best one could wish for and so very special so thank you both so very very much."  "
"I have had the good fortune to work with Liz Drake at Spencer Scott Travel taking small groups on safari to East Africa and India. All aspects of the journey are handled in a most personal, thorough and sensitive way, and all the arrangements are organised with admirable attention to detail. I have always boarded the plane from London knowing we were all going to have the holiday of a lifetime."
""Ken was so kind, helpful and enormously interesting to be with. I know I have gained a great deal from the experience of some of his incredible wisdom and insight and having the privilege of working alongside such a great artist""