Brown Bears & Golden Eagles with Stephen Mills MA (Oxon)
29th May - 1st June 2016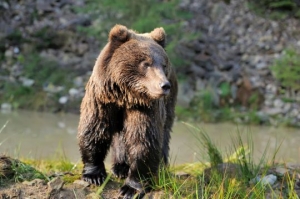 Prime Brown Bear watching habitat in a remote and wild part of NE Finland
Observe Brown Bears for 5 hours each evening from hides
Search for Golden and White-tailed eagles
Explore the wilderness for Arctic wildlife including wolves, wolverines and lynx
Stay in a traditional klubi lodge and enjoy Finnish home cooking
Experience a Finnish 'smoke' sauna 
Hosted by professional naturalist Stephen Mills
Trip Summary
29 May     Late morning depart London Heathrow. Mid-evening arrive Kuusamo. Transfer to your traditional klubi lodge. This wooden lodge is far from any other habitation. There are just 8 ensuite rooms. It is run by two sisters whose warm hospitality and wonderful home cooking awaits you.

After supper, head out to the hide for your first sightings of Brown Bears (10 minute drive plus 10 minute walk). The hide is near the Russian border where guns are not permitted, to the benefit of the bear. The hide over looks a swamp where the Bears frequent.  Return to the lodge for a good nights sleep.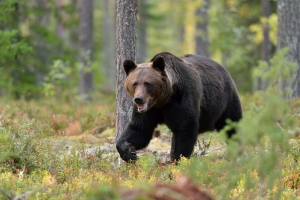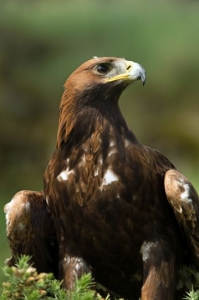 30 May    With the help of a local guide,  Stephen Mills will help you explore this habitat of lowland Boreal moist forest, swamp and lakes. Golden and White-tailed Eagles are nesting at this time of year and can be observed from a distance. Other species include Broad-billed and Wood Sandpiper, Little Bunting, Siberian Tit, Brambling and Tengmalm's, Hawkand Eagle Owl and Black Grouse.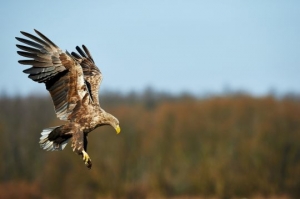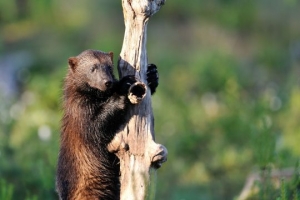 Mammals to search for include wolverines, elk, red foxes and there is a good chance of seeing wolves and lynx.  The area is also home to Otter, Pine Marten, European Badger, Short-tailed Weasel and the Red Squirrel. Late afternoon we return to the lodge to try the famous 'smoke' sauna.  Bear watching is from the hide, 7pm – midnight.  There is almost 24 hours of daylight at this time of year. All meals are at the wilderness lodge.
31 May      Another full day exploring the diverse wildlife and bird life in this remote and wild area followed by another evening in the hide observing Bears. All meals are at the lodge.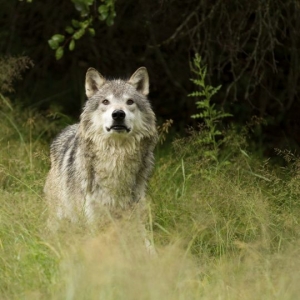 1 June       Final morning to observe nesting Golden Eagles before heading back to the airport. Depart Kuusamo early afternoon. Arrive London Heathrow early evening.
Number of guests: 4 – 6
Price per person : £1,850.00
Single supplement : £50.00
Price includes: flights, 3 nights ensuite lodge accommodation, bear-watching permits,  smoke sauna, local guide and transport, private professional naturalist
Private Professional Naturalist – Stephen Mills MA (Oxon) MFA IAWF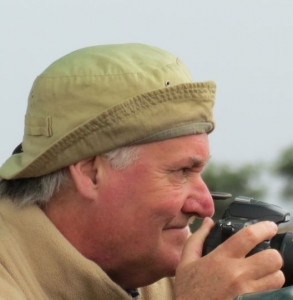 Stephen Mills has observed and written about the fragile Scandinavian and Arctic habitat for over 40 years. He is a highly respected professional naturalist, wildlife writer and campaigner, producer and cameraman. He has made over 35 films for TV including Wolf Saga which helped change the laws in Sweden and Norway, and has worked on influential programmes including The Private Life of Plants, Land of the Tiger and Rhino Journey.  More recently he has spent 10 days studying Brown Bears in Sweden and 10 days ringing Great Grey Owls in Norway. Stephen is a highly engaging and entertaining host. His breadth and depth of wildlife knowledge and years of experience in the field is impressive and helps transform the ordinary into the extraordinary. He loves to share his knowledge with those who travel with him and his enthusiasm and excitement of all creatures great and small that is infectious.
Wildlife & photographic hosts
Other Trips
Past Trips
What the experts & clients say
"I have had the good fortune to work with Liz Drake at Spencer Scott Travel taking small groups on safari to East Africa and India. All aspects of the journey are handled in a most personal, thorough and sensitive way, and all the arrangements are organised with admirable attention to detail. I have always boarded the plane from London knowing we were all going to have the holiday of a lifetime."
"I've done lots of trips tour guiding for Spencer Scott Travel (Cuba, Peru, South Africa, Botswana, Uganda) and they have all been of the highest order, well planned, great itineraries, excellent support and clients always totally satisfied. They are a total pleasure to work for and I have loads of great memories to treasure as a result. Check them out if you want something special."
""Just wanted to drop you a quick line to say how very much I enjoyed painting with Pete in Havana.  I loved it all, the City, the painting, the company, the Mojito's and the food, and it was great to have Jacqueline there organising us all. Many thanks and I hope to take part again next year.""