Jaguar and Maned Wolf Conservation Safari
22nd July - 5th August 2015

Wild Brazil is exotic, exciting and exceptional with Jaguars, Maned Wolves, Giant Otters, Capybara.............

This first ever jaguar and Maned wolf trip is hosted by Prof Claudio Sillero, spends a week with the Oncafari Project which is habituating jaguars in the southern Pantanal  and 3 days with Rogério Cunha de Paula, a biologist who coordinates the project "Management of the maned wolf (Chrysocyon brachyurus)" in the National Park of Serra da Canastra.  For the 6 – 8 guests this will be the most enlightening and extraordinary conservation safari in South America.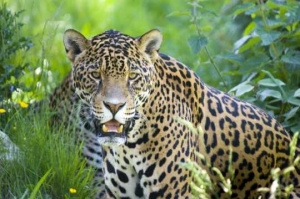 Jaguars
Brazil is exotic and exciting but it's wildlife is truly exceptional. The Pantanal has an outstanding natural biodiversity – like The Amazon but with its wide open rivers it is the best natural gallery for wildlife viewing in South America. The rivers and channels are home to Giant otters and a phenomenal birdlife and there is a very good chance of seeing jaguars – the biggest cat of the Big Cats. Seeing your first jaguar is like seeing your first tiger.  These magnificent wild creatures take your breath away.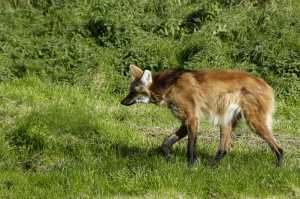 Maned Wolves
Brazil has another top predator, that few visitors have an opportunity to observe. Its woodland savanna known as Cerrado is home to the rare and little known Maned Wolf – a must to see, for all canid fans. The Maned wolf is the largest canid of South America, resembling a large fox with a beautiful dark bushy mane. Maned wolves are shy and elusive. The best place to see them in wild is in the Serra da Canastra National Park. 
Almost guaranteed sightings can be had at Sanctuario de Caraça where the monks feed some habituated wolves every night.
The Onçafari Project
This is a conservation initiative that aims to promote ecotourism, especially wildlife watching, in the Pantanal (Brazil) by habituating Jaguars in order for people to witness the behavior of these animals, from a vehicle, while on safari.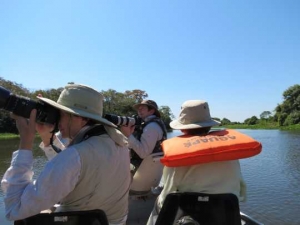 The habituation project is currently being carried out at Caiman Ecológical Refúge in the southern Pantanal. With more than 95% of the Brazilian Pantanal being privately owned, ecotourism has huge conservation potential as it could serve as a significant source of additional revenue for landowners and the local communities.
The Jaguar habituation process involves gradually increasing the tolerance of these animals to the presence of vehicles, with people on board, through techniques that prioritize respect for the jaguar and nature. The habituation programme is being monitored by CENAP, the carnivore research and conservation centre of the Brazilian Ministry of Environment.  Rogério Cunha de Paula is one it's Director's.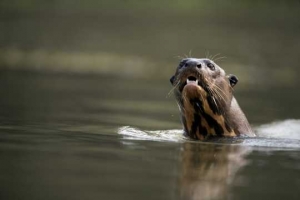 Your Conservation Biologist Hosts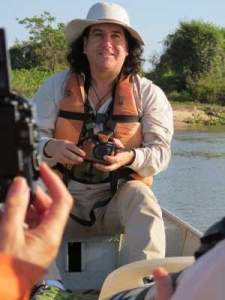 Prof Claudio Sillero is Head of Conservation at Born Free Foundation, is Chair of the IUCN Canid Specialist Group and is Deputy Director at the Wildlife Conservation Research Unit, Department of Zoology, Oxford University. In 2009 Claudio started a pilot project to reduce livestock losses to predation and ranchers' resentment of jaguars in NW Argentina, which is on-going and supported by Administración de Parques Nacionales (APN), the Jujuy government, Born Free and Panthera.
Find out more about Professor Claudio Sillero
Rogério Cunha de Paula is a biologist who has been working with carnivores since 1995. He has extensive knowledge and experience in captive and wildlife management practices. Currently he coordinates the project "Management of the maned wolf (Chrysocyon brachyurus)" conducted in the National Park of Serra da Canastra. He is also an Environmental Analyst in the Chico Mendes Institute for Biodiversity Conservation, and works in the National Research Centre for the Conservation of Natural Predators – CENAP / ICMBio on issues related to conflicts between predators and humans, where he coordinates the Network for Attending Cases with Wild Carnivores and Predation and the Georeferenced Database of CENAP. He also oversees the jaguar habituation Oncafari Project in the southern Pantanal.  Rogério will be with you in Serra da Canastra looking for Maned wolves and explain about his work here.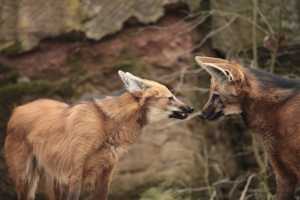 Liz Drake is Director of the programme and will accompany you on this special conservation safari making sure everything runs smoothly and taking care of your general welfare.
Jaguar & Maned Wolf Conservation Safari
22 July             Arrive Sao Paulo.  Relax in the hotel. 
23 July              Morning flight to Campo Grande.
Transfer to the Refúgio Ecológica Caiman
24, 25, 26, 27, 28 & 29 July            
Six days & nights tracking jaguars and observing other wildlife with Prof. Claudio Sillero and the Onçafari Jaguar Project team.
30 July              Afternoon fly Campo Grande to Belo Horizonte via Sao Paulo.
Overnight in a hotel. 
31 July              Drive to Serra da Canastra National Park
Pousada Chapados da Canastra.
1, 2 & 3 August 
Three days looking for Maned wolves with Prof. Claudio Sillero and Rogério Cunha de Paula
4 August           Drive to Sanctuario de Caraça.
Overnight at the monastery and watch the monks feed some habituated Maned Wolves.
5 August          Afternoon fly to Sao Paulo.  Depart Sao Paulo.
* Please note that the Refúge Ecológica Caiman is a top end luxury lodge and the only place where the habitutaed jaguar project can be accessed from. 
* July – October is the dry season in The Pantanal and the best time of year for observing wildlife.
Number of guests: 6 – 8
Price per person excluding international flights : £9,995.00 / US$16,000.00
Single supplement:: £750.00 / US$1,200.00
Flights from the UK : £815.00 subject to availability
Wildlife & photographic hosts
Other Trips
Past Trips

What the experts & clients say
""Ken was so kind, helpful and enormously interesting to be with. I know I have gained a great deal from the experience of some of his incredible wisdom and insight and having the privilege of working alongside such a great artist""
"I have had the good fortune to work with Liz Drake at Spencer Scott Travel taking small groups on safari to East Africa and India. All aspects of the journey are handled in a most personal, thorough and sensitive way, and all the arrangements are organised with admirable attention to detail. I have always boarded the plane from London knowing we were all going to have the holiday of a lifetime."
"" Thank you for organising the extra flights and accommodation etc... The trip was a success for me. Eileen was the most thoughtful and hard working attendant/guide - she tended to our every needs - nothing was too much bother to her. Lachlan Goudie was such a gentleman. He was enthusiastic, kind and so very generous of advice and inspiration. He cheered us up and gave us hope when we were struggling with our work. We all loved him and are in awe of his beautiful water colours and gouache paintings.  Thank you for everything.""