Serengeti Wildebeest Migration with Stephen Mills
1st - 10th March 2011


One of the most impressive wildlife spectacles on the planet is thousands of wildebeest migrating across the plains of the Serengeti. This attracts large numbers of 'big cats' and other predators. Springtime, when the females have their calves, offers best chance in the whole year to watch predator activity. The African wild dog survives in significant numbers on the Serengeti Plains and it is an excellent place for leopards. The Ngorongoro Crater is a natural amphitheatre, which provides a constant supply of water and food for its 30,000 resident mammals, making it one of the highest density game areas in the world. The crater provides the best opportunity of seeing all of the 'big five' (lion, leopard, rhino, elephant and buffalo) in one day and it is one of the few remaining places in Africa where black rhino can be seen.

"I am really excited about returning to Tanzania in the early spring to watch the calving of the wildebeest in the Serengeti and I am delighted to invite you to join me.
Every year, in early spring, almost the entire wildebeest population – some 1.3 million animals – gathers on the short grass plains in the south of the park around Lake Ndutu. They have mated 8½ months earlier, just before departing from these same plains at the end of the long rains – usually in late May and June. In February and March the females are ready to drop their calves – all of them in a 3-4 week period. The tiny calves are extremely vulnerable to predators in their first days of life and this is the best chance in the whole year to watch lions, hyenas, and cheetahs and, to a lesser extent, leopards and jackals in action. In fact, there are so many calves that the predators glut themselves. By producing all the calves at the same time, the wildebeest actually ensure that most will survive this initial period but, for the observer, it provides perhaps the most exciting spectacle in all Africa.
I will work in my usual way, interpreting the action during the day and giving a few impromptu talks in the evenings. We'll be well looked after by Spencer Scott's travel director, as well as by our own excellent local driver guides."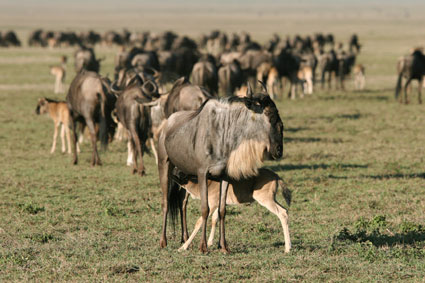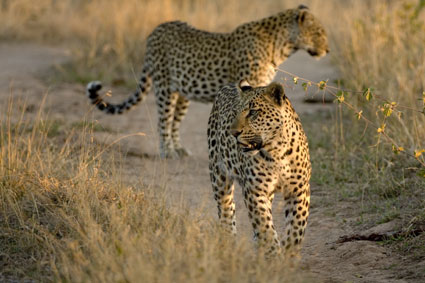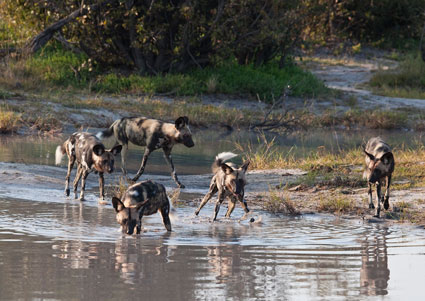 STEPHEN MILLS is a knowledgeable naturalist, acclaimed wildlife film-maker and author. He is an animal behaviour expert and has a broad understanding of conservation issues. His work focuses on endangered species. As a writer, producer and cameraman, Stephen has made 35 films for TV, including, In the Tracks of the Rhino, Man-Eater: To Be or Not To Be and contributed to the series The Land of the Tiger, Life of Plants and Winners and Losers. He is author of the BBC book 'Tiger' and wrote the BBC film Tiger Crisis, which helped to bring to international attention the rise in poaching for trade in tiger parts. Stephen is a regular contributor to articles in BBC Wildlife. He is an excellent communicator and exceptional wildlife host who will spend time helping you observe animals and interpret their behaviour so you have the opportunity to savour those intimate moments. All species are of interest to him and he is an enthusiastic birder. Stephen is passionate about the Serengeti & Ngorongoro Crater because of the wealth of species and because they offer the rare chance to see wild dogs, leopards and black rhino.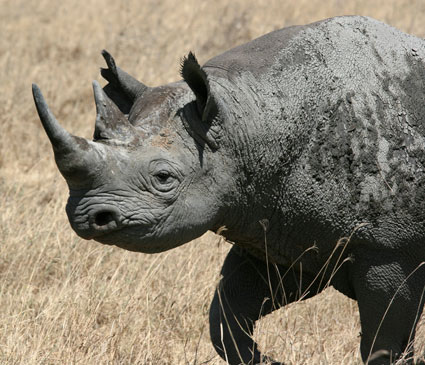 | | |
| --- | --- |
| 1 March | Fly London – Arusha |
| 2 March | Ngorongoro Crater |
| 3 March | Ngorongoro Crater & Ndutu |
| 4, 5, 6 March | Ndutu |
| 7, 8 March | Serengeti National Park |
| 9 March | Fly to Arusha and on to London |
| 10 March | Arrive London |
Price per person: £4,995.00
Single room supplement: £ 300.00
Number of guests : 8 – 10 persons
Price includes:
Scheduled flights on KLM Royal Dutch Airlines via Amsterdam
Internal flight from Serengeti – Arusha
1 night in Arusha (Kilimanjaro)
1 nights Ngorongoro Sopa Lodge
4 nights Ndutu Safari Lodge
2 nights Serengeti Serena Lodge
All meals except dinner on the first and last evening
4WD vehicles and local safari guides
Park entrance fees
Wildlife host from the UK
Spencer Scott Travel escort
Wildlife & photographic hosts
Other Trips
Past Trips
What the experts & clients say
"I love working with Spencer Scott because I can be confident that, wherever we go, the Company will have secured the best available accommodation, services and back-up. This frees me to concentrate on what I enjoy most, which is finding really special wildlife experiences to share with our clients"
"" Thank you for organising the extra flights and accommodation etc... The trip was a success for me. Eileen was the most thoughtful and hard working attendant/guide - she tended to our every needs - nothing was too much bother to her. Lachlan Goudie was such a gentleman. He was enthusiastic, kind and so very generous of advice and inspiration. He cheered us up and gave us hope when we were struggling with our work. We all loved him and are in awe of his beautiful water colours and gouache paintings.  Thank you for everything.""
""Ken was so kind, helpful and enormously interesting to be with. I know I have gained a great deal from the experience of some of his incredible wisdom and insight and having the privilege of working alongside such a great artist""