Lion Conservation Safari in Kenya
20th June - 2nd July 2018

 You can help conserve lions…….
Join this first-ever & exclusive
lion conservation safari that financially supports the on-going work of
Ewaso Lions  in Samburu & Westgate, Kenya 

♦ ♦ ♦ 
Experience lion conservation first-hand with the Ewaso Lions team in Samburu & Westgate including founder Shivani Bhalla
Engage with community-based conservation
Meet Samburu Warriors and Mama Simbas who actively work to protecting lions in their habitat
Spend time at an innovative Lion Kids Camp for herders
Walk for Ewaso Lions on a special sponsored bush walk
Sponsor your own lion
Stay in a luxury private mobile-tented camp close to Ewaso Lions HQ
Extend your safari to observe big cats in the Masai Mara with Jackson Looseyia of Big Cat Diary fame
Stay in a wonderful secluded camp over looking the Mara River
Intimate safari for 4 – 8 guests
Ewaso Lions is an award-winning conservation organisation putting local people at the centre of lion conservation. They are partners of the Born Free Foundation and Wildlife Conservation Network and winner of the Whitley Award 2014.
Sample Safari itinerary
Day 1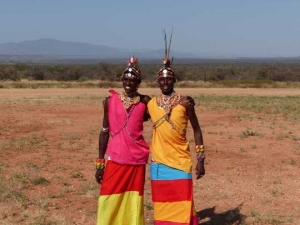 Fly from Nairobi to Samburu. Meet your Samburu guides Daudi and Lolo, who are from the local Westgate Community. Settle into your luxury en-suite tent on the banks of the Ewaso River. Our mobile camp, surrounded by nature, is exclusive to us, immersing you straight away in to genuine bush living. After a refreshing hot shower meet Shivani the founder and Executive Director of Ewaso Lions and Jeneria, the Field Operations and Community Manager and enjoy an al fresco lunch in camp.
Late afternoon head out for your wildlife safari in the Westgate area. Although outside the protected area of the Samburu Reserve,  it has the same ecosystem and so you will be looking for 'northern' specialities including Grevy's zebra, reticulated giraffe, Beisa oryx and Somali ostrich,  as well as lion, cheetah, leopard, elephant and buffalo. If you are lucky you might catch a glimpse of aardwolf.   The bird life is superb with over 380 species including African fish eagles, kingfishers, the endangered lesser kestrel and Taita falcon. The day finishes watching the sun disappear on the horizon and then it's time to head back to camp for drinks around the camp fire and a delicious supper.
Day 2
Today is a full day wildlife watching in the Samburu Reserve. Return to camp early evening with time to freshen up before dinner.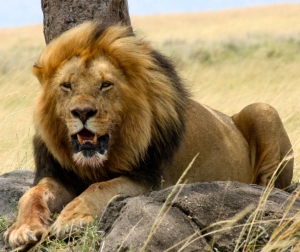 Day 3
Today is about the core essence of Ewaso Lions – putting people at the heart of lion conservation.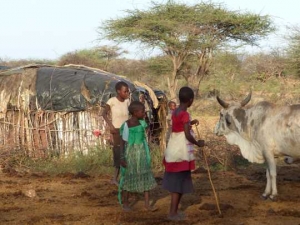 This morning there will be a bush walk along the river close to camp or a short game drive followed by a visit to Daudi's home village. The Samburu, like the Maasai, are nomadic herders and live in traditional dung and mud huts within a boma-enclosure. Their lives have changed little and each village has a chief and their wealth depends on the number of cattle, camels, sheep and goats they have.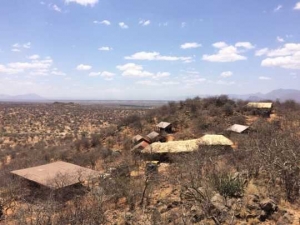 Later in the morning visit Ewaso Lions HQ. This is a simple base camp where Shivani and her small team of dedicated lion conservators live. Ewaso Lions has a comprehensive approach to protecting lions and Shivani and Jeneria will explain how they conduct their field research, monitor lions and work with the local Samburu people. We'll take our own picnic lunch to have at the camp and then in the afternoon Shivani will take us to see the closing ceremony of an Ewaso Lions Kids Camp.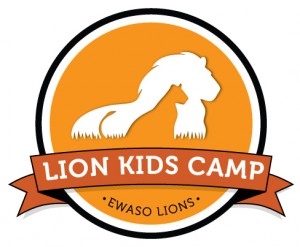 The Kids Camp is just one of the initiatives Ewaso Lions runs for children and young herders from the local communities. As the emerging generation these multi-day 'schools' play a vital role in educating and introducing the kids to the concept of wildlife conservation, how to mitigate conflict between their villages and lions and the need to protect lion populations. Ewaso Lions currently runs about 10 schools per year hoping to inspire the next generation of wildlife leaders. They are both fun and informative and something the kids absolutely love. It is quite an emotional experience to watch how the kids embrace a new and positive 'lion culture' in such a short period of time. Return the camp for dinner.
Day 4
The next two days introduces you to a truly ground-breaking initiative that is making a huge difference to the survival of lions that live outside the protected areas of reserves.
After your early morning game you'll visit a warrior school to witness first-hand the educating process.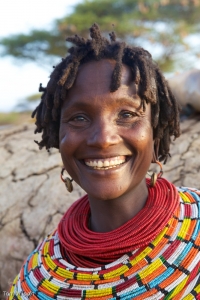 At weekends Ewaso Lions have been granted the use of local community schools and on Saturdays they run a Mama Simbas school. The women in the local communities are often overlooked and marginalised, so these Sunday schools provide a valuable programme that educates and empowers Samburu women. You'll see first-hand the Mama Simbas being taught new skills and crafts that can help them earn a living.voluntary camp.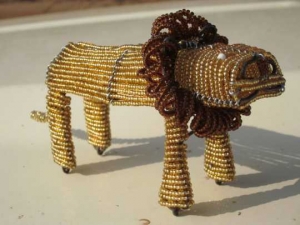 Day 5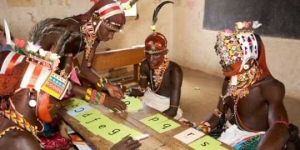 After an early morning game drive it's back to school. On Sunday's Ewaso Lions utilises the school facility to run a voluntary Warrior's school. After circumcision young Samburu men become 'Warriors' and leave their villages to become men. They graze their cattle further afield and protect their cattle by killing lions. The 'Warrior school' challenges this Samburu tradition and helps transform macho lion-killers into lion conservators. Ewaso Lions have successfully created a peer-to-peer network of Samburu warriors who now serve as wildlife ambassadors and first responders to lion conflict.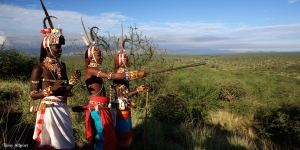 You can spend as much time as you wish with the Samburu warriors before heading back to camp for a relaxing lunch. This afternoon enjoy another game drive or bush walk. Dinner in camp.
Day 6
Today is your chance to make a difference to the on-going work of Ewaso Loins by joining the whole team on a sponsored bush walk/run around their HQ's.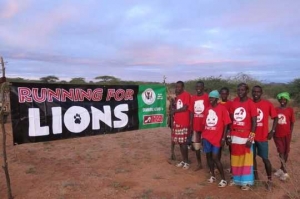 You can choose to walk or run 10km, 5km or 2km with the Ewaso Lions team or sponsor a member of the team and be marshal along the route. We'll be doing this early in the morning before the sun gets too hot and we'll finish with a bush breakfast for everyone.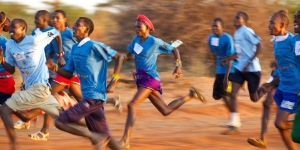 The rest of the day will be spent wildlife watching and finishes with a special farewell dinner.
Day 7
It's time to bid farewell to Shivani and her wonderful team, the lovely Daudi and Lolo, and all the camp staff. It will be an emotional departure as the last 6 days will have been above and beyond anything you have ever experienced. Never will have had such an intimate experience with the local Samburu people nor experienced such committed and dedicated conservation biology.
This morning you'll fly directly from Samburu to either the Masai Mara or back to Nairobi for your onward travel arrangements.
For those continuing on to The Masai Mara for a Big Cat Safari with Jackson Looseyia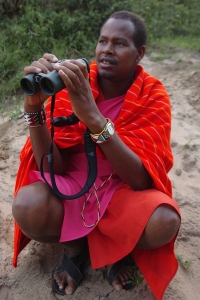 Jackson Looseyia's warm welcome and intimate knowledge of the Big Cats on his patch of Kenya will quickly transport to life in The Mara. They'll be a game drive straight from the airstrip to see if any of the Marsh pride of lions can be found. Jackson Looseyia is a Maasai who has been monitoring lions, cheetahs and leopards on the plains of The Mara all his adult life. He knows their daily routine and genealogy, and there is no better guide than Jackson in The Mara. He is a charming a charismatic gentleman and was one of the co-presenters of the famed BBC series 'Big Cat Diary'.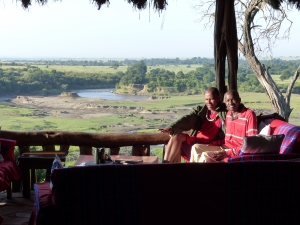 Our camp is one of the best kept secrets in The Mara and the only camp in the whole of Kenya that is solely owned and managed by Maasai. This intimate and unique camp has just six tents under thatched roofs located  in  beautiful old olive grove. The dawn chorus is magical. Settle in to your en suite tent and freshen up with a hot shower, before lunch with Dominic the camp manager and Jackson. The large mess area is open-sided mess and has the most fabulous panoramic view of The Mara. Perched on a hill it overlooks a sweeping bend of the Mara River and a salt lick frequented by herds of giraffe, elephant and buffalo. In the afternoon head out on to plains to enjoy some of the most spectacular wildlife viewing in the world.
Days 8, 9, 10 & 11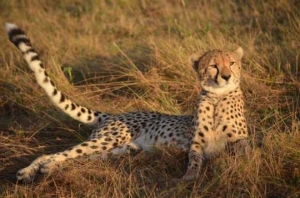 Four full days of game drives in The Mara and Mara Triangle. Expect the unexpected with lots of surprises and magical Mara moments. The Mara/Serengeti ecosystem never fails to deliver the finest wildlife encounters and experiences on earth. Jackson will seek out the best action on the plains and make sure you spend quality time sitting, observing and understanding the wildlife behaviour as it unfolds before you. He will endeavour to spend days following particular big cats as well as observing all the wildlife and bird life that the Mara ecosystem supports. You can expect to see herds zebra, wildebeest, Thomson's and Grant's gazelle, topi, eland, impala, giraffe, elephant, spotted hyena, jackal, bat-eared foxes, mongoose and even possibly black rhino. There are large numbers of hippo and crocodile in the river. Jackson will also help you get the best images possible and better understand your camera. Jackson is a very competent photographer. He is self-taught and can explain the workings of your camera in a very straight forward and practical manner.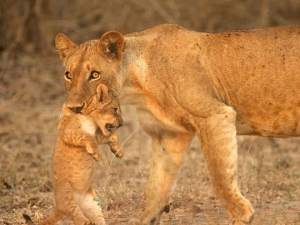 Final morning game drive before it's time to say farewell to Jackson and his fabulous world. Fly by private charter back to Nairobi for your on-ward flights and travel arrangements.
Ewaso Lion's donors include: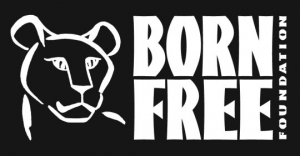 Wildlife & photographic hosts
Other Trips
Past Trips

What the experts & clients say
"I've done lots of trips tour guiding for Spencer Scott Travel (Cuba, Peru, South Africa, Botswana, Uganda) and they have all been of the highest order, well planned, great itineraries, excellent support and clients always totally satisfied. They are a total pleasure to work for and I have loads of great memories to treasure as a result. Check them out if you want something special."
""Ken was so kind, helpful and enormously interesting to be with. I know I have gained a great deal from the experience of some of his incredible wisdom and insight and having the privilege of working alongside such a great artist""
"I love working with Spencer Scott because I can be confident that, wherever we go, the Company will have secured the best available accommodation, services and back-up. This frees me to concentrate on what I enjoy most, which is finding really special wildlife experiences to share with our clients"