Lion Conservation Safari in Kenya
19th - 22nd October 2018

 You can help conserve lions…….
Join this first-ever & exclusive
lion conservation safari that financially supports the on-going work of
Ewaso Lions  in Samburu & Westgate, Kenya 

♦ ♦ ♦ 
Experience lion conservation first-hand with the Ewaso Lions team in Samburu & Westgate including founder Shivani Bhalla
Engage with community-based conservation
Meet Samburu Warriors and Mama Simbas who actively work to protecting lions in their habitat
Stay in a private mobile-tented camp close to Ewaso Lions HQ
Intimate safari for 4 – 8 guests
Combine with our 7 day safari in the Masai Mara with Jackson Looseyia of Big Cat Diary fame  11 – 18 October 2017
Ewaso Lions is an award-winning conservation organisation putting local people at the centre of lion conservation. They are partners of the Born Free Foundation and Wildlife Conservation Network and winner of the Whitley Award 2014.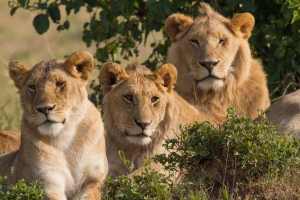 Sample Safari itinerary
Day 1  Ewaso Loins welcome and visit to a Samburu village
Fly from Nairobi to Samburu.  Drive to our private mobile camp which will have been set up in Westgate, close to Ewaso Lions HQ and the Ewaso River. Surrounded by nature this is wild camping in style.  Shivani the founder and Executive Director of Ewaso Lions and Jeneria, the Field Operations and Community Manager will join you for lunch in the camp.
This afternoon visit one of the Samburu villages that Ewaso Lions works closely with. The Samburu, like the Maasai, are nomadic herders and live in traditional dung and mud huts within a boma-enclosure. Their lives have changed little and each village has a chief and their wealth depends on the number of cattle, camels, sheep and goats they have. Hopefully you'll see the younger herder girls returning from a day out in the bush with their goats, sheep and cattle.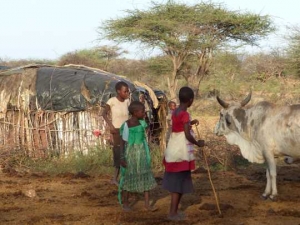 Return to camp for sundowners around the camp fire and dinner.
Day 2   Ewaso Lions HQ & Mama Simba's School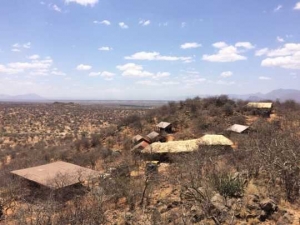 This morning visit Ewaso Lions HQ. This is a simple base camp where Shivani and her small team of dedicated lion conservators live. Ewaso Lions has a comprehensive approach to protecting lions and Shivani and Jeneria will explain how they conduct their field research, monitor lions and work with the local Samburu people.
Later visit a Mama Simbas school to witness first-hand the educating process.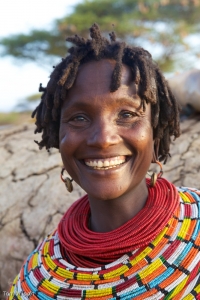 At weekends Ewaso Lions have been granted the use of local community schools and on Saturdays they run a Mama Simbas school. The women in the local communities are often overlooked and marginalised, so these Sunday schools provide a valuable programme that educates and empowers Samburu women. You'll see first-hand the Mama Simbas being taught new skills and crafts that can help them earn a living.  Return to camp for dinner.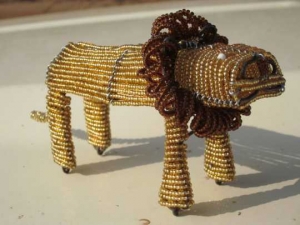 Day 3  Warrior's School and bush walk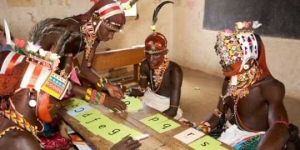 On Sunday's Ewaso Lions utilises the school facility to run a voluntary Warrior's school – this is a truly ground-breaking initiative that is making a huge difference to the survival of lions that live outside the protected areas of reserves. After circumcision young Samburu men become 'Warriors' and leave their villages to become men. They graze their cattle further afield and protect their cattle by killing lions. The 'Warrior school' challenges this Samburu tradition and helps transform macho lion-killers into lion conservators. Ewaso Lions have successfully created a peer-to-peer network of Samburu warriors who now serve as wildlife ambassadors and first responders to lion conflict.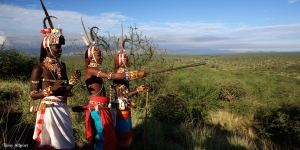 You can spend as much time as you wish with the Samburu warriors before heading back to camp for a relaxing lunch. This afternoon enjoy bush walk in the Westgate area. Although outside the protected area of the Samburu Reserve, it has the same ecosystem and so you will be looking for 'northern' specialities including Grevy's zebra, reticulated giraffe, Beisa oryx and Somali ostrich,  as well as lion, cheetah, leopard, elephant and buffalo. If you are lucky you might catch a glimpse of aardwolf.   The bird life is superb with over 380 species including African fish eagles, kingfishers, the endangered lesser kestrel and Taita falcon.
Farewell bush dinner with Shivani and her team.
Day 4  Departure
Fly back to Nairobi for your connecting flights home.
Ewaso Lion's donors include: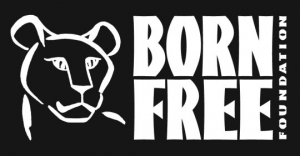 Wildlife & photographic hosts
Other Trips
Past Trips

What the experts & clients say
""I want to let you know that the workshop with Ken Howard in Santorini was simply the best workshop I have ever attended.  I was deeply inspired and impressed by Ken.  The group was a pleasure.  I hope this workshop will be repeated again."  "
""Our group is led by Professor Claudio Sillero....his decades of experience in this region and his hardy colleagues, guarantee sightings of wolves  They do not disappoint." "Next we climb up and across the Sanetti Plateau through unmatched beauty in every direction.  Small klipspringer, antelopes and hyrax, ( a pint-sized relative of the elephant), dot the hillsides.  our camp site is magnificent!  It is surrounded by towering basalt formations the locals call 'the soldiers.'  ....Can any place be more perfect?" "Our successful adventure is coming to a close, but we have been fortunate to site 30 wolves in 11 different packs, which equates to 10% of all the wolves living in the Bale Mountains National Park." "
""I wanted to say thank you so much for everything.  It was the most wonderful holiday and the memories of which will stay with me a lifetime.  It was clear to me that a lot of  work went on behind the scenes by both yourself [Liz Drake and Spencer Scott Travel], and Simon [King]  to make this holiday the very very best one could wish for and so very special so thank you both so very very much."  "