Northern Serengeti Wildlife with Stephen Mills MA(Oxon) MFA IAWF
11th - 19th September 2019

This is a fantastic opportunity to join a small private safari visiting the remote northern Serengeti at a time when the wildebeest migration is normally in the area and to be accompanied by your own expert naturalist.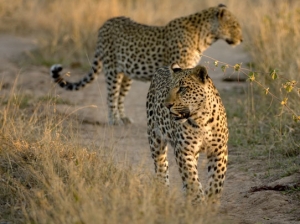 'The Serengeti is the largest intact ecosystem left on earth. Its true boundaries are defined not by lines on maps but by the seasonal movement of millions of wildebeest, zebras and gazelles. They circle the great grass plains and thorn thickets East of Lake Victoria, following the rain and feeding on the succession of plants it nourishes. Nowhere else can you observe in such tranquillity the daily activities of such a variety and number of mammals – predators and prey. So many animals, so much behaviour to interpret: this is why, of all the wonderful places in the world where I've been privileged to work, the Serengeti remains my favourite'. Stephen Mills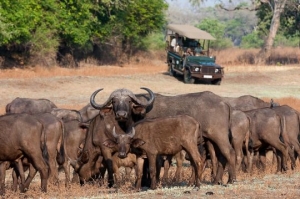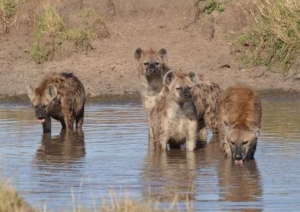 Stephen Mills MA (Oxon) MFA IAWF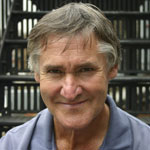 Stephen has observed and written about fragile wildlife habitats for over 40 years. He is a highly respected professional naturalist, wildlife writer and researcher, producer and cameraman. He has made over 35 films for TV including Wolf Saga, which helped change the laws in Sweden and Norway, and has worked on influential programmes including The Private Life of Plants, Land of the Tiger and Rhino Journey.  Stephen is a highly engaging and entertaining host. His breadth and depth of wildlife knowledge and years of experience in the field is impressive and will make your safari experience extraordinary. He loves to share his knowledge with those who travel with him and his enthusiasm and excitement of all creatures great and small that is infectious.
Your bush camp
You'll stay on the banks of The Mara River in an eco-friendly luxury bush camp that is the first in the East Africa to have electric vehicles, which will be perfect for observing wildlife up close.
Safari summary
11 September  
Day time flight to Kilimanjaro. Overnight.
12 September   
After breakfast take the local safari flight from Arusha to the northern Serengeti. hours. Meet your local safari guides and enjoy your first game drive enroute to our luxury bush camp
Your luxury bush camp is on a private concession in The Serengeti National Park. It is located on the banks of the famous Mara River in the remote northern part of The Serengeti and very close to the border with the Masai Mara in Kenya. The camp has 12 luxury ensuite tents each with a terrace overlooking the plains, a mess tent and lounge bar. This new camp offers understated luxury whilst being eco-sensitive. 80% of the water is sourced naturally from rain water, and all electricity and hot water is provided by solar energy.
Settle in to your tents and enjoy a relaxing lunch before heading out for an evenings game drive. The camp is perfectly located in the centre of action particularly at this time of year with a good chance to see wildebeest crossings and associated predator action. You can be assured there will be lots of wildlife in and around camp.  Return to camp for aperitifs around the campfire and dinner.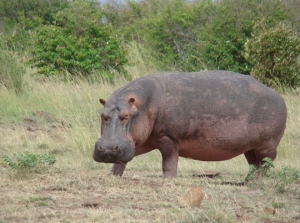 13 – 17 September
Five full day's wildlife viewing in the Serengeti National Park. The Serengeti Plains are animal rich and offer probably the most rewarding wildlife viewing of anywhere in Africa.  More than 8 million hooves pound the plains, of which wildebeest are the largest in number and seeing predator activity from lions, hyenas, cheetahs, leopards and jackals is almost guaranteed. Witnessing the skill of a kill is riveting, but equally satisfying is finding a pride of lions lazing on a kopje, or a leopard draped over a branch, or observing the intimacy of a family of elephants, or seeing the tiny blue-cheeked bee-eater.  We use stretched safari Land Cruisers and local driver guides which accommodate a maximum of  6 persons in 3 rows of two outside seats. On our safaris we do not adhere to any timetable other than natures own, so expect long comprehensive game drives and to be out on the plains some days from dawn to dusk.  There are very few other camps in this most northerly part of the Serengeti so you will be observing all the wonderful wildlife at leisure and in isolation much of the time. All meals in camp or with picnic lunches.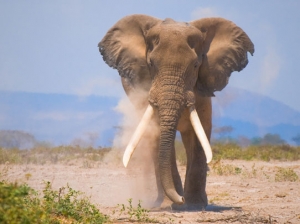 18 September
Final early mornings game drive. After breakfast head back to the airstrip for your flight back to Arusha 1100-1210 hours.  Lunch and afternoon relaxing in the grounds and around the pool of the hotel before departing to the airport for your night flight home.          
19 September
Early morning arrive in London Heathrow. 
Number of safari guests:                                                                             3 – 6
Price per person :                                                                                      £7,995.00
Single occupancy supplement :                                                                 £   450.00
Fully inclusive price except for dinners on 11 and 18 September and drinks
Wildlife & photographic hosts
Other Trips
Past Trips