Big Cat Safari in The Masai Mara with Jackson Looseyia
3rd - 10th October 2020

This safari is POSTPONED until further notice
An exclusive Big Cat safari hosted by Jackson Looseyia

See the wildebeest migration in action

Full days wildlife viewing from dawn to dusk in the Masai Mara & Mara Triangle

Superbly located luxury tented camp overlooking the Mara River & a salt lick

Private safari vehicle with a maximum of 4 guests
Afternoon visit to David Sheldrick Elephant Orphanage

Final night at the House of Waine, Nairobi

Business class flights on Kenya Airways

Co- hosted by Liz Drake

Number of guests 3 – 4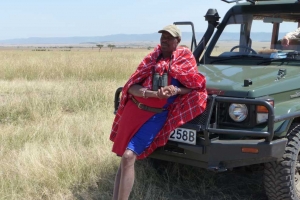 Your safari schedule:
3 October
Evening flight from London to Nairobi.
4 October
Morning safari flight to Musiara airstrip in the Masai  Mara, where Jackson Looseyia will be waiting to welcome you. They'll be a game drive straight from the airstrip to see if what wildlife is around, before heading to  our camp.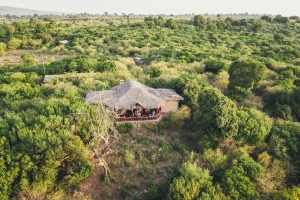 Tangulia Mara is a hidden gem of a camp in a superb location for wildlife viewing in both the Masai Mara and the Mara Triangle. It is the only camp in Kenya that is solely owned, managed and staffed by Maasai. This intimate and unique camp. It has six luxury en-suite tents under thatched roofs that offer privacy and fabulous panoramic views from their verandahs over a salt lick and The Mara River. The tents are spacious and extremely comfortable with ensuite bathrooms, electric lighting and power sockets (timings limited).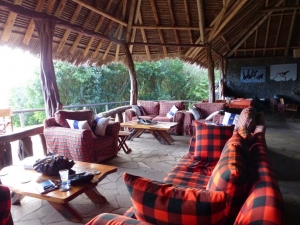 The large open-sided mess area has a panoramic terrace with jaw-dropping view over The Mara, which is a perfect place to relax and absorb the natural beauty and watch the wildlife congregate on the salt lick. There is also a log fire, bar area, shop and re-charging banks for laptops, cameras and phones.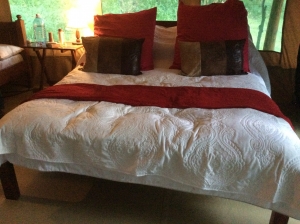 After settling in to your tent join Jackson, Dominic and Liz for an al fresco lunch on the terrace or under the shade of the olive trees. In the afternoon head out on to plains to enjoy some of the most spectacular wildlife viewing in the world and enjoy your first sundowner before returning to camp for a dinner.
5, 6, 7 & 8 October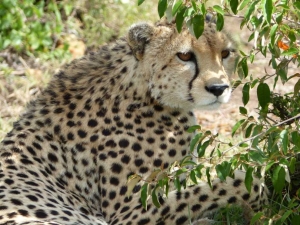 Jackson will seek out the best action on the plains and make sure you spend quality time sitting, observing and understanding the wildlife behaviour as it unfolds before you. You'll be out with Jackson from dawn to dusk.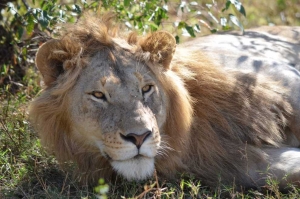 Jackson is famous for knowing the Big Cats in The Mara and so you can expect to spend time with lions and cheetahs as well as looking for leopards, but you will not miss out on any special activity whether it be from hyenas, elephants, buffaloes or giraffes.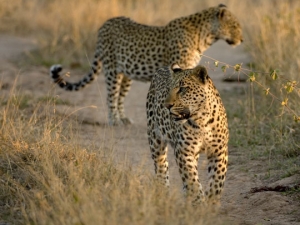 There'll be plenty of zebra, hippo, Thomson's and Grant's gazelle, topi, eland, impala, waterbuck, hartebeest, dik dik, jackal, warthog, bat-eared fox, mongoose, crocodiles and even possibly black rhino, serval and caracal. Jackson will also help you identify the hundreds of bird species.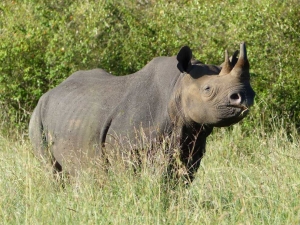 There will be bush breakfasts and lunches most days, so you won't miss any of the action on the plains or the chance of a crossing.
9 October
Final short game drive or leisurely breakfast in camp before it's time to bid farewell everyone in camp. Morning safari flight back to Nairobi. Lunch in Nairobi followed by free time for shopping or a visit to the Karen Blixen Museum or the Giraffe Centre.
Later visit the David Sheldrick Elephant Orphanage to watch the orphans coming back for the night.  Dinner and overnight at the House of Waine. This is a delightful 11-bedroomed boutique hotel that is very comfortable and relaxing.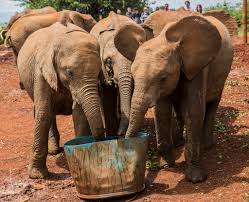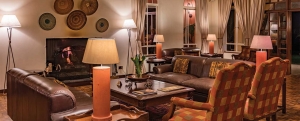 10 October
Day time flight back to London.
Your safari guide & hosts:
Jackson Looseyia is a very personable and charismatic Maasai and probably the best wildlife guide in all of Africa. He is well-known as one of the co-presenters of the famed BBC series 'Big Cat Diary' along with Simon King and Jonathan Scott. Jackson lives in The Mara and has been monitoring lions, cheetahs and leopards there all his adult life. He knows their genealogy, hunting territories and behavior better than anyone else. Jackson loves to share his world with his guests and to help you take brilliant photographs and get the best out of your cameras. Having Jackson as your exclusive safari guide is very special. He and Liz have had a close working relationship of many years and know how to deliver the very best safari experiences.
The all inclusive price:
Price per person (no single supplement):                                                                 £9,295
Number of guests:                                                                                                        3 – 4
Price includes            Business class flights on Kenya Airways
                                    Safari flights to the Masai Mara (with 33kgs luggage allowance)
                                    5 nights at Tangulia Tented Camp, Masai Mara
                                    Park fees
                                    Private use of safari vehicles
                                    1 night House of Waine
                                    Nairobi and airport transfers
                                    All meals and drinks (except champagne and premium brands)
                                    Flying Doctors insurance
                                    Visit to David Sheldrick Elephant Orphanage
                                    Exclusive safari guide – Jackson Looseyia  
                                    Co-host and travel escort – Liz Drake        
Images: Liz Drake & Jackson Looseyia
Wildlife & photographic hosts
Other Trips
Past Trips