Wildlife & photographic hosts
Mountain instructors & leaders
Alan Hinkes OBE
Steve Elliott
Dave Green
John Whittle
Frag Last
Our partners & clients:
BBC Wildlife
Born Free Foundation
RSPB
Royal Photographic Society
Royal Institute of Watercolours
The Scout Association
Rotary Clubs of GB
Birmingham University
NFU
George Corderoy & Co
Les Routiers
Booker Wholesale Foods
Burlington Art Fair
Channel 4
The Artist Publishing Company
EMAP Active
Geographical
The Great Outdoors
Financial Times
Daily Telegraph
Bird Watching
Sir John Soane Museum
Ethiopian Wolf Conservation Programme
Painted Dog Conservation
Tusk
Wildlife & Joint-Venture Conservation Safaris
Our depth and breadth of knowledge of wildlife locations and experience in arranging exceptional bespoke safaris is acknowledged by our long-standing partnerships with BBC Wildlife and conservation groups including the Born Free Foundation, Ethiopian Wolf Conservation Programme, and Painted Dog Conservation.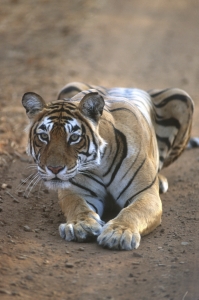 Our safaris are extraordinarily rewarding wildlife experiences. They offer rare windows of opportunities to travel in search of endangered species in the wild with world-class naturalists, wildlife film-makers, conservation biologists and wildlife vets including Simon King OBE, Chris Packham,  Stephen Mills, Virginia McKenna OBE, Prof. Claudio Sillero, Dr Greg Rasmussen and Steve Leonard. They are skilled in tracking species and working with park authorities and local guides, and at the cutting edge of wildlife conservation providing you with the very best chances of seeing tigers, polar bears, mountain gorillas, African Wild Dogs, wolves etc and understanding their ecosytems as well as gaining an insight in to the all important balance between humans and animals and conservation and tourism.  Our joint-venture safaris finaancially support the conservation and research work of wildlife charities and are pioneering safaris taking eco-tourism to a more meaningful level.
We are trusted for our excellence, the personal service and value for money we provide. Everything is included on our safaris and we do not cut corners. An accompanying safari director takes care of all the arrangements and logistics, freeing the guest naturalist to focus on finding really special wildlife experiences to share with you.You usually have exclusive use of the best and most comfortable lodges and camps and private 4-WD safari vehicles and, when appropriate, we charter our own small planes to maximise the amount of time spent in the bush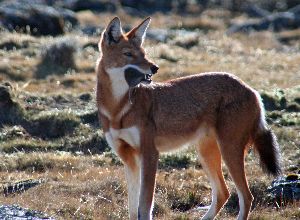 We are continually researching new locations, camps and lodges and re-visiting old ones to ensure that our product knowledge is up-to-date and accurate, so that we can offer you new experiences and the best chances of seeing species. Visits to local conservation and research projects can greatly enhance your wildlife experience.
To see endangered species in the wild involves travelling to distant lands.However remote the destination or challenging the environment, you can relax knowing that everything will be organised for you, that you will be well cared for and that there is full professional back-up support, with a team on the ground and back at our head office.
Nothing is forever except extinction… conservation of endangered species must be at the forefront  of wildlife tourism.


Past Trips


What the experts say…
"I have had the good fortune to work with Liz Drake at Spencer Scott Travel taking small groups on safari to East Africa and India. All aspects of the journey are handled in a most personal, thorough and sensitive way, and all the arrangements are organised with admirable attention to detail. I have always boarded the plane from London knowing we were all going to have the holiday of a lifetime."
"I've done lots of trips tour guiding for Spencer Scott Travel (Cuba, Peru, South Africa, Botswana, Uganda) and they have all been of the highest order, well planned, great itineraries, excellent support and clients always totally satisfied. They are a total pleasure to work for and I have loads of great memories to treasure as a result. Check them out if you want something special."
"I love working with Spencer Scott because I can be confident that, wherever we go, the Company will have secured the best available accommodation, services and back-up. This frees me to concentrate on what I enjoy most, which is finding really special wildlife experiences to share with our clients"