Paint in Antibes and the Côte d'Azure with Lachlan Goudie ROI
16th - 23rd September 2017

A tutorial painting holiday in the South of France with a talented guest artist, ideal for intermediate students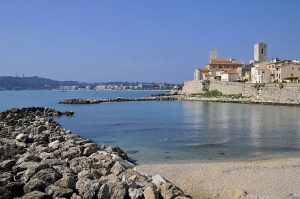 The special light and the wonderful warm Mediterranean colours, as well as the old town of Antibes are what have appealed to artists over the years. Originally a small Greek trading port and a strategically important fortified outpost, Antibes is now a fashionable resort on the Côte d'Azure with a harbour full of expensive yachts.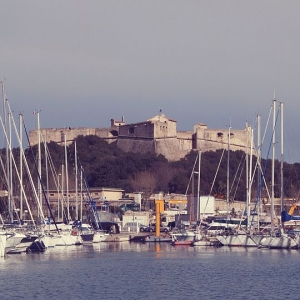 Only Fort Carré and Avenue Amiral-de-Grasse remain of the 17th century ramparts, from where there are stunning views of the coastline towards Nice with the Alps rising in the background. Picturesque side streets adorned with flowers and the market place in Cours Masséna are ideal painting subjects, as well as the 16th century Château Grimaldi, where Picasso had a studio in 1946. The castle now houses the Musèe Picasso where many of the paintings and drawings he did during his time here can be seen here. The terrace garden of the Château has aromatic plants and statues by Germaine Richier and works by César, Miro, Pagès and Amado.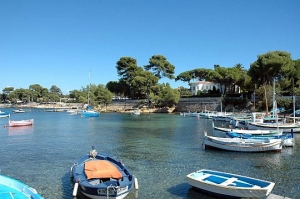 A short bus or taxi ride away is the verdant Cap d'Antibes. Discovered by Americans in the 1920's, it soon became a favoured place for the rich and famous and remains so today. In the centre of Cap d'Antibes is the sanctuary of La Garoupe, an 18th century church and the Jardin Thuret with its collection of exotic plants and eucalyptus trees.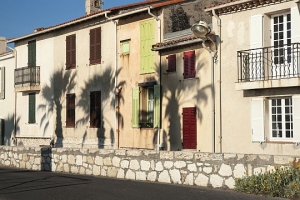 There will be a day trip to Cap Ferrat to sketch in the gardens of the Villa Ephrussi de Rothschild and fashionable Beaulieu.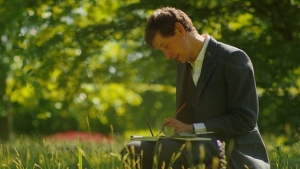 Lachlan Goudie's work has evolved from a figurative tradition of Scottish painting and incorporates portraiture, still life and landscape painting, with drama and colour underpinning his paintings. He has won numerous accolades including the R.S.P prize at the Royal Glasgow Institute of Fine Arts, the Norman MacFarlane prize at the Royal Scottish Academy and the ROI Oil Painters award for young artists.
He regularly exhibits with the Royal Institute of Painters in Oil Colour and the Royal Society of Portrait Painters, as well as other major exhibitions in London, Scotland and New York. Lachlan has made and presented several TV documentaries on Scottish art and his late Father's work (Alexander Goudie) and is regularly asked to judge painting competitions.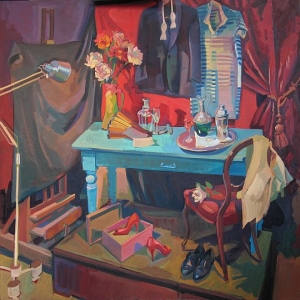 Painting Programme Each day will be spent painting in Antibes except on one day when there will be a coach to visit Cap Ferrat. Lachlan will be sketching and working in gouache and watercolour but all mediums are welcome. He will encourage and assist students with an organic approach of techniques.  Lachlan will help you on an individual basis and if appropriate will demonstrate a techniques. Lachlan does not give group demonstrations. You may choose to work alongside Lachlan or independently.
Travel Arrangements
Flights are from London Gatwick to Nice. Accommodation is in a charming Provençal farmhouse with a secluded garden and swimming pool. It is conveniently located mid-way between Antibes and Juan-Les-Pins and a 10 minute walk to Antibes old town and the beaches. It is an intimate and peaceful place to relax in and retire to. Dinners are included and will be arranged in nearby restaurants each evening.  Local transport will be used to access different locations on Cap d'Antibes.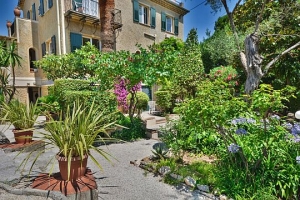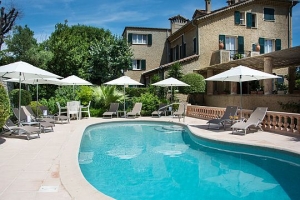 Price per person:  £2,995.00
Single room supplement:  £ 350.00
Number of painters:          10 – 12
Fully inclusive except for lunches.
Professional artists
Other Trips
Past Trips