Paint in Southern France with Glyn Macey
13th - 22nd May 2012


Capture the colours and life of the Catalan region on the Mediterranean coast with one of our newest tutors, who is fast growing in popularity and who brings a new vibrancy to the British Art Scene.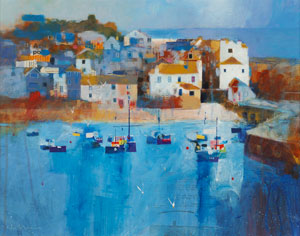 COLLIOURE is a picturesque little town on a beautiful stretch of warm and bright Mediterranean coast, which lies on the French / Spanish border. This is the colourful Catalan region where Dali, Picasso and Chagall worked and the Ceret School was established almost 100 years ago. Collioure is a perfect painting base, being small and easy to walk around and occupying an idyllic site on two small bays with traditional Catalan fishing boats, fortifications including a castle and bell tower, narrow cobbled streets, colourful houses, exotic vegetation and flower-bedecked balconies, a twice-weekly market, afternoon boule matches and traditional wine caves.
Nearby visits to the charming white town of Cadaques and Portlligat Creek where Dali lived and to the Musee d'Art moderne in the Pyrenean mountain village of Ceret add to the choice of painting subjects.

Glyn Macey is young and dynamic artist who is bring a breath of fresh air to the British art scene as both a tutor and a painter. His enthusiasm and style is taking him in to partnerships with and commissions for the National Trust, RNLI & Fat Face clothing retailer, which enables his work to be accessible to a wide audience.  A Brush with the Landscapes (DVD) follows Glyn painting at 100 of the most beautiful NT landscapes in the country.  Using acrylic, mixed media and an array of mark making techniques he endeavours to capture the underlying essence of the landscape, the essence that shapes the landscape and the people who live in it.
Glyn uses acrylic, pencil and collage to gain the spontaneity of his work and the 'happy accidents' that he loves. By building and glazing colour he is able to gain a rich depth. He believes that the unexpected unity of colour and texture in mixed media can often create the most exciting results. Glyn teaches and paints in acrylics.  To learn more about Glyn Macey click here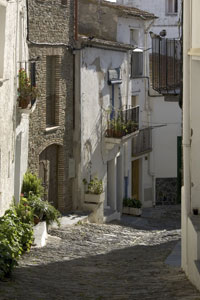 Bespoke Arrangements
You will be staying at a charming villa hotel in the centre of Collioure, which offers very comfortable accommodation and has a private garden. Breakfast and dinner is included every day. A travel director from the UK will travel with you from London and look after all the arrangements and assist Glyn with the painting requirements. Scheduled flights are to Toulouse and a private coach will be used for transfers and for two day trips.
Just 10-18 artists will be joining Glyn Macey in the South of France.
£2,795  per person, all-inclusive except for lunches
Single room supplement : £500
This holiday is on behalf of the The Artist Magazine
Professional artists
Other Trips
Past Trips

What the experts & clients say
""Thank you Lucy for giving us such a wonderful time. I so appreciated your expertise and your personality. I learned so much and very much appreciated my time painting with you. Eileen's support was wonderful and made everything go so smoothly from the moment we left Heathrow until our return.  I enjoyed meeting everyone and sharing such special times together, both arty and spiritual. This was a trip of a lifetime and I'll never forget it."  "
"" Thank you for organising the extra flights and accommodation etc... The trip was a success for me. Eileen was the most thoughtful and hard working attendant/guide - she tended to our every needs - nothing was too much bother to her. Lachlan Goudie was such a gentleman. He was enthusiastic, kind and so very generous of advice and inspiration. He cheered us up and gave us hope when we were struggling with our work. We all loved him and are in awe of his beautiful water colours and gouache paintings.  Thank you for everything.""
"I've done lots of trips tour guiding for Spencer Scott Travel (Cuba, Peru, South Africa, Botswana, Uganda) and they have all been of the highest order, well planned, great itineraries, excellent support and clients always totally satisfied. They are a total pleasure to work for and I have loads of great memories to treasure as a result. Check them out if you want something special."