Secret gardens & villages in Belgium & Holland with Pamela Kay
11th - 21st June 2017

Join leading botanical artist Pamela Kay on a very special tutorial painting tour in the Low Countries.

Watercolour and gouache en plein air tutorial painting holiday ideal for 8 – 12 intermediate & confident beginner students
Paint in a hand-picked selection of private 'open gardens'
Chateau, cottage, potager, rose, romantic and architectural gardens
Paint 'off the beaten track' villages, canals and windmills  
Stay in unusual hotels – almhouses and a windmill 
Travel throughout by luxury coach from London Gatwick & Dover  –

no luggage restrictions

Breakfast and dinners included
Talented guest artist
Accompanying travel escort
Belgium's Open Garden Scheme is similar to our own except that the collection of private gardens are only open to members. We have joined the scheme making this trip possible and very special. There are almost 200 gardens throughout Belgium that open their doors for a couple of days each June when the gardens are at their best and the roses are in full bloom.  Many of the gardens will be open exclusively for us enabling you to paint without any distractions.
We have handpicked  a selection of the most aesthetic and colourful gardens with the help of Mme Dominque Petit, the Sécretaire Générale of the organisation. They will include chateau, cottage, potager, rose, romantic, architectural and polder gardens.
Being able to paint in these rarely seen and personal gardens is an exceptional opportunity. The wonderful gardens of 18thC Chateau Hex will be most impressive and we'll also pop across in to Holland to paint in a couple of gardens near Maastricht including the stunning garden at  De Heerenhof.
 Each of the gardens will be very personal and a unique visual experience. You will be the only people in some of the gardens making it easier to quietly paint or sketch. Here is a selection of the gardens we plan to visit.
In addition to fabulous gardens, there'll be 'off the beaten track' villages, canals and old windmills to paint.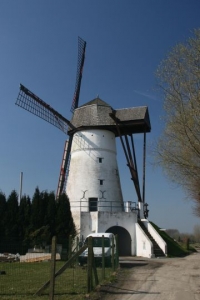 This is an unique and interesting tour of wonderful secret places in the Low Countries. You'll have two bases to work from providing a tremendous amount of variety to paint and the itinerary will be carefully paced  so your painting won't be rushed.
Pamela Kay NEAC, RBA, RWS is a conscientious teacher. She will help you get started and understand how to work with the subject matter. There will be workshop sessions, talks and demonstrations back at the hotels, which will help you develop your style and complete some of your work in progress. Pamela will be working in watercolour and gouache.
Travel will be by luxury coach throughout enabling you to take as much painting equipment as you like. Special and unusual hotels will enhance the holiday. You'll stay 4 nights in former almhouses and 6 nights in a hotel built around an historic windmill. Breakfasts and dinners are included and all the arrangements are taken care of for you by an accompanying travel escort.
Number of students: 8 – 12
Price per person: £2,995.00
Single supplement : £365.00
Professional artists
Other Trips
Past Trips