Tutorial Watercolour Painting Holiday in Venice with Hazel Soan
2nd - 11th May 2019

Tutorial Watercolour Painting Holiday for  intermediate and beginner students

8 full days painting in Venice

Centrally located hotel with a courtyard garden ideal for tutorial sessions

Fully inclusive except for lunches

Accompanying travel escort from the UK

Small intimate party of 12 students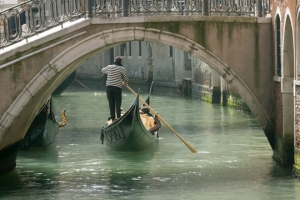 Venice is one of the most painted cities in the world, and because of its legacy with 'grand masters' such as Canaletto is daunting and challenging to many students. On this tutorial painting holiday Hazel Soan will help you overcome any inhibitions and reservations and capture the glory of Venice – a must for all painters.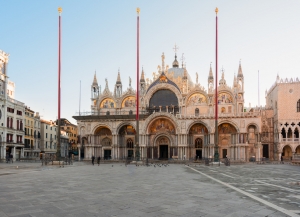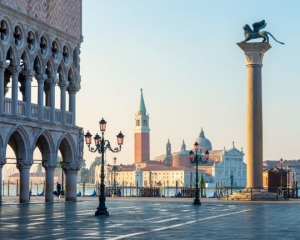 Venice appeals to artists because of its wonderful Baroque, Renaissance and Gothic architecture, its many canals (150), bridges (400) and piazzas, and the special atmospheric light. Venice has something for every student from flower-decked balconies to the view from the Accademia Bridge of the Grand Canal towards Santa Maria della Salute.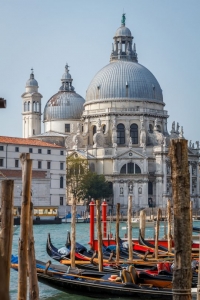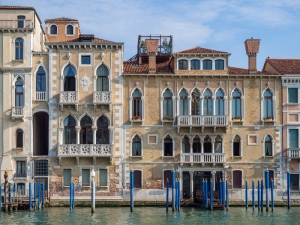 Central Venice is a compact area, encircled by the Grand Canal. At the heart of Venice is the glorious Piazza San Marco and apart from gondalas, vaporettos and water taxi's this central part of Venice is traffic-free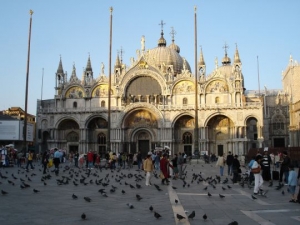 Venice is above all a city for Venetians and you will find greengrocers, bread shops, the local fish market and "bacaro" (Venetian winebar) around the corner from the famous tourist sights like the Rialto Bridge and St Mark's Basilica. There are plenty of quieter canals and streets with and palazzos to be found across the Grand Canal on Dorsoduro and in the Frari Quarter and around Santa Maria Formosa and Campo del Ghetto Nuovo.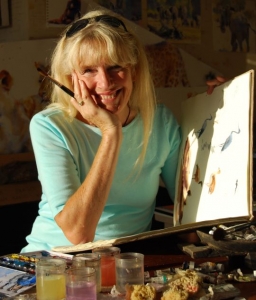 HAZEL SOAN is a talented and versatile artist. Her holidays are hugely popular because of her enthusiasm and relentless energy, which she devotes to helping you improve your techniques and overcome challenges. All students will find her group demonstrations inspiring and invaluable. She will be working alongside you every day and will help you select suitable painting subjects and provide guidance on how best to capture the glory of Venice. Hazel appeared as one of the professional artists in the Watercolour Challenge TV series and is well known through her many instructional books including, Watercolour Rainbow, Watercolour Landscape Techniques, African Watercolours. Hazel will be working in watercolour, but all media are welcome.
Hazel's is a versatile artist. Click here to see more.
PRACTICAL DETAILS
Direct scheduled flights to Venice and centrally located hotel near the Gallerie dell'Accademia and Grand Canal. The hotel is chosen for its superb location and its courtyard garden which is perfect for group tutorials. Dinners are included and will be taken in nearby trattorias. An accompanying travel escort will be looking after you and all the arrangements.
PRICE:                       
Per person in a twin room:   GBP 3,595.00                                                                 
Single room supplement:    GBP 300.00                                                                       
Number of students:           12                                                                               
This holiday is offered to you in association with 

 magazine.
Professional artists
Other Trips
Past Trips