Paint the Lavender Fields in Provence with Haidee-Jo Summers ROI
2nd - 11th July 2020

An 8-day painting holiday in L'ISLE SUR LA SORGUE – the 'Venice' of Provence and timed to coincide when the lavender is in full bloom
London to Avignon by Eurostar train – for a relaxing 6 hour journey 
Two suitcase allowance – no worries about packing your painting equipment
9 nights in a 4* hotel – 17-bedroomed hotel in the centre of L'Isle sur la Sorgue
All meals – except lunches
Host artist and accompanying escort – everything is taken care of for you
8 – 12 students  – ideal for intermediate and advanced students
The light in Provence is special and has attracted artists over the centuries. The soft rolling hills and villages of the Luberon region are particularly attractive. Provence is well known for its lavender and at the beginning of July colour normally peaks  just before the harvest commences in mid-July.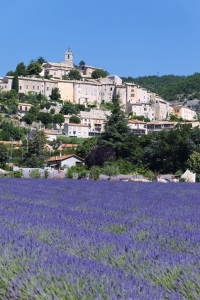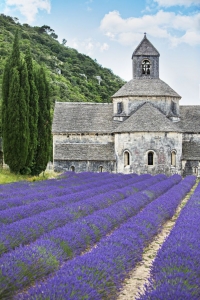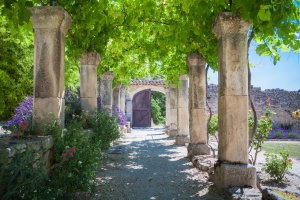 Spend time painting the lavender fields
Water is always a good painting subject and the little town of L'Isle sur la Sorgue lies on an island in the River Sorgue. Encircled by canals and the river it is not surprising that it is known as the 'Venice' of Provence. There are many old water wheels and bridges. This charming market town has been off the 'tourist' circuit because it did not have any hotels for along time.  Even today the accommodation is mainly small guest houses.  You will be staying in a small 17-bedroomed hotel in the centre of town. It's an excellent 4* hotel and in a perfect location for painting the town. 
L'Isle sur la Sorgue is known as the 'Venice' of Provence
As well as the wonderful fields of lavender you will be able to paint in the hill top villages of The Luberon and it is also hoped you will paint in a private village garden.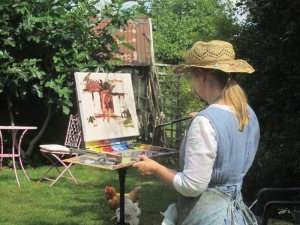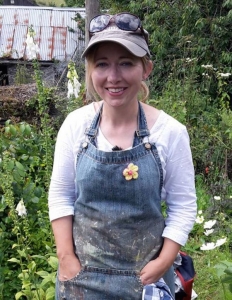 Haidee-Jo Summers ROI, ARSMA will be painting with you throughout. She will provide encouragement and guidance as and when it is required. Haidee-Jo will be working in oils but all media are welcome. There will only be 8 – 12 students so everyone can have some individual attention. 
This is a semi-free style painting holiday and is most suitable for intermediate and advanced students.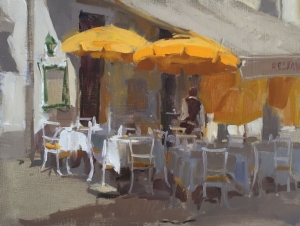 Haidee-Jo Summers
This holiday is offered in association with

  magazine              
Price per person in a twin room:   GBP3,995.00     (guideline price)                                                           
Superior room supplement: GBP400.00                                                                       
Number of students:           8 – 12                                                                          
Price includes: Eurostar from London to Avignon, 9 nights hotel accommodation, breakfast and dinners, host artist, travel escort from the UK.
We have been the official organiser and tailor-making painting holidays on behalf of

  magazine since 1990. These are professional organised painting holidays offering the exclusive opportunity to paint alongside well known artists. 
Professional artists
Other Trips
Past Trips

What the experts & clients say
"I love working with Spencer Scott because I can be confident that, wherever we go, the Company will have secured the best available accommodation, services and back-up. This frees me to concentrate on what I enjoy most, which is finding really special wildlife experiences to share with our clients"
"Thank you for all the organisation which gave us such wonderful and thrilling days in The Mara - a truly memorable experience.  We were so lucky all our sightings - the best view of leopard I have ever had.  The bonus was that beautiful black rhino - fighting fit and so close.  Of course, Simon's expert and enthusiastic guidance ensured the maximum benefit."
""I wanted to say thank you so much for everything.  It was the most wonderful holiday and the memories of which will stay with me a lifetime.  It was clear to me that a lot of  work went on behind the scenes by both yourself [Liz Drake and Spencer Scott Travel], and Simon [King]  to make this holiday the very very best one could wish for and so very special so thank you both so very very much."  "