Paint the Lavender Fields in Provence with Haidee-Jo Summers ROI
28th June - 6th July 2020

An exclusive painting holiday in L'ISLE SUR LA SORGUE – the 'Venice' of Provence and timed to coincide with when the lavender is in full bloom
8 nights in a 4* hotel – 17-bedroomed hotel in the centre of L'Isle sur la Sorgue
All meals – except lunches
Host artist and accompanying escort – everything is taken care of for you
8 – 12 students  – ideal for intermediate and advanced students
The light in Provence is special and has attracted artists over the centuries. The soft rolling hills and villages of the Luberon region are particularly attractive. Provence is well known for its lavender and at the beginning of July colour normally peaks  just before the harvest commences in mid-July.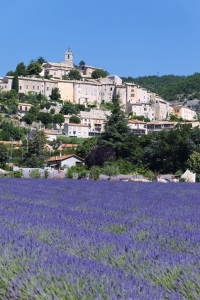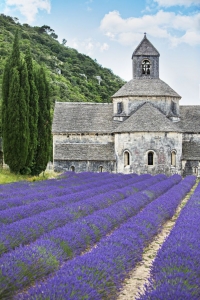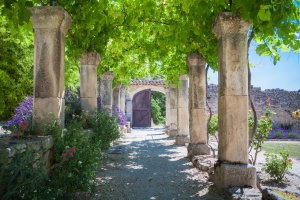 Spend time painting the lavender fields
L'Isle sur la Sorgue lies on an island in the River Sorgue. It is less well-known and so has much more local charm and traditional character. Encircled by canals and the River Sorgue, it is known as the 'Venice' of Provence. The tree-lined river with its arched stone bridges and old water wheels is most attractive and there are café and market scenes to paint. The centre of L'Isle sur la Sorgue is compact and easy to walk around. Your hotel is in the old town and within walking distance of everywhere. The lavender fields and hill top villages of the Luberon are just a short drive of L'Isle sur la Sorgue.
L'Isle sur la Sorgue is known as the 'Venice' of Provence
As well as the wonderful fields of lavender you will be able to paint in the hill top villages of The Luberon and it is also hoped you will paint in a private village garden.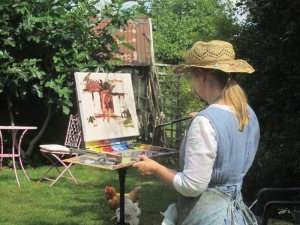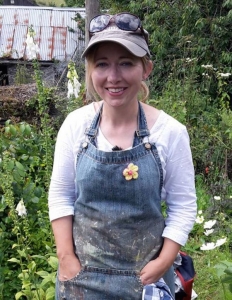 Haidee-Jo Summers ROI, ARSMA  will be painting with you throughout. She is an accomplished en plein air artist and an excellent host artist. Haidee-Jo has a very relaxed and informal approach, which immediately makes everyone feel welcome. She is very approachable and helpful and will provide demonstrations, individual guidance and tuition as and when appropriate. She will be working in oils and is happy for you to work in any medium, and to work alongside her or independently. This semi free-style painting holiday is most suitable for intermediate and advanced students. An accompanying escort will take care of all the arrangements and be looking after everyone.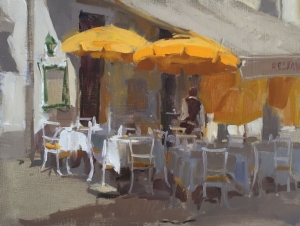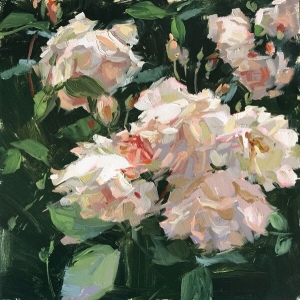 Painting Programme
Every day will be spent painting with Haidee-Jo Summers. Most days you will be in L'Isle sur la Sorgue but there will be transport provided so that you can paint the rolling lavenders fields in front of the Senanque Abbey and the picturesque villages like Bonnieux, Lacoste and Loumarin. The beginning of July is just before the lavender harvest when the fields are a sea of purple flowers – an intoxicating and intense sight. There will be a visit to a private village garden to paint the unique tapestry of rosemary, sage and lavender.
Summary itineary
28 June   Lunchtime flight from London Heathrow to Marseilles. Transfer to L'Isle sur la Sorgue.  Dinner in the hotel.
29 June – 5 July   Seven full days painting in mainly L'Isle sur la Sorgue, with two days out painting the lavender fields and Senanque Abbey, in a private garden and visiting nearby hilltop villages. Dinners in the hotel and in local restaurants.
6 July  Afternoon flight back to London Heathrow.

This holiday is offered in association with

  magazine              
Dates: 28 June – 6 July 2020
Number of students: 8 – 12
Price per person: GBP3,695.00
Single supplement from: GBP400.00
Price includes: Return flights to Marseilles, 8 night's 4* hotel, breakfast and dinners daily, visits to the lavender fields and nearby villages, host artist, travel escort from the UK.

We have been the official organiser and tailor-making painting holidays on behalf of

  magazine since 1990. These are professional organised painting holidays offering the exclusive opportunity to paint alongside well known artists. 
Professional artists
Other Trips
Past Trips