Paint in Arles with Peter Brown
2nd - 11th May 2015

As well as the special quality of light in Provence that attracted Van Gogh and Gauguin to work in Arles, it has fine Roman Arena, it sits on the banks of the Rhone River and is a quintessential provincial French town perfect for capturing street scenes. In contrast, The Camargue is remote and a wild landscape.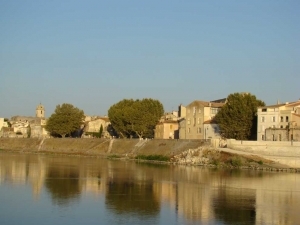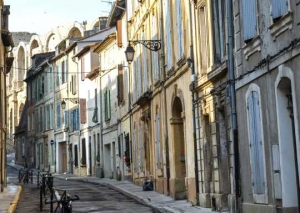 Every day will be spent painting in Arles alongside Peter Brown or independently. There is a vast range of subject material available within walking distance of the hotel.  Arles was a Roman capital and major religious centre in the Middle Ages, and has preserved its Arena and Roman Theatre and the cloisters and doorway of St-Tromphime. Van Gogh arrived in Arles in 1888 and was at his most creative producing two hundred paintings and nearly as many drawings and letters.  Gauguin joined him and it was in Arles that their friendship came to an abrupt conclusion with Van Gogh cutting off his own ear. They both loved the light in Arles and its glorious Roman architecture.
Van Gogh painted The Rhone by the original Trinquetaille Bridge close to the Hotel Mireille, as well as La Place du Forum in the heart of the city, the Arena, where bullfights still take place and in the gardens at L'Espace Van Gogh where he was hospitalised. These sites and The Roman Theatre and St-Trophime are all within walking distance of our hotel. Les Alyscamps is a taxi ride away.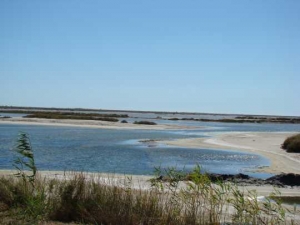 One day will be spent painting in The Camargue.  It is a unique and beautifully wild area of lagoons and marshes, which lies between the two branches of The Rhone where it flows in to the Mediterranean. Only 30 minutes drive from Arles it offers something very different. The Camargue is famous for its wild horses, bulls and flamingos.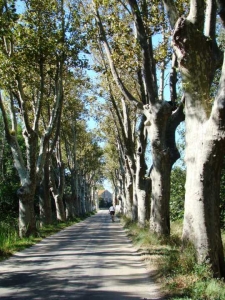 The landscape and subject matter is varied and you will find avenues of plane trees, derelict farm buildings, hides from which to paint the birdlife and glistening pink salt pans, lush meadows, beaches, dunes, fresh water reed beds, wandering black bulls, roaming wild horses and swans elegantly gliding down The Rhone. The almond and peach trees should be in blossom and many more flamingos will be arriving for the start of the breeding season, adding colour to the palette.
Flights are from London Heathrow to Marseilles and accommodation is at the centre of Arles the quieter right bank of The Rhone.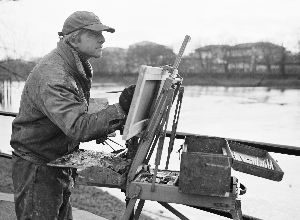 Peter Brown is a young and active member of the NEAC and in 2006 became the first Artist in Residence at the Savoy Hotel, London.   In 2008 he won the Prince of Wales Award for Portrait Drawing. He is an accomplished artist in the ilk of Ken Howard.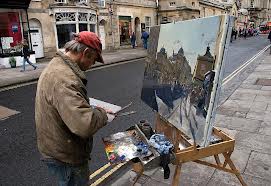 Popularly known as "Pete the Street" from his practice of working on location in all weathers, he has developed a vigorous en plein air style, and happily interacts with passers-by while at work. He is best known for his detailed and atmospheric depictions of street scenes in Bath, London, Oxford, and Cambridge. He recently travelled with Ken Howard and Patrick Cullen to paint in India and has chosen to work next in Arles after briefly visiting it and being thoroughly inspired by what he saw. Publications include My Indian Travels and Brown's Bath and Oil Sketches, APV DVD.
Peter will give plenty of encouragement and you will gain much from working alongside him. Peter will be working in charcoal, oil and pastels, but all mediums are welcome. The informal style of this holiday will not include tuition, demonstrations or critiques and so is most suitable for painters with some experience.
Price per person : £2,395 / US$3,800
Single supplement : £265 / US$420 
Number of students : 10 -12
Price includes: Flights, transfers and one days coach trip to The Camargue, accommodation, breakfast & dinner daily, guest artist & travel escort.
This holiday is offered in association with the The Artist magazine for whom we have been organising overseas painting holidays since 1990 with renowned artists and professional tutors.
Professional artists
Other Trips
Past Trips