Istanbul & Tbilisi with Lucy Willis
22nd September - 2nd October 2013

Spend every day painting the wonderful Ottoman architecture of Istanbul and the beautiful old Caucasian city of Tbilisi, alongside a popular artist and author of 'Light in Watercolour' and 'Travels in Watercolour'.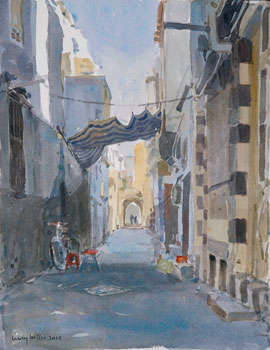 Istanbul has a wonderful and exotic mix of architectural styles dating from its Byzantium, Constantinople and Ottoman days. There will be a local guide to help you find the best places to paint in Istanbul, and a cruise on the Bosphorus or The Golden Horn.  The most famous sites including Aya Sofya, The Blue Mosque, Topkapi Palace, the Hippodrome, Küçük Aya Sofya Cam¡¡, Caferaða Medresesi and the Mosque of Süleyman the Magnificent are within walking distance of the hotel.
Similarly Tbilisi, a beautiful old Caucasian city on the Mtkvari River in Georgia, has a rich history and mix of architectural styles redolent from when it was an ancient Eurasian crossroads. Dominating the skyline of Tbilisi is the Narikala Fortress, which dates back to the 4th century when it was a Persian citadel and the twisting alleyways of the old town are full of hidden courtyards, balconied houses and caravanserais (traveller's inns), Armenian churches, mosques, synagogues, sulphur baths and botanical gardens. A day trip into the Caucasus will enable you to paint the ancient royal and religious sites in Mtskheta, and visit Gori where Stalin was born and the unique cave city of Uplistsikhe.
Five nights will be spent in both Istanbul and Tbilisi. In September the weather is still warm and with harvests everywhere there should be glorious golden hues of autumn.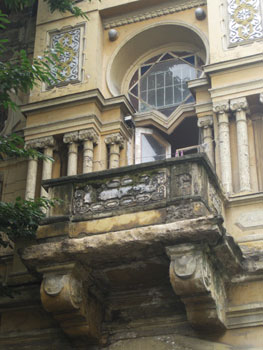 LUCY WILLIS is renowned for her ability to capture light and atmosphere, as portrayed in her latest book Travels in Watercolour (Harper Collins & Batsford).  She is an artist who travels the world in pursuit of unique subjects and Istanbul and Tiblisi appeal for their individualist architectural styles where East meets West. Every day will be spent painting with Lucy giving impromptu demonstrations and group critique sessions as well as individual guidance when appropriate.  Lucy will be working on her own paintings and you may choose to work alongside her or independently.  This free-style painting holiday (no formal structured format) is suitable for intermediate and experienced students who wish to broaden their scope and learn by example. Watercolour is the most convenient medium to use when travelling, but all mediums are welcome. To learn more about Lucy Willis click here .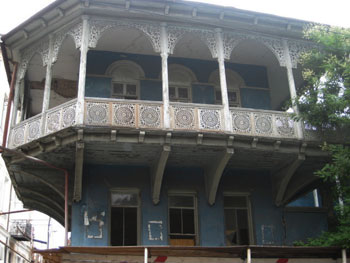 All the arrangements are taken care of for you by an accompanying programme co-ordinator from the UK, enabling you and Lucy to concentrate solely on painting.   You will be staying in a comfortable centrally located hotels. Scheduled flights and all meals are included except lunches.
More details to follow.
This painting holiday is most suitable for intermediate and experienced students.
Limited to 14 students.
Price: £3,495.00 per person

This painting holiday is arranged in association with The Artist Magazine
Other Trips
Past Trips