Sri Lanka with Hazel Soan
9th - 22nd March 2013

Capture the natural beauty of the emerald island of Sri Lanka and its ancient and exotic culture with one of our most popular artists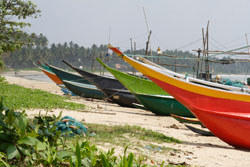 HAZEL SOAN is a hugely talented and popular artist. She featured in the Watercolour Challenge TV series and has published many instructional books including Watercolour Landscape Techniques. Hazel is an excellent teacher providing individual guidance and group demonstrations.  She has a natural ability to inspire students of all abilities and her enthusiasm and devotion is infectious. Every day will be spent painting. You may choose to work alongside Hazel or work independently.  To learn more about Hazel Soan click here
Formerly known as Ceylon, Sri Lanka is a wonderful intoxicating blend of India and the Far East with Hindu shrines and Buddhist statues, and colonial times with tea plantations and Dutch architecture. It is an emerald island with lush vegetation with a wild and rocky coastline dotted with lighthouses. The people are gentle and friendly and their gaily painted fishing boats, the stilt fishermen and street cricket matches make great painting subjects. This holiday will be based in and around the Galle fortress on the south coast – a UNESCO World Heritage Site.  Galle is a laid-back and enchanting place to wander around and inside its walled Fortress you'll find a maze of narrow streets and crumbling Dutch colonial architecture. In March the endangered Blue Whale can still be seen along this stretch of the coastline. Every day will be spent painting in and around Galle – in the fortress, on the coast and inland.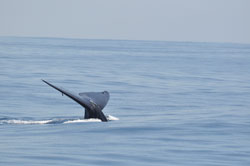 On this handpicked painting holiday we have chosen the beautiful Tamarind Hill Hotel – a 250-year old Dutch house, located on the outskirts of Galle for your accommodation (5 mins drive away from Galle Fortress). Colonial furnishings and a relaxed bohemian atmosphere await you and an inner courtyard, romantic garden with a swimming pool and a river walk make Tamarind Hill a perfect base for painters and a haven of tranquillity. There are 15 luxurious ensuite bedrooms and exclusive use of the hotel will ensure a conducive working environment and unique experience. Direct scheduled flights to Sri Lanka, all meals, daily transport and a boat trip to see Blue Whales is included. Everything is organised for you and taken care of by an accompanying travel escort from the UK, enabling you and Hazel to paint every day without any other concerns.
This holiday is suitable for painters of all abilities.
Limited to 14 students.
Cost per person in a twin: £4,495.00
This painting holiday is arranged in association with The Artist Magazine & Leisure Painter Magazine 
Other Trips
Past Trips

What the experts & clients say
""Thank you Lucy for giving us such a wonderful time. I so appreciated your expertise and your personality. I learned so much and very much appreciated my time painting with you. Eileen's support was wonderful and made everything go so smoothly from the moment we left Heathrow until our return.  I enjoyed meeting everyone and sharing such special times together, both arty and spiritual. This was a trip of a lifetime and I'll never forget it."  "
""I want to let you know that the workshop with Ken Howard in Santorini was simply the best workshop I have ever attended.  I was deeply inspired and impressed by Ken.  The group was a pleasure.  I hope this workshop will be repeated again."  "
"" Thank you for organising the extra flights and accommodation etc... The trip was a success for me. Eileen was the most thoughtful and hard working attendant/guide - she tended to our every needs - nothing was too much bother to her. Lachlan Goudie was such a gentleman. He was enthusiastic, kind and so very generous of advice and inspiration. He cheered us up and gave us hope when we were struggling with our work. We all loved him and are in awe of his beautiful water colours and gouache paintings.  Thank you for everything.""