Painting The Alps & Zermatt with David Bellamy & Jenny Keal
4th - 11th July 2015

Capture the Alpine flowers, meadows and snow-capped peaks surrounding the rustic Swiss village of Zermatt.

David Bellamy is a popular watercolour art tutor and author of many instructional books and videos. David is best known for his fascination with the moods of nature in wild places and his watercolour mountain landscapes. His teaching style is very relaxed, easy and fun, and his enthusiasm is infectious. He will introduce you to the lighting, moods and aerial perspective of The Alps. David will be accompanied by his wife Jenny Keal, who is a well-known pastel painter and teacher in her own right. Many famous artists have painted Alpine scenes in Switzerland including Turner and more recently Ken Howard RA. On this exclusive painting holiday David & Jenny will help intermediate and beginner students capture the beauty of the Alps and the charm of the Swiss mountain village of Zermatt.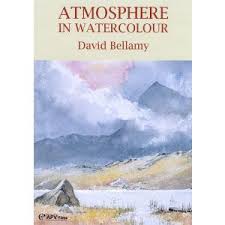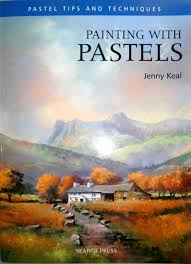 Zermatt is the base of this week's instructional painting holiday and your accommodation is in a traditional Swiss hotel. Zermatt is a quintessential Swiss Alpine village, full of wooden chalets and winding streets with glimpses of mountain peaks. It lies at the foot of the Matterhorn, making it one of the most iconic and picturesque places in The Alps. In the summer, this premier ski resort returns to being a calm and gentle rural idyll. Red, pink and white germaniums tumble over the carved balconies and edelweiss and other wild flowers cover Alpine meadows where herds of cows wearing bells graze.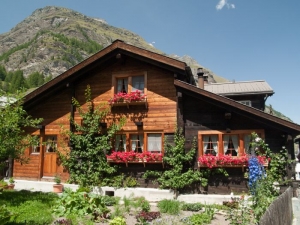 The mountain railway and cable car system enables you to access high mountain passes and get close-up views of the Matterhorn and other mountain peaks, some of which may still be snow-capped. Lower down in the valley you'll find traditional Stadel huts (wooden storage barns on stone stilts), river scenes, old packhorse bridges and more distant views of the mountain peaks. The clarity of light, the freshness of the colours, the sharpness of the Matterhorn, the vast range of subject matter and the traffic-free centre of Zermatt make it a perfect place to paint.
Price per person:  £2,795.00 / US$4,500
Single room supplement: £250.00 / US$400
Includes: flights, trains, cable cars, accommodation, breakfast & dinner, travel escort from the UK, two guest artists)
Number of students: 10 – 16
Medium: watercolours and pastels
This holiday is offered to you on behalf of the Leisure Painter Magazine 
Professional artists
Other Trips
Past Trips

What the experts & clients say
""Just wanted to drop you a quick line to say how very much I enjoyed painting with Pete in Havana.  I loved it all, the City, the painting, the company, the Mojito's and the food, and it was great to have Jacqueline there organising us all. Many thanks and I hope to take part again next year.""
""I wanted to say thank you so much for everything.  It was the most wonderful holiday and the memories of which will stay with me a lifetime.  It was clear to me that a lot of  work went on behind the scenes by both yourself [Liz Drake and Spencer Scott Travel], and Simon [King]  to make this holiday the very very best one could wish for and so very special so thank you both so very very much."  "
"" Thank you for organising the extra flights and accommodation etc... The trip was a success for me. Eileen was the most thoughtful and hard working attendant/guide - she tended to our every needs - nothing was too much bother to her. Lachlan Goudie was such a gentleman. He was enthusiastic, kind and so very generous of advice and inspiration. He cheered us up and gave us hope when we were struggling with our work. We all loved him and are in awe of his beautiful water colours and gouache paintings.  Thank you for everything.""