Paint in the South of France with Lachlan Goudie ROI
14th - 22nd May 2016

A painting holiday in France for intermediate students to capture the warm colours of the Mediterranean coast with an inspirational and constructive professional artist, as seen judging on the BBC's series 'Big Painting Challenge'

7 days painting with Lachlan Goudie
Ideal for intermediate students
Wonderful town and seascapes and strong Mediterranean colours
Paint in Cadaques and Portlligat Creek where Dali lived
Lovely secluded hotel in the centre of the town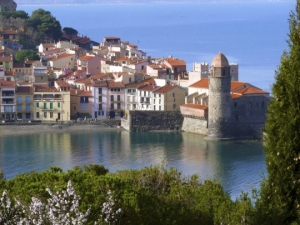 Unique & Inspirational Painting Holiday in France
The little coastal town of Collioure is on a beautiful stretch of the Mediterranean in southern France, which has inspired many artists including the first of the Fauves and later Dali, Picasso and Chagall. Collioure is also a favourite painting location for Lachlan Goudie. It is a perfect painting base, occupying an idyllic site on two small bays and providing a wide range of subject matter, in a very easy walking environment.  Famous for its fortifications, bell tower and castle, Collioure also has colourful Catalan houses, traditional fishing boats, exotic Mediterranean vegetation and the dramatic Pyrenees can be seen in the distance. There is a twice-weekly market of local produce and the afternoon boules matches to paint.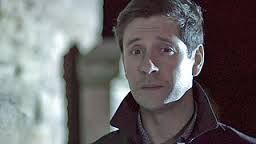 Travel with BBC's Big Painting Challenge judge Lachlan Goudie
Lachlan Goudie's work has evolved from a figurative tradition of Scottish painting and incorporates portraiture, still life and landscape painting, with drama and colour underpinning his paintings. He has won numerous accolades including the R.S.P prize at the Royal Glasgow Institute of Fine Arts, the Norman MacFarlane prize at the Royal Scottish Academy and the ROI Oil Painters award for young artists, He regularly exhibits with the Royal Institute of Painters in Oil Colour and the Royal Society of Portrait Painters, as well as other major exhibitions in London, Scotland and New York.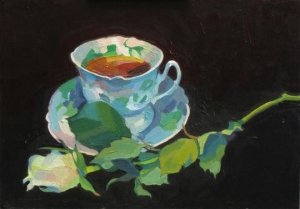 Lachlan is also making a name for himself on TV, presenting documentaries on the History of Witches in Art, Stanley Spencer and the History of Scottish Art. Lachlan is co-judge on 'The Big Painting Challenge' BBC series.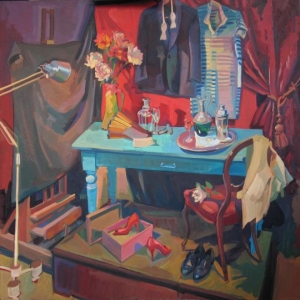 Every day will be spent painting in Collioure alongside Lachlan, with one day painting across the border in Spain, in Cadaques and Portlligat Creek where Dali lived. Lachlan will be sketching and working in gouache and watercolour but all mediums are welcome. He will encourage and assist students with an organic approach of techniques. There will not be any formal or structured teaching or demonstrations, so this holiday is most suitable for confident and experienced students.
Accommodation is in the heart of Collioure in a charming former villa, which has a quiet secluded location and private garden. Dinners will be taken in a variety of local restaurants within walking distance of the hotel. Scheduled flights are to Toulouse with coach transfers to and from Collioure and for the day trip into Spain. Everything will be taken care of for you and you will be well looked after by an accompanying travel escort.
Paint in the South of France Trip Details:
Price per person: £2,995
Single supplement: £200
Number of students: 10 -12
Price includes: Flights, hotel accommodation, breakfast & dinner daily, visit to Cadaques and Portlligat Creek where Dali lived,  guest artist & travel escort from the UK
This holiday is operated on behalf of The Artist magazine, which has been offering overseas painting holidays since 1990 with renowned tutors.
Professional artists
Other Trips
Past Trips