Paint the Gardens, Castles & Chateaux in Normandy with Pamela Kay
10th - 16th June 2015

Normandy is a haven for artists with some of France's best kept secret and famous gardens including Monet's at Giverny and ruined castles and turreted chateaux along the banks of the Seine River and towns with pretty half-timbered houses.

Paint the Gardens, Castles & Chateaux in Normandy with Pamela Kay
To make an enquiry please call
or
complete our enquiry form
The gardens of Normandy in particular, but also the rich Romanesque, Gothic and Renaissance architecture and sheer variety of subject matter, appeals to Pamela Kay. Along with the ease and comfort of travelling by private executive coach from the UK and having the exclusive use of a luxury hotel on the banks of the Seine with its own 3-hectare island, this promises to be a very special home-from-home painting holiday.
Monet's Garden
Country gardens are set amongst apple orchards, rolling hills, forests and along the coast. Some are contemporary, others are walled potager gardens, and all are with enthusiastic owners. Some are formal chateau gardens. Painting in them will be the focus on this holiday with a couple of afternoons painting in Monet's garden at Giverny. The famous water lilies flowering season normally starts in June (weather dependent), but the gardens are always full of colour and inspiration.
Normandy
Time will also be spent painting the castles and chateau in the Seine Valley, as well as the archetypical half-timbered and turreted houses and local markets.
Should the weather turn inclement then there will be painting still life back at the hotel or sketching inside a chateau.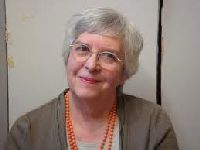 Pamela Kay NEAC, RBA, RWS, ARWS is a versatile artist and her work ranges from still life, flowers, interiors and gardens towatercolours done on her travels abroad. She regularly exhibits in the Royal Academy and other prestigious London galleries. Pamela Kay is an excellent teacher and has written two books Gouache: A Personal View and The Art of Pamela Kay as well as a DVD called Aspects of Flower Painting in Oils. Pamela will be painting with you every day and providing some individual guidance and group demonstrations. She will be working in watercolours and gouache. Pamela actively writes on her BlogSpot.
Works by Pamela Kay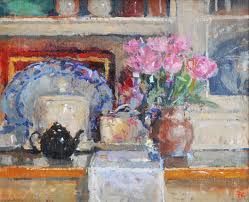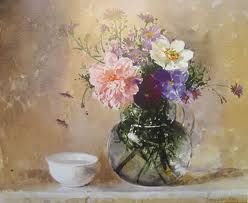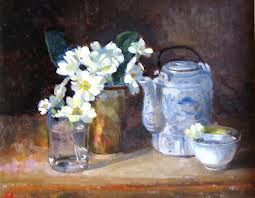 Per person: £2,895
Single room supplement: £210
Number of students: 10 – 12
This holiday is most suitable for confident beginners and intermediate students working in any medium.
Price includes : Private executive coach from London and Margate, ferry, 6 night's luxury hotel, breakfast and dinner daily, entrance fees, art tutor and travel escort.
This holiday is offered in association with the The Artist magazine for whom we have been organising overseas painting holidays since 1990 with renowned artists and professional tutors.
Paint the Gardens, Castles & Chateaux in Normandy with Pamela Kay
To make an enquiry please call
or
complete our contact form
Professional artists
Other Trips
Past Trips

What the experts & clients say
"" Thank you for organising the extra flights and accommodation etc... The trip was a success for me. Eileen was the most thoughtful and hard working attendant/guide - she tended to our every needs - nothing was too much bother to her. Lachlan Goudie was such a gentleman. He was enthusiastic, kind and so very generous of advice and inspiration. He cheered us up and gave us hope when we were struggling with our work. We all loved him and are in awe of his beautiful water colours and gouache paintings.  Thank you for everything.""
""Our group is led by Professor Claudio Sillero....his decades of experience in this region and his hardy colleagues, guarantee sightings of wolves  They do not disappoint." "Next we climb up and across the Sanetti Plateau through unmatched beauty in every direction.  Small klipspringer, antelopes and hyrax, ( a pint-sized relative of the elephant), dot the hillsides.  our camp site is magnificent!  It is surrounded by towering basalt formations the locals call 'the soldiers.'  ....Can any place be more perfect?" "Our successful adventure is coming to a close, but we have been fortunate to site 30 wolves in 11 different packs, which equates to 10% of all the wolves living in the Bale Mountains National Park." "
""Just wanted to drop you a quick line to say how very much I enjoyed painting with Pete in Havana.  I loved it all, the City, the painting, the company, the Mojito's and the food, and it was great to have Jacqueline there organising us all. Many thanks and I hope to take part again next year.""