Wildlife Painting Safari, Zambia with Hazel Soan
5th - 17th October 2016

Capture the earthy tones and essence of wild Africa with leading wildlife artist Hazel Soan, at a time when the plains are teeming with wildlife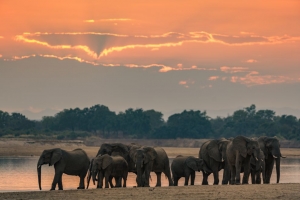 Fly from London to Luangwa National Park
10 nights at Mfuwe Safari Lodge
9 full days painting in South Luangwa
Instructional painting holiday with sketching on game drives and teaching back at the lodge
Suitable for all abilities
This is an instructional painting safari. Hazel Soan will be with you every day helping you translate your experiences in to evocative wildlife paintings and capture the character of the local people in some portrait studies, with individual guidance and group demonstrations. You will be able to paint every day back at the lodge in between the morning and afternoon game drives. You may decide to forgo the afternoon game drive some days to allow more painting time. Your safari jeeps are open sided with canvas canopies. A local village textile company and school will be visited hopefully enabling you to do some portrait painting and encouraging the children to draw too. Hazel Soan will be working in watercolours but all mediums are welcome. This painting safari is best suited to intermediate students.
Hazel Soan is a versatile and talented artist. She is an excellent teacher and her enthusiasm and love of Africa are infectious. Her wildlife paintings capture the earthy tones and characters of species. Her African portraits are a splash of colour and brilliantly portray the emotions of people. Hazel has a warm and generous spirit of and travelling with her in Africa is something really special.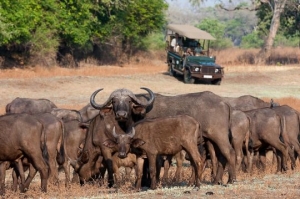 South Luangwa's wildlife–filled plains offer outstanding wildlife painting, particularly just before the rains commence in November. Its remoteness, species diversity and scenery makes South Luangwa one of the most worthwhile wildlife experiences in Africa. South Luangwa is Zambia's best protected area in terms of the diversity and density of species it supports. The Luangwa River is its lifeblood. Along its course you will see pods of hippos and plenty of crocodiles. It flows all year but in the dry season it is the numerous ox-bow lakes where wildlife viewing is at its best. On the wide open plains impala, puku, bushbuck, kudu, Roan antelope, hartebeest, reedbuck, Cookson's wildebeest, waterbuck, Thornicroft's giraffe, Crawshay's zebra and buffalo graze, and prides of lions and packs of wild dogs hunt. Leopards, of which there are many, mainly hunt in the dense woodland and herds of elephants wade through the marshes. The birdlife is also tremendous with over 400 species to look for. We believe this to be the first ever organised painting safari to South Luangwa. Bush walks are available for anyone wishing to experience nature up close.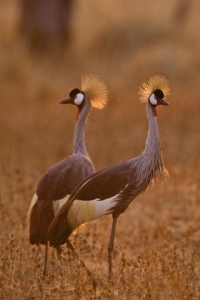 Mfuwe Lodge is a luxury lodge with 18 wooden and thatched chalets overlooking a lagoon and hippo pool. There is an open plan reception, lounge, bar and dining room. It is not uncommon for two well-known elephants to plod through the lobby to eat the fruit from a large mango tree! The lodge has an outdoor pool and broad timber deck overlooking an oxbow lagoon, perfect for painting from.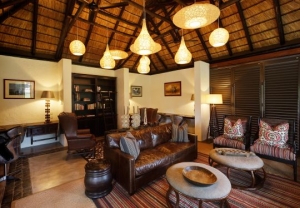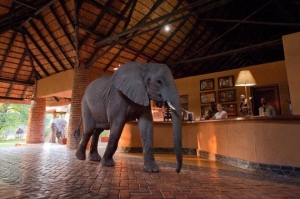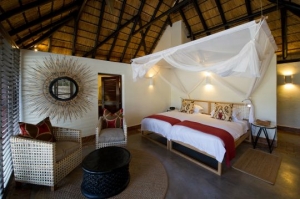 Price per person : £5,995  / US$9,300
Single supplement : £ 500 / US$775
Number of students : 10 – 14
This holiday is offered in association with The Artist Magazine 
Wildlife and lodge images courtesy of the Bush Camp Company
Professional artists
Other Trips
Past Trips

What the experts & clients say
""Ken was so kind, helpful and enormously interesting to be with. I know I have gained a great deal from the experience of some of his incredible wisdom and insight and having the privilege of working alongside such a great artist""
""Thank you Lucy for giving us such a wonderful time. I so appreciated your expertise and your personality. I learned so much and very much appreciated my time painting with you. Eileen's support was wonderful and made everything go so smoothly from the moment we left Heathrow until our return.  I enjoyed meeting everyone and sharing such special times together, both arty and spiritual. This was a trip of a lifetime and I'll never forget it."  "
"" Thank you for organising the extra flights and accommodation etc... The trip was a success for me. Eileen was the most thoughtful and hard working attendant/guide - she tended to our every needs - nothing was too much bother to her. Lachlan Goudie was such a gentleman. He was enthusiastic, kind and so very generous of advice and inspiration. He cheered us up and gave us hope when we were struggling with our work. We all loved him and are in awe of his beautiful water colours and gouache paintings.  Thank you for everything.""