Paint in Havana, Cuba with Peter Brown NEAC
24th February - 11th March 2014

Unique opportunity to work alongside Peter Brown
Capture the essence of Old Havana before it changes forever
Join 8 – 12 intermediate and experienced students
10 nights hotel in central Havana
Direct scheduled flights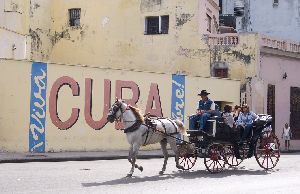 Peter Brown is a member of the NEAC and in 2006 became the first Artist in Residence at the Savoy Hotel, London.   In 2008 he won the Prince of Wales Award for Portrait Drawing. Popularly known as "Pete the Street" from his practice of working on location in all weathers, he has developed a vigorous en plein air style, and happily interacts with passers-by while at work. He is best known for his detailed and atmospheric depictions of street scenes in Bath, London, Oxford, and Cambridge. Pete is an excellent guest artist to work alongside. He is helpful and tremendously inspirational and you gain an insight in to his philosophy of how he works. Pete hosted a group of artists to Arles in 2015 and thoroughly enjoyed it.  He is very excited about painting Old Havana, particularly before it changes forever.  Publications include My Indian Travels and Brown's Bath and Oil Sketches, APV DVD.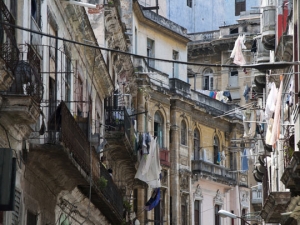 Pete has chosen Havana for its endless layers of colour and culture, it's wonderfully diverse and dynamic street scenes, and the faded grandeur of its lavish Baroque architecture. He wants to discover and paint the cities multi layers and so this holiday will be based all the time in the heart of Old Havana. Cuba's time-warped allure, colourful African roots and relaxed Latin American atmosphere fuelled with rum, salsa and cigars that so inspired Hemmingway and Greene have not diminished. Added to this there is the fascination with the great revolutionaries; Che Guevara and Castro.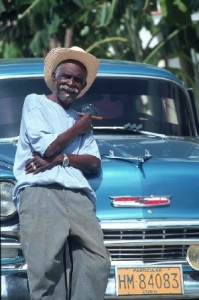 Old Havana is a UNESCO World Heritage Site and much of it remains intact and unadulterated by modern skyscrapers or gentrification. There is something to inspire all painters – crumbling stone facades, peeling paint, rusting filigree work and washing draped over balconies, the old port and fortresses, statues, Plaza de la Revolucion with its evocative mural of Che Guevara, Plaza de Armas with its glorious baroque architecture, as well as everyday street scenes with horse-drawn carts, pastel-coloured vintage cars, old men sitting in doorways smoking cigars and woman wearing multi-coloured dresses.
Every day will be spent painting in old Havana. The hotel is close to old Havana so you can paint from dawn to dusk without a set timetable or the need for transport. A local guide will be with you on the first morning to help you locate the best painting locations. Pete will be giving plenty of encouragement and you will gain much from working alongside him. Pete will be working in charcoal, oil and pastels. The informal style of this holiday will not include tuition, demonstrations or critiques and so is most suitable for painters with some experience.
Price per person: £3,995.00
Single room : £ 385.00
Number of students: 8 – 12
Price includes : direct flights, hotel, all dinners, guest artist, travel escort and local guide.
This holiday is offered in association with The Artist Magazine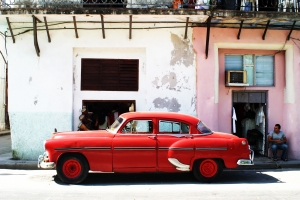 Professional artists
Other Trips
Past Trips
What the experts & clients say
"Thank you for all the organisation which gave us such wonderful and thrilling days in The Mara - a truly memorable experience.  We were so lucky all our sightings - the best view of leopard I have ever had.  The bonus was that beautiful black rhino - fighting fit and so close.  Of course, Simon's expert and enthusiastic guidance ensured the maximum benefit."
""We had so many different experiences, the accommodation was all excellent and very varied.  Our viewing of the wildlife was exceptional, and we all managed to complete several paintings and sketches of animals, birds and landscapes.  As always, Hazel was an inspiring teacher." "
""I wanted to say thank you so much for everything.  It was the most wonderful holiday and the memories of which will stay with me a lifetime.  It was clear to me that a lot of  work went on behind the scenes by both yourself [Liz Drake and Spencer Scott Travel], and Simon [King]  to make this holiday the very very best one could wish for and so very special so thank you both so very very much."  "