Paint in Vietnam with Peter Brown NEAC ROI
8th - 20th May 2017

Paint the kaleidoscope of street life and architecture in Hoi An with leading figurative artist, 'Pete The Street.'

'Work alongside' painting holiday with leading figurative artist Peter Brown
Peter Brown will be working in oils but all mediums are welcome
Most suitable for intermediate and experienced students
Fully inclusive holiday except for lunches
Direct flights are from London Heathrow to Hanoi
Lovely colonial hotel in the heart of old Hoi An
An accompany travel escort is on hand to take care of all the arrangements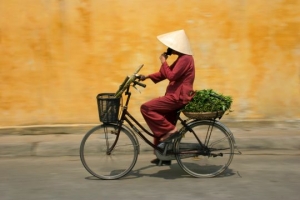 Emerald green rice paddies, girls in traditional dress, wearing palm-leaf conical hats, fishermen in small wooden rafts, children riding buffalos, markets full of exotic fruits and vegetables, ram-shackled shops, Chinese temples with brightly coloured demonic-looking deities and dragons, a Japanese covered bridge, former merchants houses, old warehouses, alleyways decorated with brightly coloured lanterns, scooters, bicycles and so much more…. This is the Unesco World Heritage town of Hoi An in central Vietnam.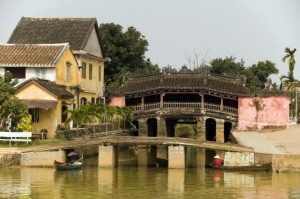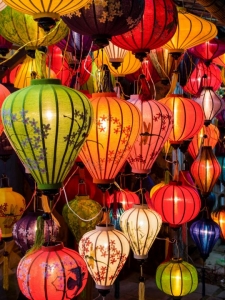 Hoi An is a kaleidoscope of vivid colours, life and architectural styles. The 10 of May is the 14th day of the lunar month when there is a special  Full Moon Festival in Hoi An, with dancing, singing and thousands of candles and lit lanterns.
You can expect to return with a very exciting and different portfolio of work.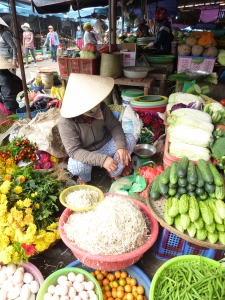 Your accommodation is a small colonial hotel in the heart of old Hoi An, immersing you in the atmosphere of this exotic and compelling little riverside town. The hotel has a peaceful garden  for you to retire to and to quietly paint in. The hotel has a restaurant. Hoi An has become a culinary destination so some dinners will be taken in local restaurants.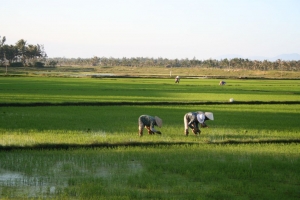 Flights are on the direct service from London to Ho Chi Minh City, with a quick connection on to Danang, which is 30kms from Hoi An.
The idyllic Islands of Cham, the ancient ruins of My Son and a pristine coastline are near by and offer further painting subjects.
8 – 12 intermediate and experienced students
Price per person:   £3,875.00                                 
Single supplement :  £250.00
Fully inclusive painting holiday except for lunches and drinks.
Peter Brown NEAC ROI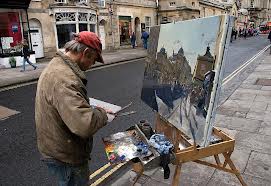 Join well-known and highly talented artist Peter Brown, aka 'Pete The Street', in this exotic, atmospheric and compelling location. Pete will encourage you to learn by example and provide guidance when needed.  Pete is more than happy to answer as many questions as you wish to ask, but there will be no formal teaching, demonstrations or critique workshops.  Pete will be working in oils but all mediums are welcome. The bustling street scenes and colourful people of Hoi An provide the most appealing and inspirational backdrop.
 Paintings by Peter Brown from his recent trip to India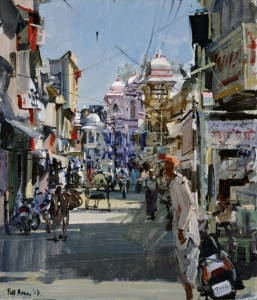 Hoi An has a wonderful variety of painting subjects to suit everyone
Professional artists
Other Trips
Past Trips

What the experts & clients say
""I want to let you know that the workshop with Ken Howard in Santorini was simply the best workshop I have ever attended.  I was deeply inspired and impressed by Ken.  The group was a pleasure.  I hope this workshop will be repeated again."  "
"I love working with Spencer Scott because I can be confident that, wherever we go, the Company will have secured the best available accommodation, services and back-up. This frees me to concentrate on what I enjoy most, which is finding really special wildlife experiences to share with our clients"
"I've done lots of trips tour guiding for Spencer Scott Travel (Cuba, Peru, South Africa, Botswana, Uganda) and they have all been of the highest order, well planned, great itineraries, excellent support and clients always totally satisfied. They are a total pleasure to work for and I have loads of great memories to treasure as a result. Check them out if you want something special."