Paint on the Island of Elba with Richard Pikesley RWS PNEAC
14th - 24th September 2016

Unique opportunity to work alongside Richard Pikesley
Ideal for intermediate and experienced students
Learn by example and from some demonstrations and appropriate teaching
9 full days painting on the enchanting island of Elba off the Tuscan coast
Perfect location for painting landscapes and seascapes
Quiet, intimate hotel accommodation in Sant'Andrea –  one of the loveliest inlets on the island
Paint the Island of Elba with artist Richard Pikesley
Richard Pikesley is a leading figurative painter who incorporates abstract elements in his work. He is the current President of the New English Art Club and regularly exhibits in the top galleries in London. This is a rare opportunity to work alongside him in a wonderful location.
'I find it hard to resist teaching and will offer whatever is appropriate including demonstrations, talks and guidance. I am a great believer in painters learning by watching each other work, so I am very happy to paint with an audience and to talk about it.  I expect to take sketchbooks, watercolours and oils and my focus will be on oils but students can work in any medium.'
– Richard. 
There will 8 – 12 students accompanying Richard and this holiday is best suited to intermediate and experienced painters.  Every day will be spent painting on Elba with transport at your disposal on 6 days to paint different parts of the island. This painting holiday is based in the village of Sant'Andrea on the north western coast. It has a picturesque bay with reputedly the clearest waters on the island.  In September it will be delightfully warm and the light should be perfect for painting.
The Picturesque Elba Island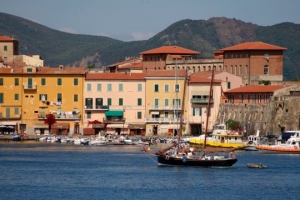 Elba lies off the coast of Tuscany and is most famous for being Napoleon's place of  exile. Its enduring appeal lies in its exceptionally clear waters, fine white-sandy beaches and a lush mountainous interior. Tourism is limited to a few restrained resorts and most of the towns and villages retain their distinctive characters. The quietest and loveliest part of the island is around Monte Capanne and along the western coast. Accommodation is in a small 18-roomed family run hotel in the village of Sant'Andrea, considered to have the most enchanting inlet on the island.
Elba offers a great range of painting material from spectacular seascapes to colourful harbours and medieval mountain villages.
Paint the Island of Elba Trip Details:
Price per person: £2,795 / US $4.350
Single supplement: £200 / US $310
Number of students: 8 – 12
Price includes:  Flights, hotel, breakfast and dinner daily, 6 days transport on Elba, guest artist and travel escort
This holiday is offered in association with the Artist Magazine and New English Art Club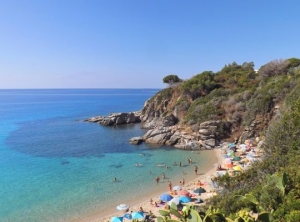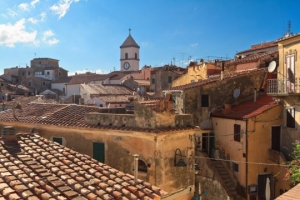 Professional artists
Other Trips
Past Trips